Coffee Crisis [Steam] from developer Mega Cat Studios was originally released for the Sega Genesis/Mega Drive and now it's updated and out on PC with Linux support. It was actually funded on Kickstarter back in 2016, where the developer gained over $15K in funding. I'll be honest, I had never heard of it until the developer emailed it to us recently!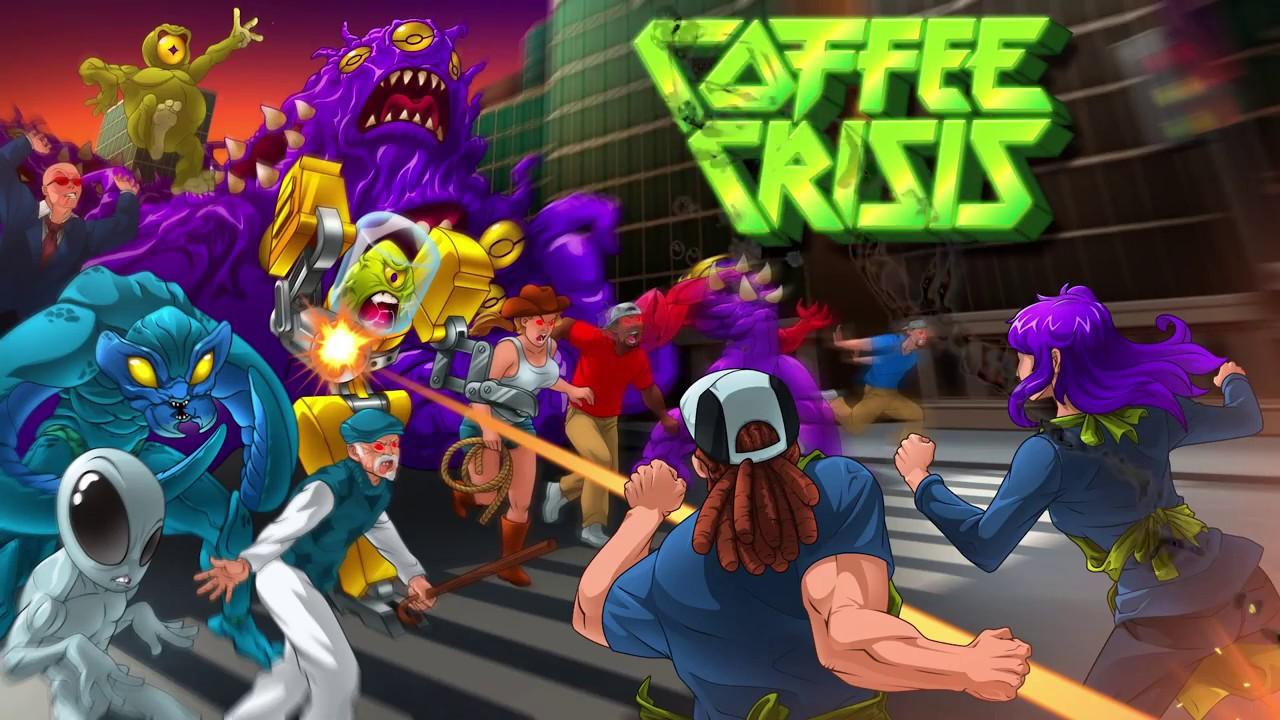 There's few things I really appreciate in life with coffee, free Wifi and heavy metal being some of the top. I'm sat with a coffee as I type this out, so to hear about a beat 'em up where an alien race is going to take it all away—over my dead, over-caffeinated body!
It's very much in the style of Streets of Rage, with a hint of Golden Axe although it's more of a comedy game as it doesn't really take itself too seriously. The mini-game where you're tapping A as fast as you can to chug coffee was quite amusing but my poor thumb, it aches. The enemies are quite amusing too, as it's not just weird alien creatures, there's also brain-washed people to deal with. The old granny was especially amusing, as her charge attack was to run at you with her zimmer frame.
The only part I wasn't a fan of, was how some sections had such a small play area causing a bunch of it to be covered by the UI. They need to do some camera tweaks there.
It has single-player and local co-op much like the classics, although it does have a few modern touches like Steam Achievements, Trading Cards and Twitch integration. It also worked perfectly with the Steam Controller, without any config adjustments so it was a breeze to play. Pretty great soundtrack too (the elevator music on the pause screen was an amusing touch), especially if you do love your heavier stuff.
Find it on Steam now.
Some you may have missed, popular articles from the last month: