NewHorizon Games LLC Launches Kickstarter for Combat Cats
Helpavoid catastrophe at Kitty Island in this RPG Puzzle Adventure!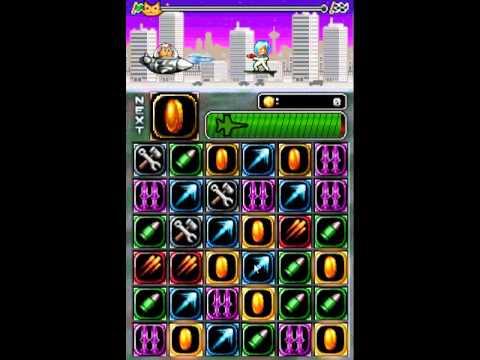 College Station,Texas—May 28, 2013—
Indiestudio
New Horizon Games
has unveiled aKickstarter for their upcoming RPG Puzzle Adventure,
Combat Cats
. TheKickstarter will run until June 20, 2013 and has a funding goal of $1,600. The official Kickstarter campaign for
Combat Cats
is currently live at:
http://www.kickstarter.com/projects/1248339394/combat-cats
Combat Cats
is a bejeweled style game withunique combat aspects that add RPG and adventure elements. Kitty Island is in shambles. This once purrfect paradise is now without an ounce of catnip. You, a member of the Kitty Island Homeland Security's veteran Ace Fighter Pilots, are the last hope to return peace and harmony. Go against impawsible odds and battle waves of enemies in the world of
Combat
Cats
.  
The game features a variety of offensive and defensiveactions that can be used by matching various combinations of icons. These icons will unlock things such as rockets, bullets, repairs and much more. Longer combinations will unlock various sized nukes which will destroy rows, columns, and chunks of blocks when detonated.  
Combat Cats
can be pre-ordered through theKickstarter for as low as $1 for the mobile versions (Android, iOS) and $5 for the PC, Mac, and Linux version. Ever wanted to immortalize your cat for eternity? Well, now is your chance to have your cat's name in the credits or even have them added to the game in pixel form!  
If you are a fan of fun, fast-paced puzzle games then pleaseconsider supporting this campaign. The majority of the funds will go towards licensing fees for releases and to add a retro soundtrack from the pawsome Michael Staple. Do it right meow!  
And coming soon! The
Combat Cats
Photo Contest for Facebook and Twitter. All youhave to do is send a photo of your own cat with the
Combat Cat
logo written or somewhere in the background to beentered into a raffle for a chance to win a custom pixel piece by Ryan, the director of
Combat Cats
. Moreinformation about the #CombatCats contest will be available on our Facebook and Twitter.  
Facebook:
https://www.facebook.com/NewHorizonGames
Twitter:
https://twitter.com/CombatCats
Media Contacts:
David Johnson
New Horizon Games LLC
newhorizongamesllc@gmail.com
Some you may have missed, popular articles from the last month: