Hand of Fate 2 is a fantastic game that more of you need to play and it's about to get some combat love.
While the combat is already pretty good, it was quite limited. That's set to change, with the introduction of new abilities when bashing enemies with shields. You will be able to knock back and stun enemies and charge it up for more powerful effects. They've also overhauled shields and armour sets to give new combinations like freezing enemies, knocking them to their knees for a takedown and so on.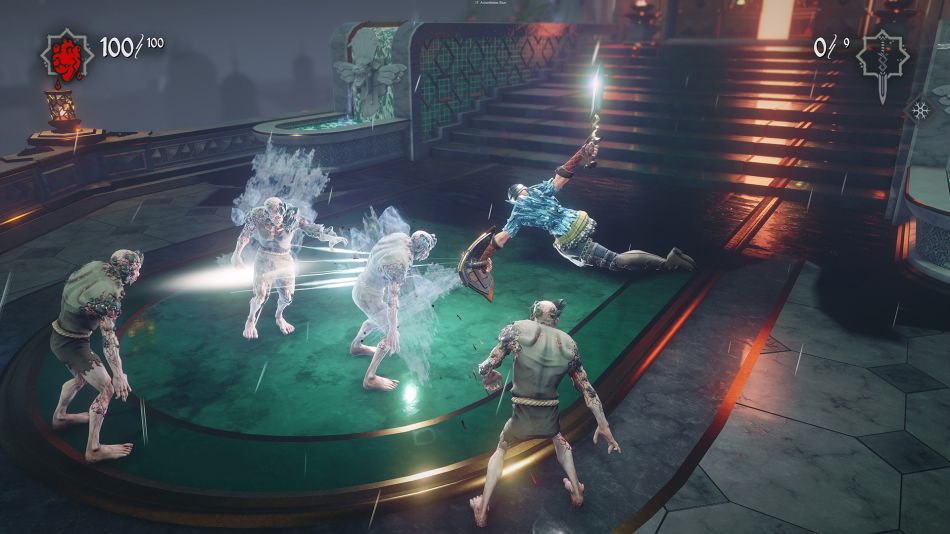 Combat responsiveness is also being improved, to help with issues like "sticky animation transitions to unreliable dodge vulnerability" so overall it sounds like combat is just going to be massively better.
In addition this, they're bringing back the Apprentice Mode from the original, with easier combat allowing you to focus more on the deck-building narrative of the game.
The patch should be live next week, along with a promise of a "very special announcement" for the modding community. Find out more details on what else is coming in their preview post on Steam.
You can pick up a copy on GOG and Steam. I found it to be a serious amount of fun, definitely a game that has me wanting just one more run every time I die—which is a lot, obviously.
Some you may have missed, popular articles from the last month: