The Swords of Ditto is the new compact action-RPG from developer onebitbeyond and publisher Devolver Digital and it just released, although it has a big flaw right now on Linux. Sadly, Devolver Digital didn't respond to our review request. Thankfully, the Linux heroes over at GOG sent over a copy for me.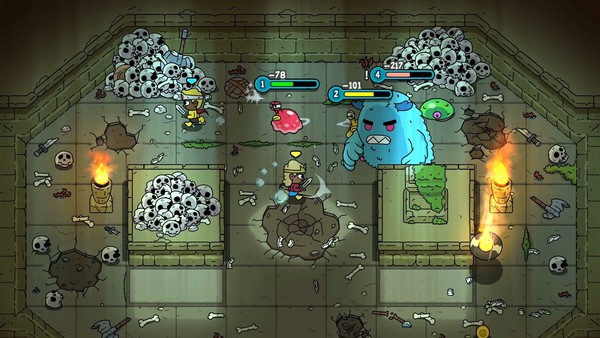 For the record, the GOG team went above and beyond after I discovered an audio issue where newer distributions had zero audio output. Their Linux team scrambled after I sent over a log and did their own special adjustments to get it working. Hopefully the developer will fix it properly in a future build. From what I can see, the Linux build on Steam doesn't even start as they're missing some libs there too. Not the best release…
Since I was only able to secure a copy today (thanks again GOG), I don't have any thoughts to share yet. I will be livestreaming it on our Twitch Channel shortly to get some first impressions. If it plays nicely, who knows what other issues we might find, as it also freezes up when I go to quit it.
Two things I have noticed already: You're not able to reset your progress in the game, there's simply a Continue button and that's all. If you're not using a gamepad—tough luck as they only have Xbox and Playstation symbols.
Update: It seems to suffer with invisible walls, where you are stuck and cannot progress (not specific to Linux). Since it only allows one save file, this is a bit of a huge problem to have. I've sent the developer my save file along with all the logs it produced, hopefully they can track it down.
You can grab it now on: GOG, Humble Store, Steam.