Wyv and Keep: The Temple of the Lost Idol
now ships with
FNA
, and is for the first time available for Linux on Humble and Steam. A Linux version using the
MonoGame framework
has been available
on Desura since 2013
, but with
Bad JuJu Games filing for bankruptcy
, it's good to have other purchase options.
The game is accompanied by a cheerful and adventurous soundtrack, and features low res pixel graphics that admittedly look a bit dated, but still have their charm. It also has a light-hearted story filled with humor based on the friendly bickering between the treasure hunter partners.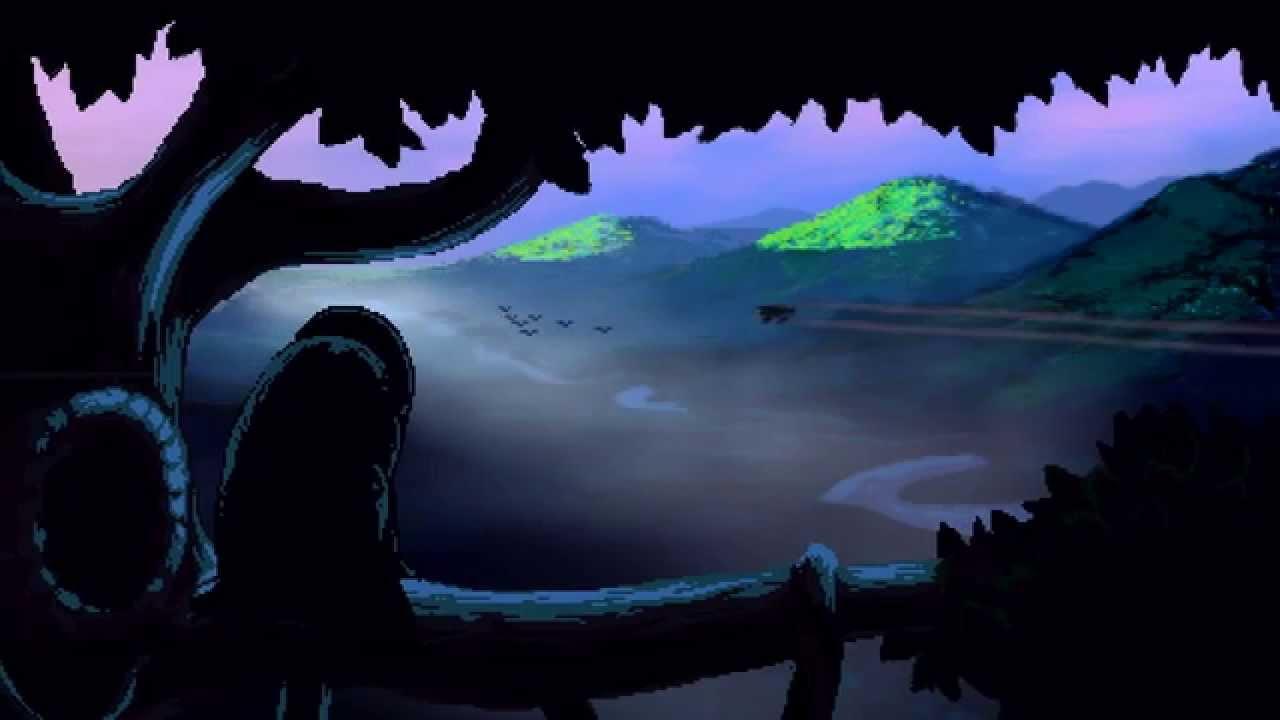 Wyv and Keep is a game I've had my eye on for a while, and I decided to buy it when Ethan "flibitijibibo" Lee announced the re-port
on Twitter
(despite his advice to wait). The game reminds me a bit of both last year's
Full Bore
and the
Escape Goat
games. What sets it apart from most other games is the two-player mechanic that is so well built into the design of the puzzles. Though it's perhaps most enjoyable for two-player couch co-op, Wyv and Keep works well as a single player experience, since you can easily switch between Wyv and Keep at will.
The goal in each level is to reach an exit, which you often have to open by pushing a crate onto a button. Doing so is never straight forward though, and you have to put careful thought into which crates to move where and when, since it's easy to get stuck in a dead end. When you get past the gentle intro, the game starts throwing more hazardous challenges at you, like water, bombs and arrows. You'll also find dynamite to break rocks that are in your way, but getting it to the right place before it blows up, might prove challenging.
At the end of each level, you're given a ranking on both time, number of deaths and treasure. This might give you an incentive to re-play levels to improve your score. What surprised me is that there's a large number of hidden coins, gems and other kinds of treasure hidden throughout the game, and finding everything isn't straightforward. There are some hidden passages too, and you can find keys in some levels that can be used in others to unlock secret levels.
There's no proper fullscreen mode in the game, but you can choose between a few pre-defined scaling options. You can play with either keyboard or gamepad, and have a co-op partner play on the same keyboard. There's also online co-op, but I haven't been able to find anyone to play with online yet, which is understandable given this game's age. So if you want to play co-op online, it might be a good idea to hook up with someone through other channels and schedule a session.
About the game
(Official)
Guide two rookie treasure hunters on their quest to claim the legendary lost idol, using quick wits and teamwork to conquer 6 fiendishly puzzling worlds. Dodge deadly traps and angry pygmies as you puzzle your way toward hordes of ancient treasure.
Fully Co-Operative Gameplay - Command the pair by yourself, or with a friend.
Online Multiplayer - Go adventuring with your friends from anywhere in the world.
Authentically Retro - Beautiful pixel art and crisp classic controls.
Challenging Puzzles - Use your brains to get the best of 6 different endings.
Wyv and Keep is available on
Steam
and DRM free through a Humble Widget on developer
A Jolly Corpse's website
. Both purchase options have a 2-pack available if you want to gift a second copy to a friend for online co-op.
Some you may have missed, popular articles from the last month: