Core Defense, available today in First Access on itch.io is a Tower Defense game that's trying to be a little different. Throwing out predefined waves and rewards, in favour of a little random generation. Note: The developer provided an early key for GamingOnLinux.
Having everything mostly set in place is usually a big part of Tower Defense, since you know what you will be dealing with and often from where. Throwing that out to keep you on your toes is certainly interesting, as is the rewards system of getting you to pick from a randomised set of rewards each time which could be a new tower or an upgrade.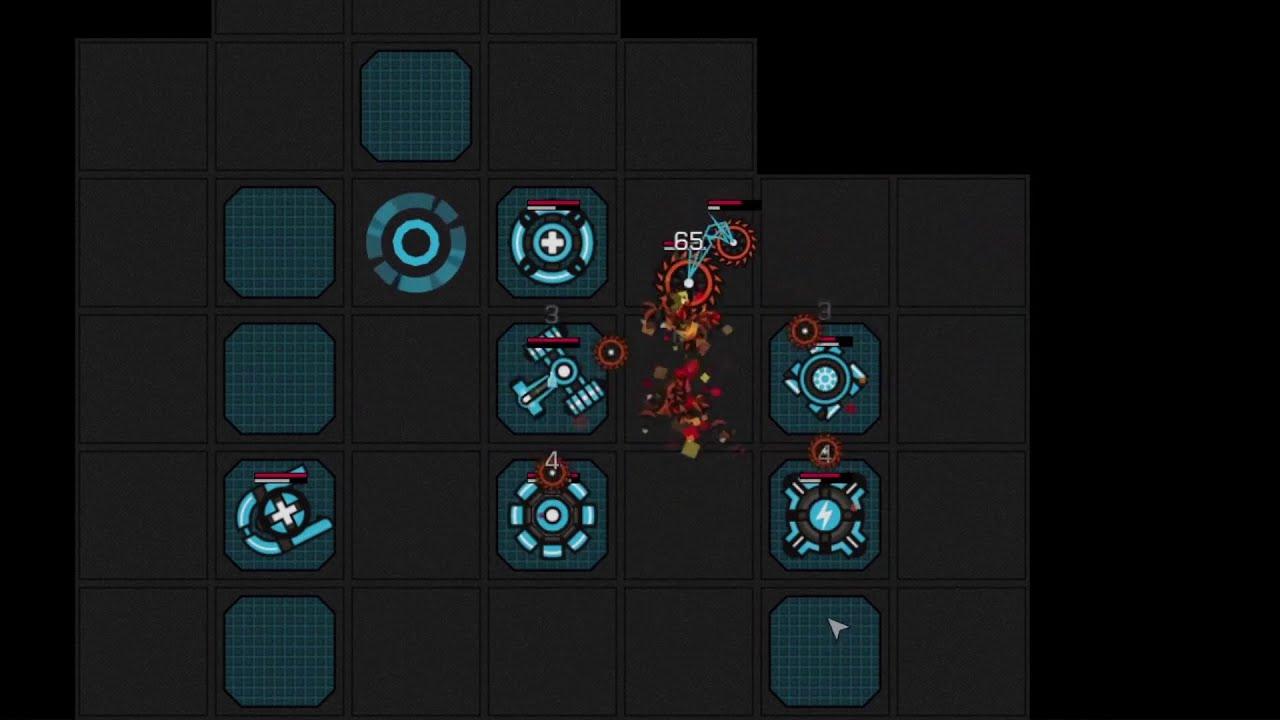 The gameplay isn't just building towers, picking rewards and hoping for the best. There's strategy involved, especially since you're building walls too which affects the enemy wave path. This means you can attempt to box enemies into a death-trap, which with the randomness of the rewards you get can certainly end up with some very amusing combinations.
What's also great, is being able to set the priority that your towers focus on. So when building a little maze for enemies to travel though, you can prioritise enemies with low health near the front and high health at the back and all sorts depending on what towers you pick as your rewards, your tactics will change on each play-through.
Some games in recent years started offering to capture a gif or short video of gameplay, which I've quite enjoyed. Here it wouldn't quite make sense as it's not really flashy but the developer did do something fun, you can quickly export your run statistics like this: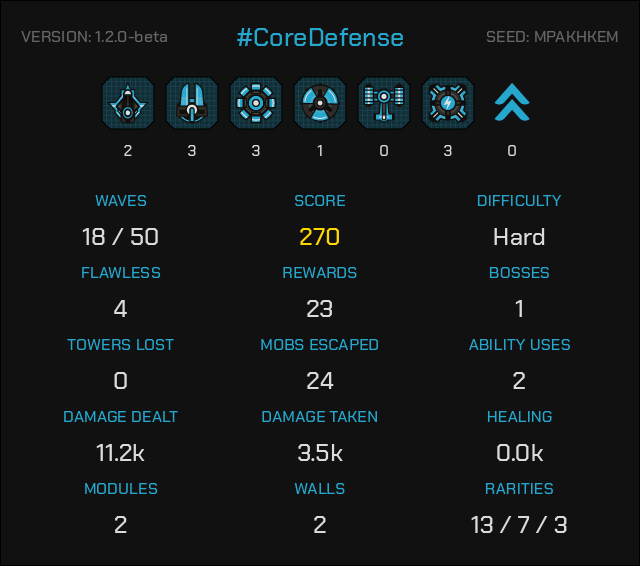 As a reminder on the history of it, Core Defense is a singleplayer spinoff from Coregrounds, a multiplayer Tower Defense game released in 2018, and shut down in early 2019 due to various reasons. After the shutdown, lead developer Mario "ehmprah" Kaiser still had an itch that could only be scratched by reinventing the Tower Defense genre yet again, this time with solo project Core Defense.
Find it on itch.io now with a normal price of $9.99 but it's currently 10% off, although it may go a bit higher depending on where you live since itch add VAT after you decide to hit purchase (which is very annoying). It's also coming to Steam later this year when it's ready.
Some you may have missed, popular articles from the last month: