Quite an interesting one this, CoreCtrl from developer Juan Palacios aims to be a "game changer" in letting you setup your hardware to do things automatically when a program is launched and more. The developer tagged us on Twitter about it and it does seem pretty sweet.
CoreCtrl is a Free and Open Source GNU/Linux application that allows you to control with ease your computer hardware using application profiles. It aims to be flexible, comfortable and accessible to regular users.

You can use it to automatically configure your system when a program is launched (works for Windows applications too). It doesn't matter what the program is, a game, a 3D modeling application, a video editor or... even a compiler! It offers you full hardware control per application.
You can see the developer show it off in the below video: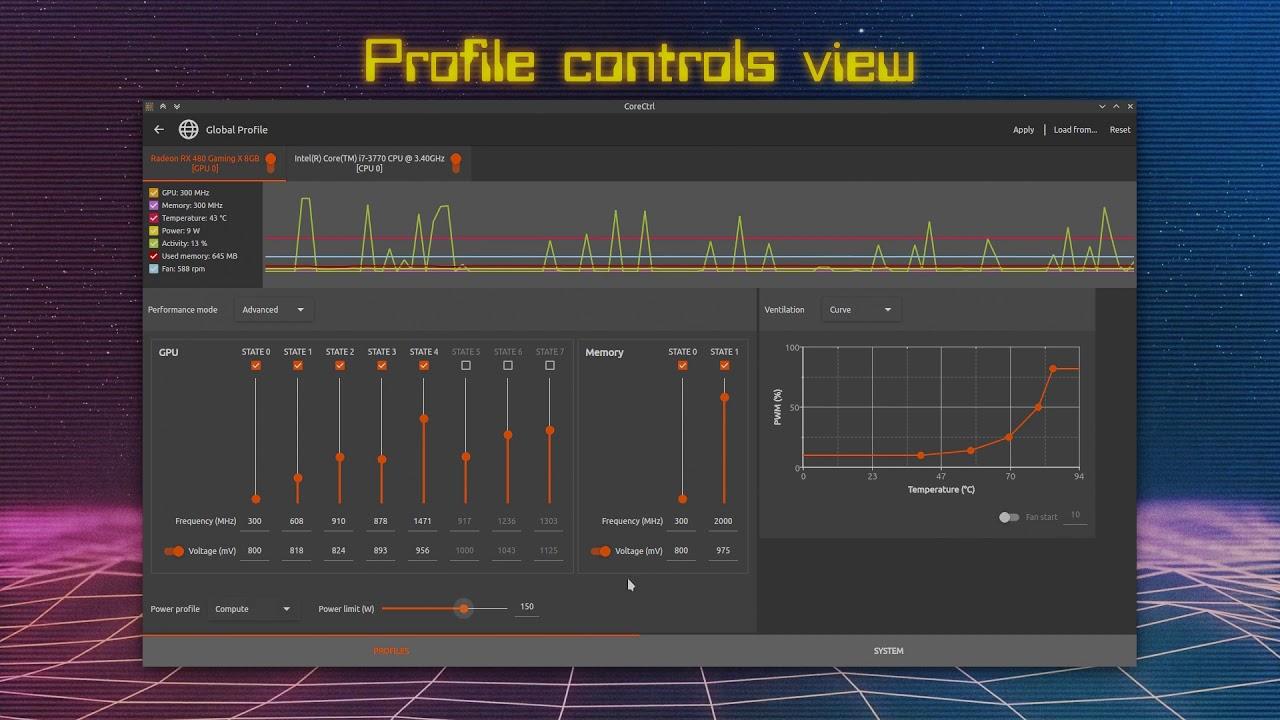 Currently, on the GPU side it only support AMD GPUs with controls for fan, frequency and power, multiple sensors and so on. It also has basic CPU support for controlling the frequency scaling governor and using sensors. However, they do have plans to support more GPUs and NVIDIA too of course.
It looks nice and the idea sounds great, will be interesting to see how far this one manages to progress. We don't have many user friendly graphical interfaces for doing things like this, so it's lovely to see more.
You can find CoreCtrl on GitLab. They have also started a Patreon to get some financial support for the project to push it further.
I haven't been able to get it to work personally, so I've filed a ticket to see if I can sort it to test it out. Edit: Fixed by a recent update.
Some you may have missed, popular articles from the last month: