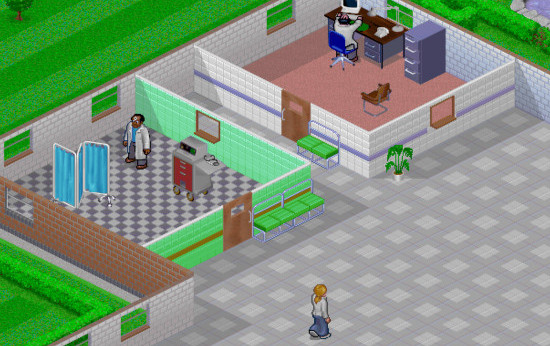 CorsixTH
0.60 has been released which features user campaigns, an in-game map editor and more. Really pleased to see it progress as TH is an absolute classic.
Highlights
- User campaigns
- In game map editor
- Drug prices have an impact on patients decisions
- Variable spawn rate - The spawn rate will now take into account your hospital's reputation
- Machine smoke is now visible when machines are close to worn out.
- Right clicking the timer is now supported like in the original game for moving to affected patients
- Numpad support - The number pad can now be used to move around the map when numlock is off, or to type numbers when numlock is on, without side effects.
- The MP3 folder can now be unset from within the game. Previously after setting an mp3 folder it could only be removed by editing the config file by hand.
- Uses the proper cursor for resizing rooms.
- Bins can now be placed in the hallways.
- Temperature impact has been tweaked. The initial grace period has been removed and the overall impact has been softened.
- Custom maps can now be stored in a user directory separate from the levels shipped with the game.
It also has a bunch of bugs fixed. Check out the
release post
for the full info.
Some you may have missed, popular articles from the last month: