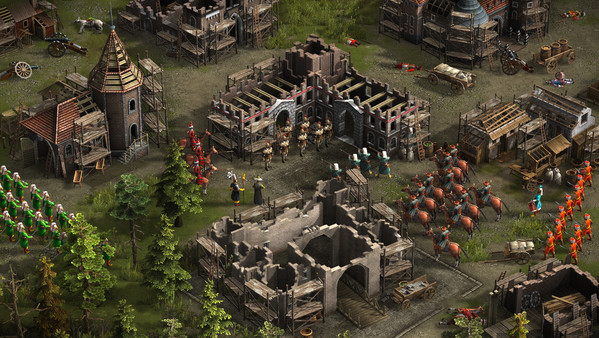 I really hope this is for the last time, but in all fairness the delay isn't too long this time. Cossacks 3 [Steam, GOG] for Linux has been delayed until the 29th of March.

The Facebook update said:
QuoteDear friends!

Due to our desire to bring Mac and Linux versions of the game up to par with our new standards of quality, we're announcing that the release of Cossacks 3 on Mac and Linux has changed - now it's March 29. This way we can be sure, that the new versions of the game are ready for a release.

But there's no reason to lose heart, as we're glad to announce that a huge content patch will be released in a few days, that will finish the ranking system and tweak the game's balance once again.

Have a nice day!

While I'm sad we've seen yet another delay, I'm glad they are working to make it a polished experience for us. A two week delay is tolerable after multiple delays already, as long as it performs well on release.

Still, it's quite frustrating as a big fan of the RTS genre to have to wait again. Luckily the Cossacks developers already gave us keys so we can dive in as soon as it's released, but it seems we won't be getting the beta access they previously said we would be.
Some you may have missed, popular articles from the last month: