Cradle is a brand new adventure game from 'Flying Cafe for Semianimals ' that's now on Steam, I managed to grab a copy to take a look, and here's my findings. It's really nice to see another UNiGiNE powered game.
About the game
(Official)
Cradle is a sci-fi first-person-view quest designed for the player to explore the surrounding world. The story is built around the relations of the protagonist and a mechanical girl who by quirk of fate found themselves amidst the desert. The player's task is to repair the mechanical body of his companion and solve the mystery of the neglected entertainment park located not far from the yurt together.
Gameplay video
: Warning, spoilers ahead in the video! You could consider this a walkthrough for the cooking section.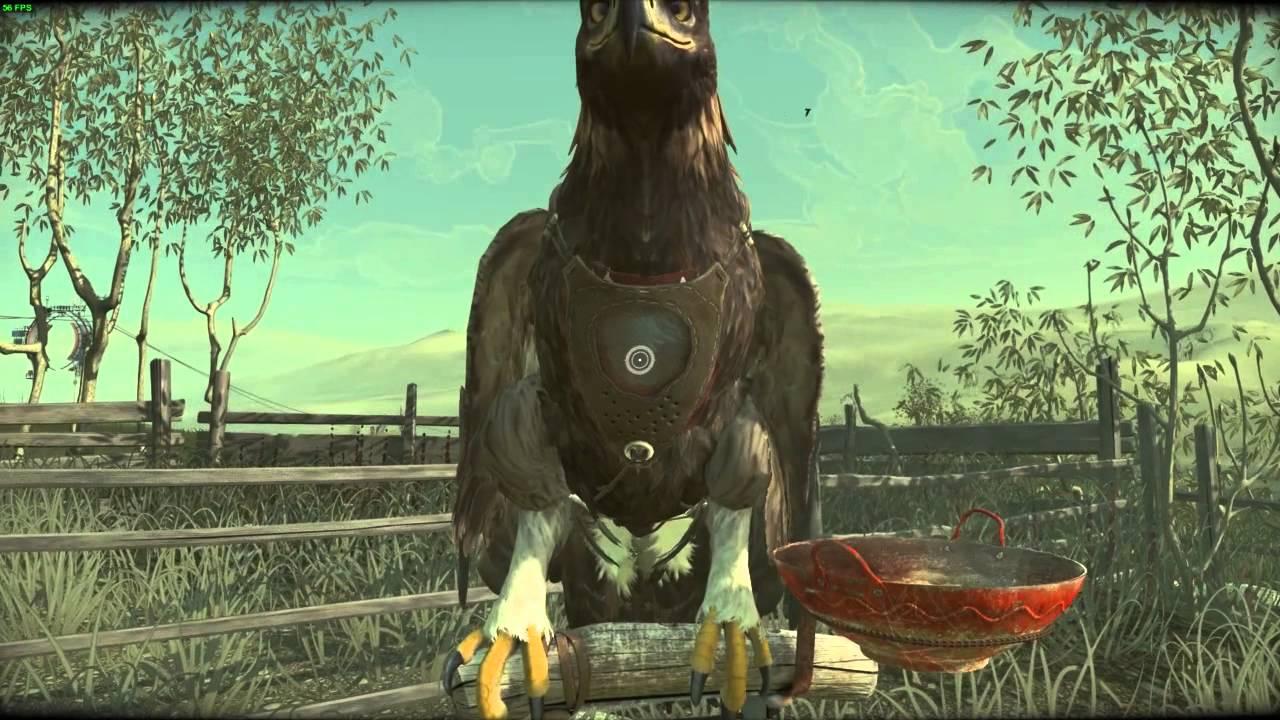 My thoughts
Performance
It's running
okay
, when turning around in a circle it can stutter a bit as it loads in some graphics. Loading a new area will also making you stutter, but once it has loaded the graphics of the area in the performance levels out a bit. You can see the stutter in the video above, which is amplified a bit due to recording. I am running it on the highest settings, which isn't helping. I still expected my Nvidia 970 to be a bit smoother though.
Gameplay
It seems pretty interesting, and being able to interact with tons of items makes the world feel quite alive.
You wake up in some sort of yurt that has a mix of new and old technology, and it seems you can't remember a lot. It feels quite a lot like Gone Home, but it's quite a bit longer.
I will give you one hint: At the start they call it a "pot", but it's not a pot, it's a wok. This had me stumped for a while, so I had to google it. The uncultured person in me is also coming out, as I had to google a certain term to do with the cooking section to know what the heck I was looking for.
Okay, I lied, I will give you two hints: Don't just throw things everywhere like me, it makes finding what you need incredibly difficult. Especially so when you know you saw something you need earlier, but you threw it around like a mindless neanderthal.
It's a time sink that's for sure, and the atmosphere is pretty great. The landscape is quite beautiful, and the mix of sci-fi tech is a wonderful addition to the game.
You can open drawers, and read all the notes inside, throw around chairs and cups and do lots of weird and wonderful things.
The game is pretty frustrating, as the hints don't explain very much for you, and you're pretty much left to your own devices to figure the world and story out for yourself.
This may very well be the first adventure game since Gone Home that I finish, it's just beautiful, and the setting has me mightily curious.
Issues
The game defaults to a rather low FOV and there aren't any apparent ways to change it. Some people have reported that they have felt sick after playing the game. To see if this affects you, try watching the gameplay video.
I'm not sure if it's the MATE desktop acting funny, but I am unable to alt+tab.
Taking a screenshot in Steam results in a garbled mess too.
Final thoughts:
It seems pretty decent, and holds your hand at least a little bit with hints, just enough so you have a basic grasp of what to do. I like that, as the only confusion is caused by myself throwing things around I later need. The graphics are great too, especially loved the animations on your pet bird, and I can't wait to find out more.
Check out
Cradle on Steam
.
Some you may have missed, popular articles from the last month: