The trailer for
CHKN
delighted me with how weird it was, so I got a key from the developer and took a look at the Linux version of this weird sandbox game.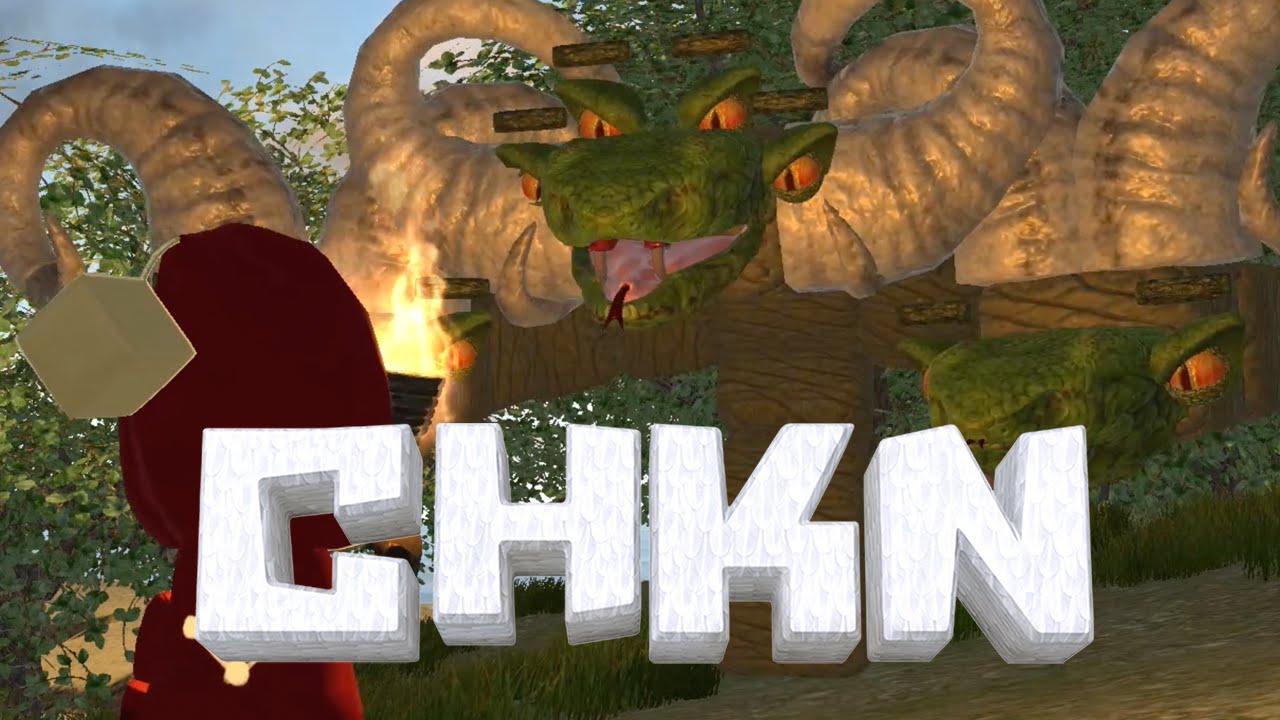 I do quite like sandbox and open world type games, but a lot of them all feel the same, or are just plain boring. CHKN is at least attempting to be a bit different, and totally weird.
The Linux version so far as I can see works fine, and I haven't really come across any issues. It does stutter a bit when it's loading in new areas, but I imagine that will be worked on since it's a fresh Early Access game.
The game world is lovely and colourful, and certainly makes a change from survival games that go for the more realistic graphics. Lots of vibrant colours, and it actually looks pretty decent.
The main annoyance right now is you have to repeatedly click to do things like slap or attack, instead of holding down the mouse button and it's quite annoying.
My first attempt at creating a creature turned out like this: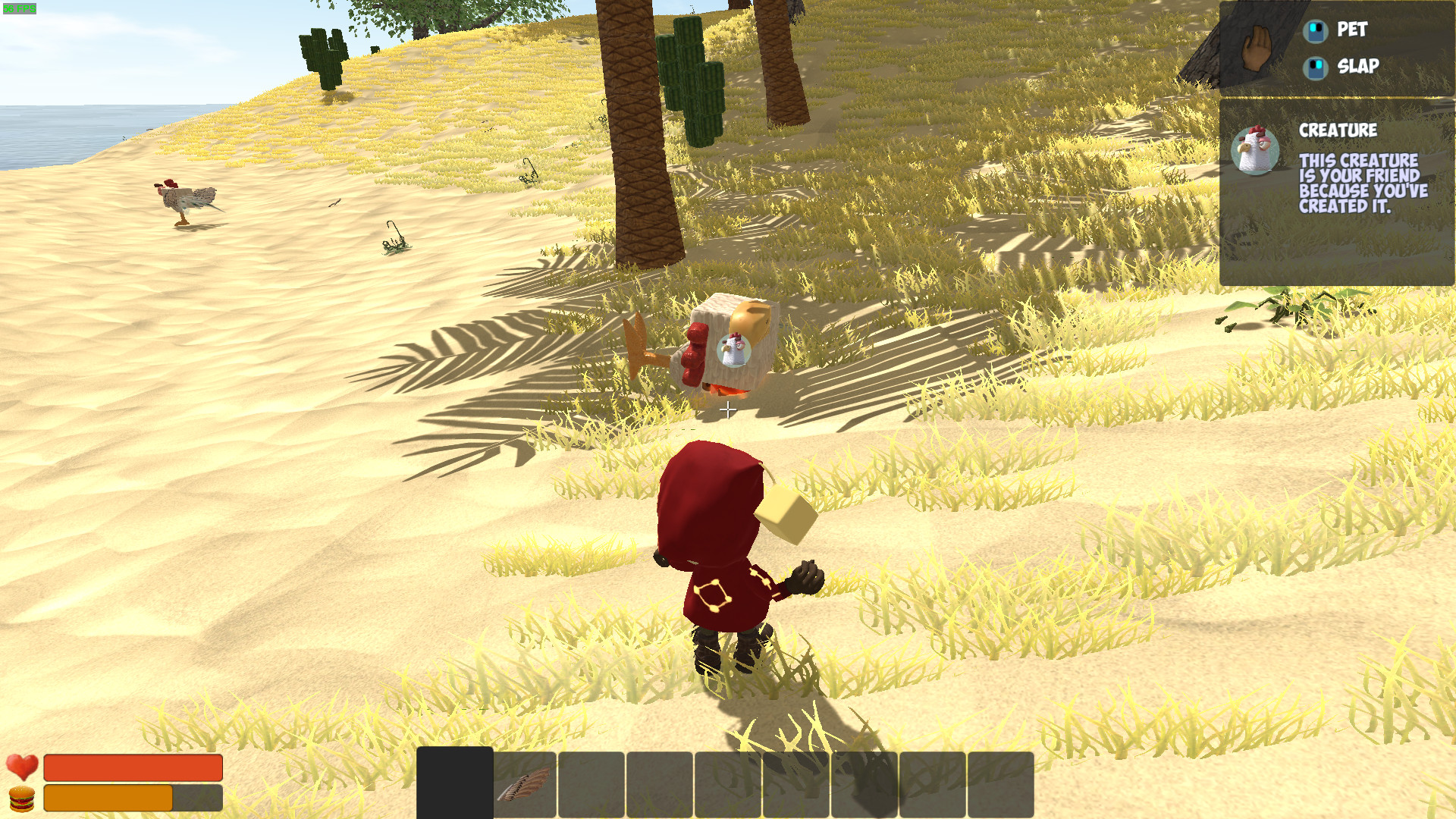 Yes, it's exactly what it looks like. A chicken with legs on the side of its body.
You can switch between first and third person view modes by hitting C. First person is certainly a lot easier when you're creating creatures, as the third person view makes it a little difficult to see where you're placing objects.
The game has a surprising amount of features for such a new game including: A day and night cycle, multiplayer, survival (adventure) and creative modes and more.
I wouldn't go slapping any egg you find, as I found out some of the freaky looking creatures will end up eating you: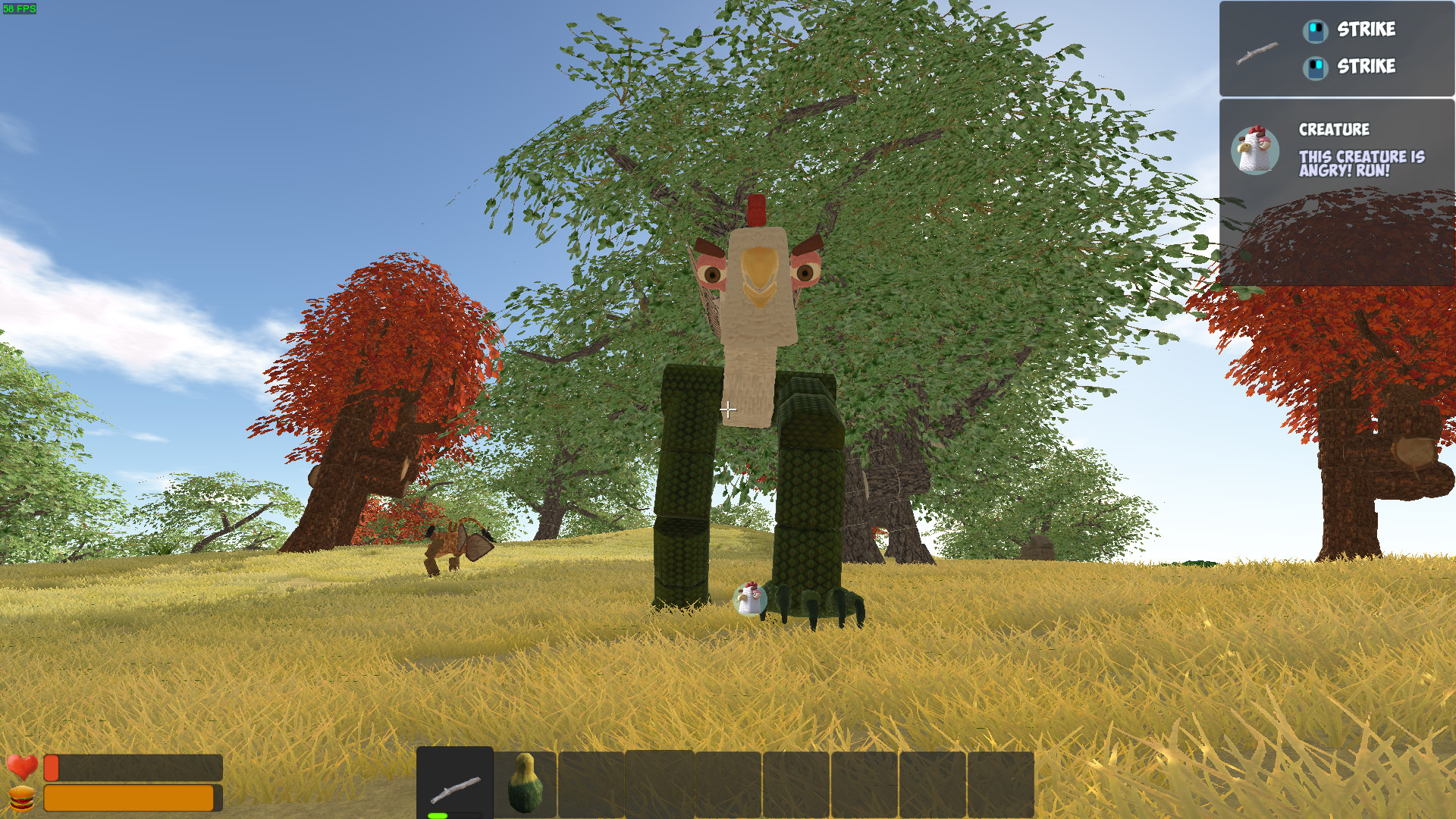 At one point at night I saw a creature run around with an orb of light attached to its head, something like you would find on an anglerfish. It was running around meowing like a cat, and it was cracking me up a treat: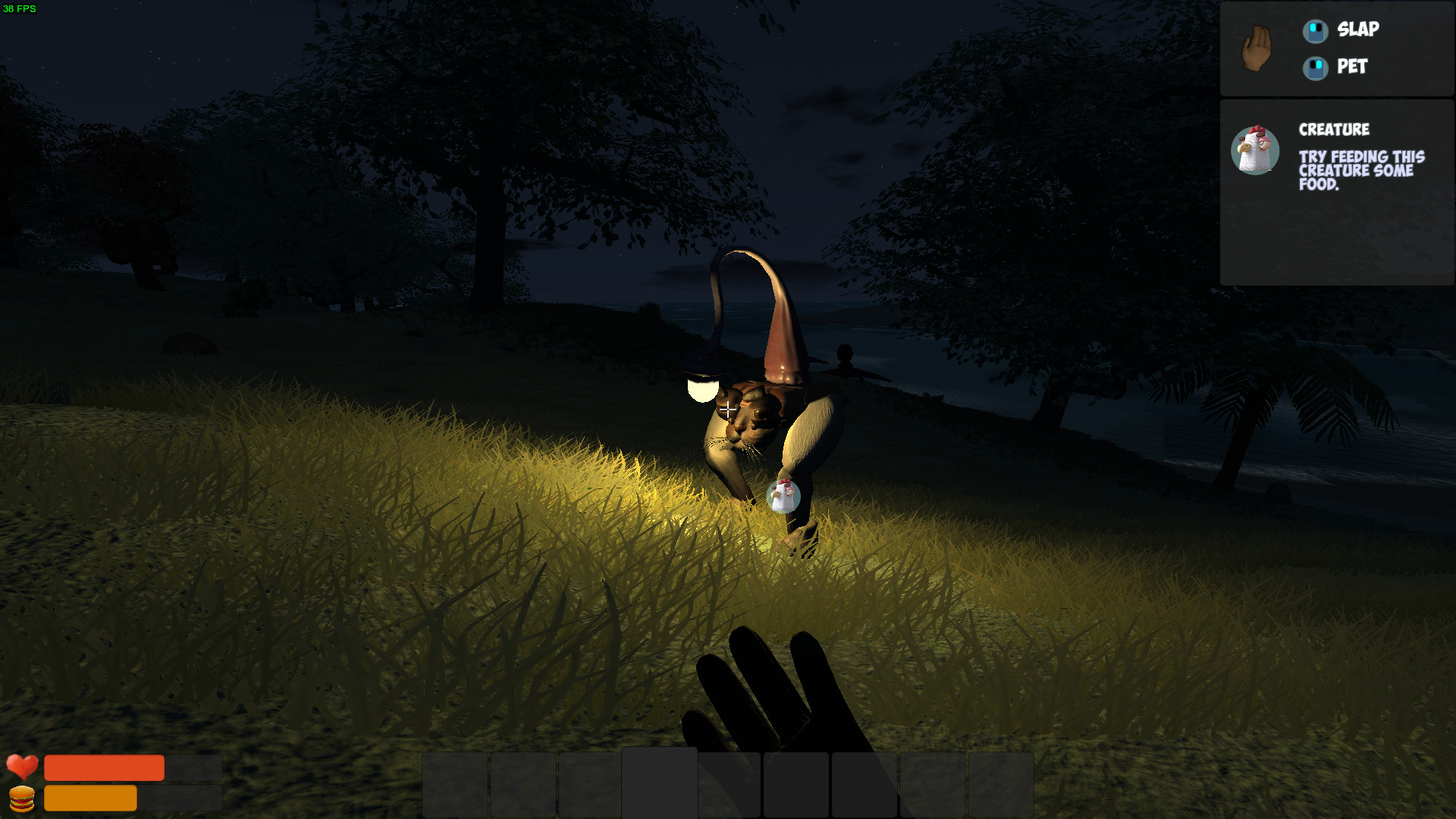 It also tried to eat me.
I tried to feed a giant dog, well something resembling and sounding like a dog. It didn't trust me, but found me interesting due to the food I gave it—and then it ate me.
It's completely bonkers, quite a bit of a fun, and certainly more interesting than some other sandbox survival games. Go take a look, and tell me what you think.
It's probably the single weirdest game I've played that I can remember. It's actually not bad.
Some you may have missed, popular articles from the last month: