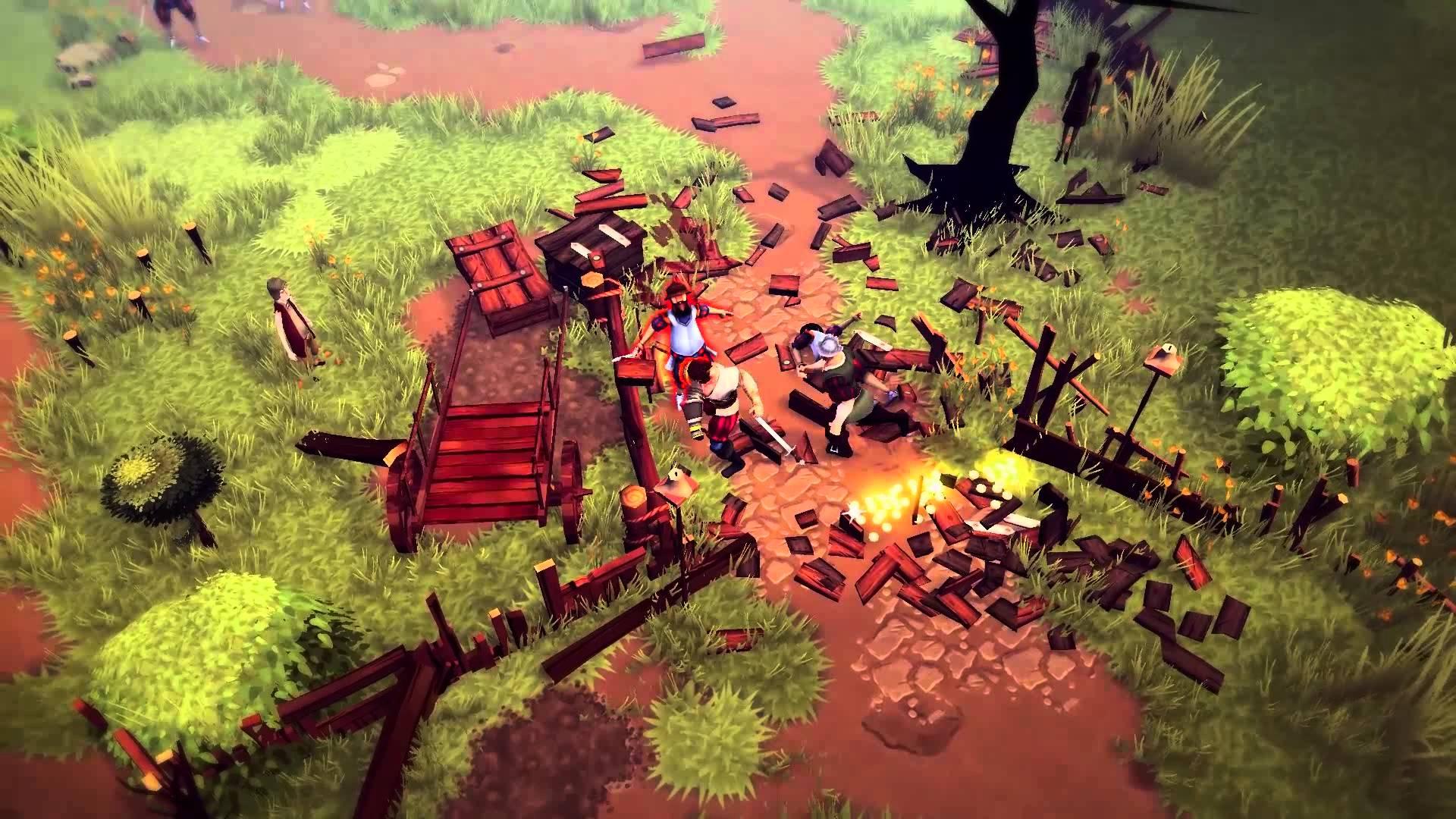 Cross of the Dutchman is a new action and adventure game from Triangle Studios, it looks good so here's my usual thoughts post.
Disclosure: Key provided by our PR folks.
About the game
(Official)
Cross of the Dutchman is an action adventure game based on the true story of the folk legend 'Pier Gerlofs Donia'.
The story takes place in medieval Western Europe, in the province of Frisia, near the turn of the 16th century. Though Pier and his family lived in peace, the world around them was changing for the worse. Saxon legions were invading nearby villages, making the lives of the native people next to impossible. On one faithful day, Pier got involved with the Saxon oppressors, escalating the situation for the worse. The events portrayed in this great adventure caused Pier to gather a band of farmers and form a front against the oppressors. The acts that followed made Pier into the legend he is known for, the Cross of the Dutchman.
My take on it
The graphics are quite nice, it gives off an almost Torchlight feel in the presentation and I really do quite like it. With simple colours, and simple graphics without looking dull is always good to see. When it turns to night time, it looks even better and quite beautiful looking really for such a simple game.
The game starts off rather slow, with you doing mundane tasks like running from A to B to collect vegetables, so as far as intros to a game are it's pretty boring. You do rather quickly come across the first set of bandits though, but even that was a very simple and underwhelming fight where you simply hit attack 2-3 times on each and it's done.
The story and gameplay are very simplistic, and linking into the mundane starting tasks the game doesn't really get all that much more exciting as time goes on. At one point you travel to see a Blacksmith to help you out, and all he does is tell you to press a different button, and watch your stamina bar. Making me travel just for that, to then have to travel back seemed like a false sense of adventure, rather than making me feel like it was worth it. Honestly, why did I need a blacksmith to tell me to hit a bit harder? It cost me 100 gold to get him to tell me that too, I feel robbed.
It feels like at one point it's about to get much more interesting, as you have to stealthily find a farmer's wife, but even doing that is deliriously easy and took all of a single minute to do. There's no action to it, as they disabled attacking for that little segment and being seen instantly fails the mission. As soon as you find the lady she turns into an annoying loudmouth and draws the attention of the guards, and it's yet another unsatisfying fight that last all of a minute as you hit attack a few times.
At one point I paid the extortionate price of 100 gold for a new ability, but it didn't tell me how to equip it or what button to use. I later realised there's a button you can select in the top left that changes your current ability, so you can only use one at a time which is a bit limiting. This brings me to another annoyance, you have a stamina bar, but it has no numbers, and your abilities have no numbers, so it's simply guesswork as to when you can actually use your ability. On top of that, both of my abilities had the icon of a fist, even though one was a kick ability which at a glance didn't really help me realise which I had activated. Looking over it, all the abilities have fist icons and all sword abilities have sword icons, they really should have given them better icons that's for sure.
The game is short by the way, I've seen reports of it only taking around three hours and under to complete, and it's not really surprising. The areas are all really small, everything is extremely easy to find, and there's just no real adventure to be found in the game.
Issues
The game is a bit iffy with multiple monitors, as it defaulted to an annoying resolution, luckily I could still change it with the keyboard and all was well.
Final thoughts
: It's
okay
, certainly not a masterpiece and i think there's a lot of little things that should have been adjusted before release. It's not something you will play again due to how very basic and linear it is, but I guess for around £5 it's alright. Personally, I'm not recommending it, honestly it's one of the most underwhelming games I've played recently.
Check out
Cross of the Dutchman on Steam
.
Some you may have missed, popular articles from the last month: