Two of Paradox Development Studios' grand strategy titles will be getting more content come November 16. Jade Dragon and Cradle of Civilization promise to change up important regions of each title.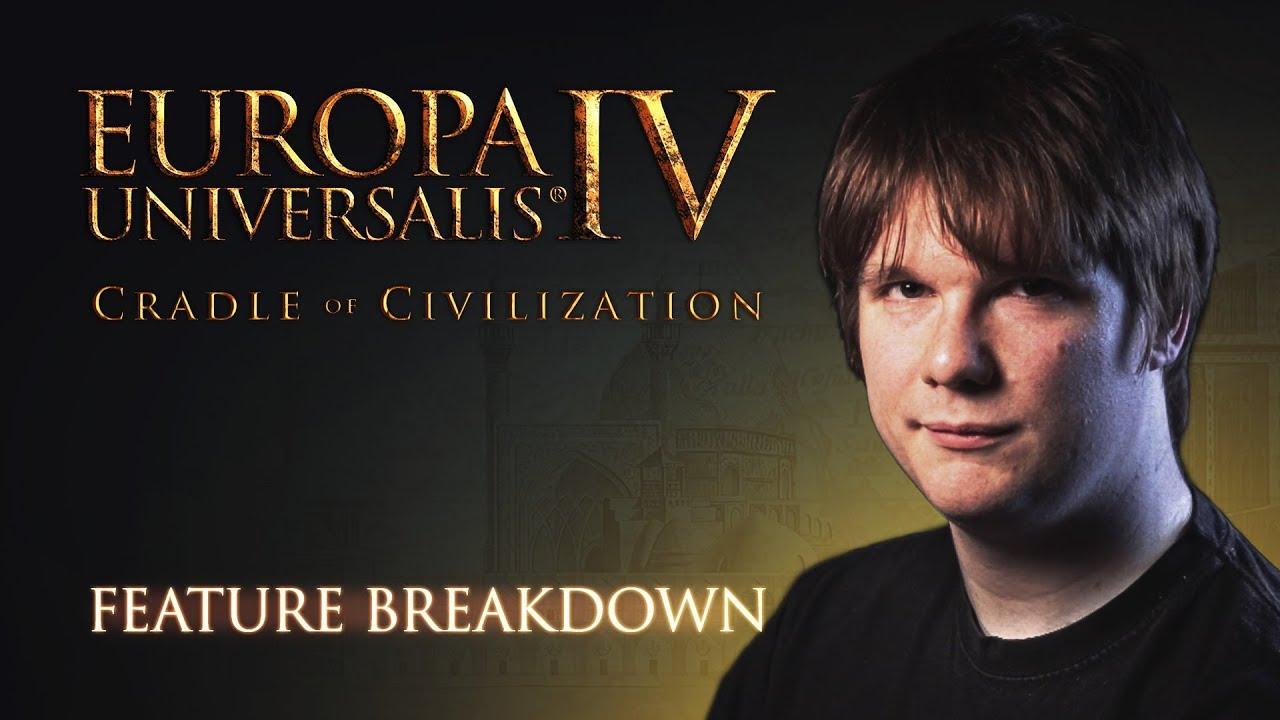 As you can see in the above video, Europa Universalis IV: Cradle of Civilizaiton, will be bringing many changes to the Islamic nations of the time period as well as the Middle East in general. It's one of the larger pieces of DLC that PDS have put out for EU4 in a while and it'll also be coming with a rather sizable patch and features that will be available to all players of the game. You can see a more complete overview of all of that here.
Crusader Kings II's expansion, on the other hand, will be centered more around China and its important influence on trade and the stability of the Central Asian region. While China won't be added on-map (much to the delight and disappointment to equal parts of the fanbase), players will be able to curry favor and seek influence in the Chinese court. Occasional instability in China or a strong expansionist mood can make lives miserable for players as deposed warlords or expeditions sent by the emperor can upend the political situation dramatically.
Below are some of Jade Dragon's features:
The Further East: A new "China Screen" lays out the status and desires of the Emperor of China, letting you keep tabs on what he wants and how to earn his grace
An Eventful History: Random events tip you off to major happenings in distant Cathay, letting you know when the Middle Kingdom might be shifting its center of gravity
Taoism: A Chinese religion that gives bonuses to stewardship, but spreads very slowly.
New Asian Tributary System: Submit to the Empire as a tributary, always keeping an eye on the waning power of the Emperor, so you can time your escape to freedom
Ambitious Adventurers: Disgruntled princes or curious adventurers may leave China to seek their own fortune to the west.
Amazing Riches: Collect wondrous new Chinese artifacts for your characters, and a new Silk Road system that adjusts returns based on China's stability.
Chinese Characters: New Chinese and Tibetan portraits and Chinese units bring the empire to life
Eight New Casus Bellis: Fight!
You can also see the free changes in the accompanying patch through the development diaries.
Both Cradle of Civilization and Jade Dragon will be releasing November 16th, so it'll be a busy day for grand strategy fans.
Some you may have missed, popular articles from the last month: