The latest expansion for the delightfully messy medieval grand strategy title will be with us soon. You'll be able to take your faith and dynasty to new heights in with the upcoming content.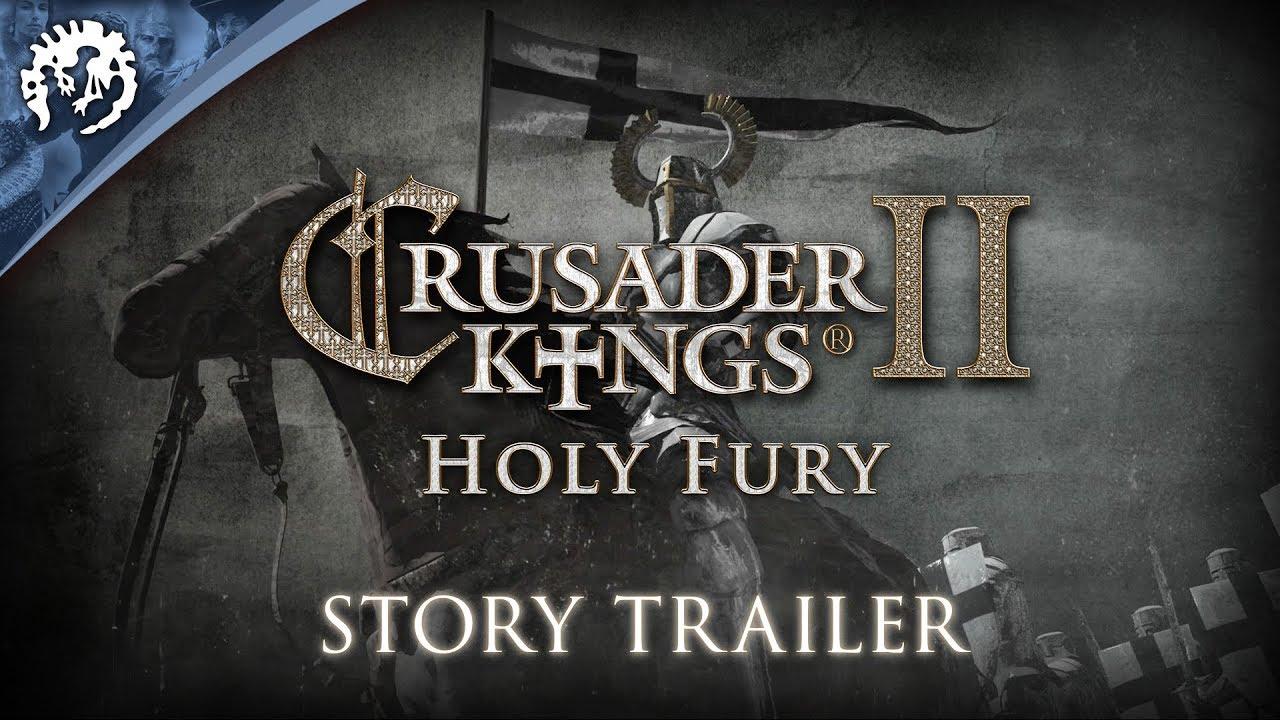 It's no secret that I'm a big fan of Crusader Kings II. Its release on Linux those many years ago was one of those watershed moments that kept me gaming almost exclusively on Tux-powered machines ever since. I've sunk in hundreds of hours plotting, making strategic marriages, leading troops into battle and doing what I can to enhance the power of my characters and their dynasty over the years. The emergent storytelling aspect still holds a sway over me with events and the sprinkling of new content over the years keeping the game fresh. Not all of the expansions or free updates have been that great but it looks like Holy Fury might be one of the better DLCs to grace the game.
Features:
Shattered and Random Worlds: Start your game on a fictional map of Europe as a small realm fighting for space, or on a random map with historical analogues for the great kingdoms of yore.
Warrior Lodges: Join a Pagan warrior lodge and raid your way up the ranks, unlocking access to powerful allies and greater military skill.
Legendary Bloodlines: Descendants of great warrior heroes will have bonuses that match the accomplishments of their forefathers, including historical bloodlines of Charlemagne, Genghis Khan and others..
Sway or Antagonize Your Neighbors: Try to win a reluctant vassal through charm and persuasion, or provoke someone you want to push into conflict.
Sainthood: Pious Catholics can become canonized, passing on their glory to their descendants and making their resting place a site of great value.
Coronations: Feudal kings and emperors must find clergy to crown them, since all power descends from the heavens.
New Crusade Events: Deeper gameplay for the religious wars of the era.
New Succession Laws: A Pagan Elder Council may have the final word in how a realm is divided among heirs, or a ruler may challenge his brother to combat to unify a realm.
And much more: Changes to religion, custom names for people or objects, deeper baptismal mechanics, lists of people you've killed, and other small changes for flavor and variety.
The thing I'm most excited about, however, is the revamp to a certain dead religion. Not really time period appropriate, you might say and be right, but I'm squarely on the side of fun when it comes to the historicity vs gameplay arguments that fans of these titles inevitably have. There's plenty of changes that will also be implemented for free in the companion patch as well. This includes rather significant map overhauls to some regions, more interactive battlefield and duel events, portraits reflecting the weight of your character among other things. There's too many changes to really mention here, so it's well worth reading up on the weekly developer diaries.
There seems to be a lot of attention to detail being paid here and I'm looking forward to seeing how it all turns out. I'm looking forward to reforming a pagan religion and showing all the unbelievers that they've got it all wrong.
As always, we advise against preordering but you can do so already if you wish. You can get Holy Fury on Paradox's Webshop or Steam.
Some you may have missed, popular articles from the last month: