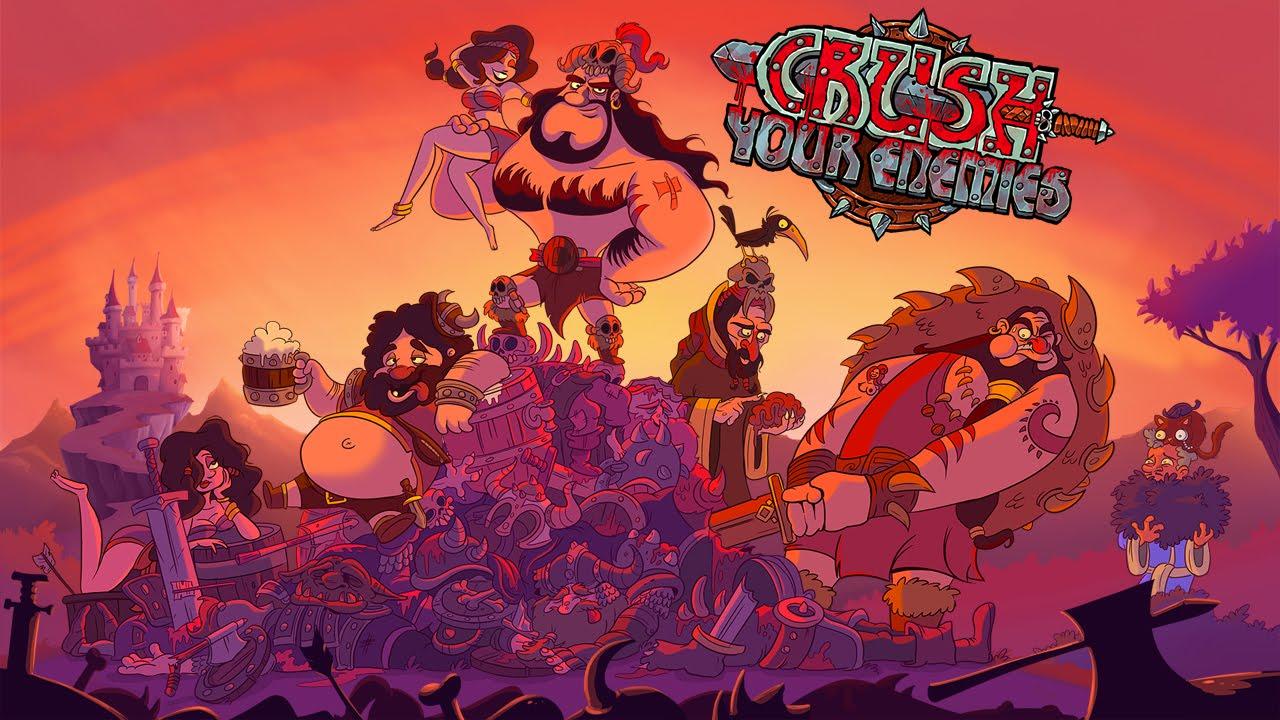 Crush Your Enemies is one you could easily dismiss with the graphical style, but I assure you it's quite fun.
Our friends at Evolve PR gave me a key, so I was able to take a look.
The loading screens are funny, one said it was "loading hobbit porn"—hah. It does have a fair bit of amusing foul language, so it's certainly not one for kids.
The movement mechanic is interesting, you can't just walk around anywhere. You must capture territory tile by tile to be able to quickly move, which can make things interesting. The bigger your army, the quicker they capture too.
The combat is very simple, you just click into an enemy tile and they duke it out. You have bodies and blood flying everywhere!
It's a really nice strategy game with amusing text, fast gameplay and the Linux version so far seems solid.
It has a good single-player campaign with battle after battle, cut-scenes and online cross-platform multiplayer. Hopefully some of you will be around to play it with me!
The achievements even made me laugh. I took over a village, collected some beer and a "I have no idea what this does" achievement popped up.
The online gameplay is quite fun too, but I did come across a bug where an enemy had an invincible unit so I couldn't win. Once in battle, you cannot move units out of their square. He had 1 unit and I had 21 and it never stopped (
see this picture
). I hope that's fixed soon as that soured my first online attempt. The developer has already replied that they are looking into it, so that's great.
Now
go buy it
(affiliate link), crush them and pillage that village!