Cryptark [
Steam
,
Official Site
], the excellent 2D roguelike shooter has officially launched with a sale and boy is it good.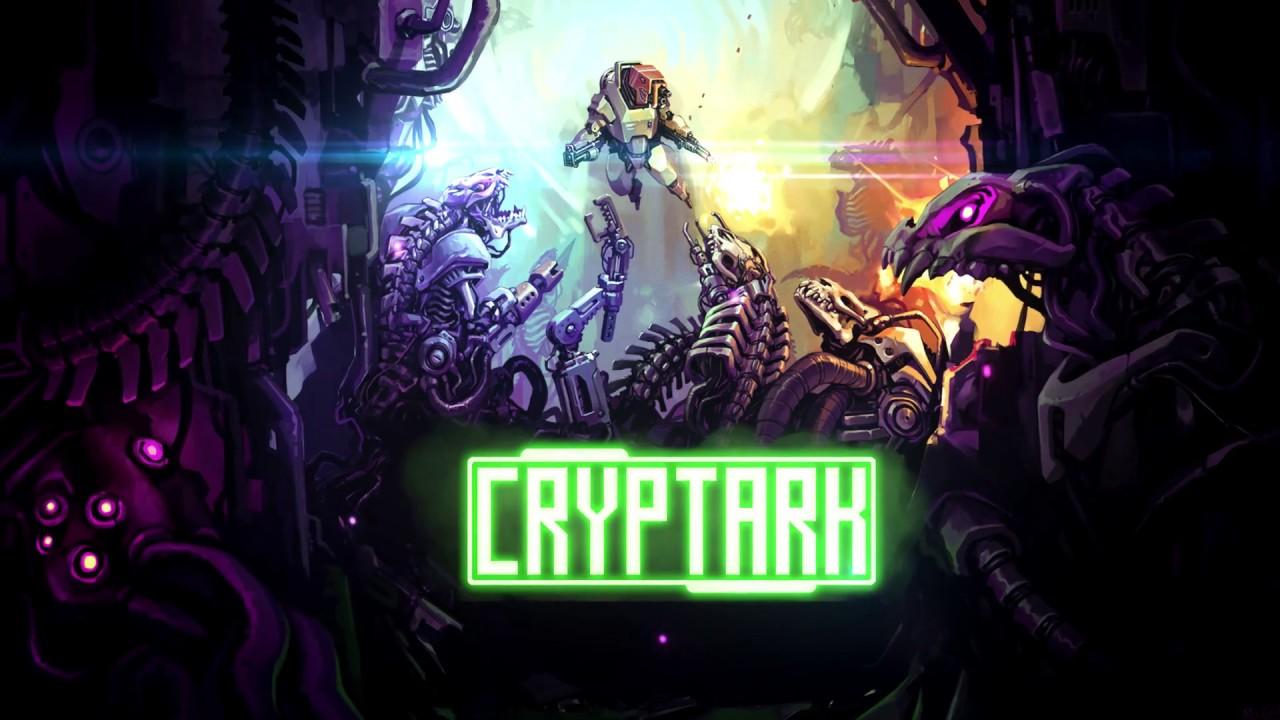 You have been contracted to go find the Cryptark, an alien vessel full of highly valued technology. You don't know exactly where it is, so you will go from ship to ship exploring and upgrading until you find it.
Each ship you explore has a main AI core, which you need to destroy to be able to complete the mission. To do this, you will need to battle through various defence systems and any shield generators covering the core itself. It's tricky, especially if you manage to trip the alarm as they end up swarming you a little.
The alien ships are all procedurally generated, so each time you play the campaign through it will offer a different set of challenges. There's turrets, drones and lots of hidden dangers around each corner. A little extra exploration of each alien ship is also highly rewarding, since you can find new technology in the form of weapons to equip, some of them can be truly devastating too.
What's really striking about Cryptark is the futuristic design. Alientrap has some truly talented artists on the team, but I'm not surprised after playing Capsized, one of their previous titles. The alien designs look truly out of this world! They look detailed, weird and downright amazing.
It only takes a couple minutes to learn how to play, so it's a pretty great game to pick up and pump a few minutes into. It gives you the feeling of needing just one more run!
If you plan on using the Steam Controller, I would suggest adjusting the default config to set the right pad as Joystick Camera. The mouse joystick mode doesn't really play well with the aiming.
The only issue I have encountered so far, is that sometimes being hit will cause the animations to bug out. It will look like your ship is just spinning or vibrating. It doesn't affect any movement, so it's only minor, but still annoying. It's already been reported by others, so hopefully it can be found and fixed soon.
If you're a fan of 2D shooters, this is definitely one you need to check out. Alientrap did a fantastic job and I've had a lot of fun with it.
Some you may have missed, popular articles from the last month: