Cultist Simulator, the roguelike narrative card game from Weather Factory has expanded with a new end-game mode that's "positively unfair".
See Also: Scaine's original review to give it an overview.
According to the developer, this free update is quite a big one. Adding in "another 20,000 words and a positively unfair end-game mode" which has you play as one of your own Apostles "executing a doomsday plan to make your immortal character something like a god".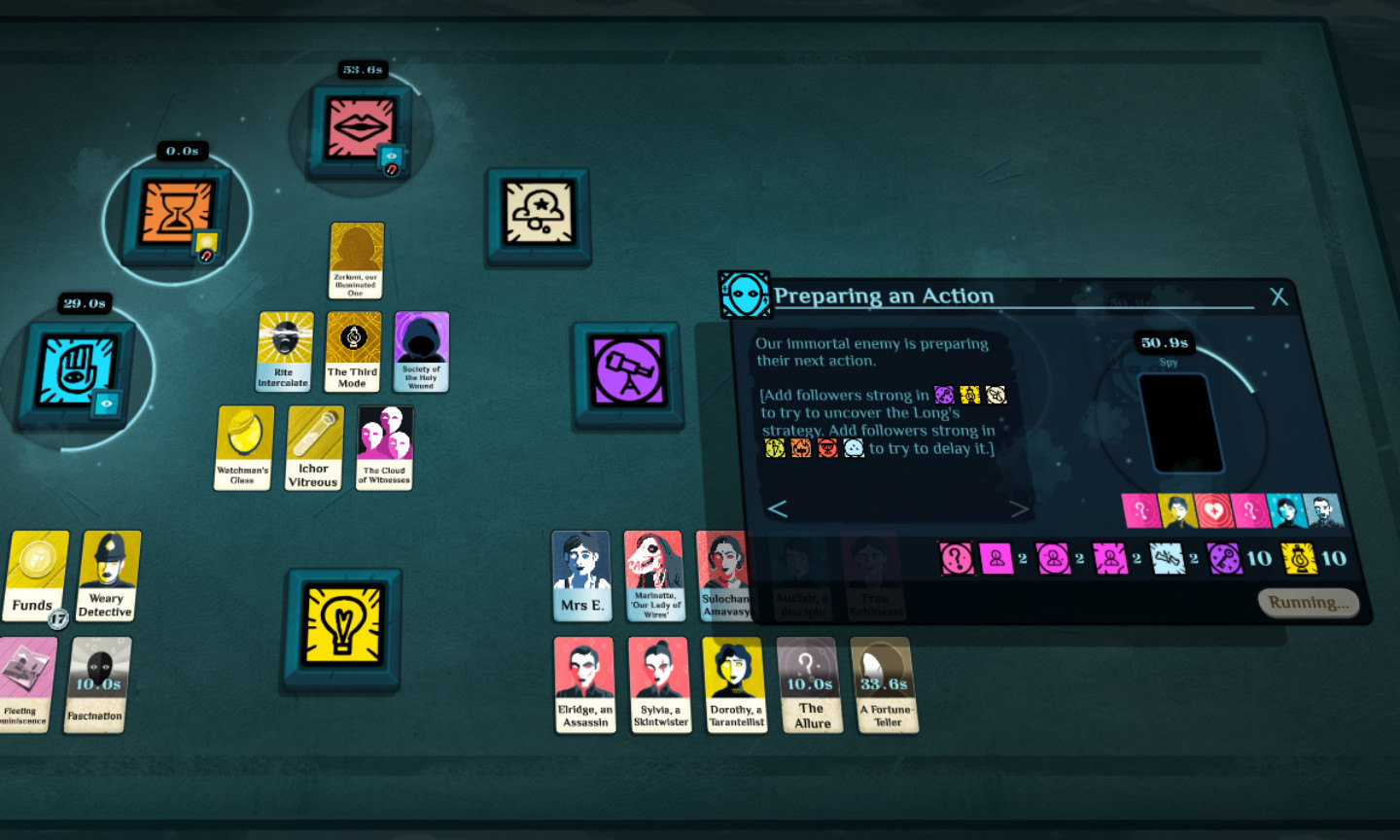 In this new mode, you will come across immortal enemies that will "make Detectives and Rivals look like playground bullies" so it sounds like a pretty big challenge for those brave enough to ascend.
A truly fascinating game, just rather difficult to get into it. I like it but it's a real test of your patience at the start as everything is thrown at you.
You can grab it from Humble Store, GOG, itch.io and Steam.
Some you may have missed, popular articles from the last month: