It's always good to get things reconfirmed near the main release. Dambuster has confirmed Linux gamers haven't been forgotten about for Homefront: The Revolution.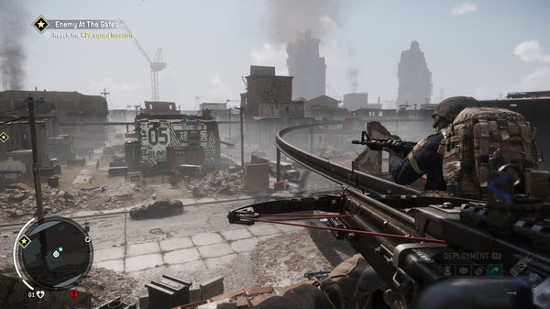 If you read GOL often, you would have already known that Homefront: The Revolution was coming to Linux. It was originally planned to be a day-1 release, but then it wasn't so clear and now it seems for sure it's not until after the initial release.
@keyboardN1nja @gamingonlinux @HomefrontGame Windows first with native Mac & Linux to follow afterwards - we haven't forgotten you! :)

— Dambuster Studios (@DSDambuster) April 14, 2016

I'm quite sad it's now for sure not a day-1 release, but also very glad the developer directly seems committed to a Linux version.

I still think day-1 releases are one of the keys to Linux/SteamOS success, but I will take a wait over no port of course. I just hope it doesn't turn into "one of those" where we end up waiting, seeing a delay, more delays and so on which happens often for us.

I'm looking forward to it a lot, are you?

About the game (From Steam)
Homefront: The Revolution is an open-world first person shooter where you must lead the Resistance movement in guerrilla warfare against a superior military force.

A living, breathing, open world responds to your actions - you and your Resistance Cell can inspire a rebellion on the streets and turn Occupation into Revolution, as oppressed civilians take up the fight.

But your enemy has the advantage - superior technology, firepower, heavy armour and air support. You must learn the art of guerrilla warfare – ambush, sabotage, infiltration, deception – and fight a running battle through the war-ravaged suburbs of Philadelphia.

And the single player campaign is just the start – in Co-Op you and your friends can form your own Resistance Cell and become renowned as Heroes of the Revolution.
Some you may have missed, popular articles from the last month: