Iratus: Lord of the Dead from developer Unfrozen and publisher Daedalic Entertainment has now left Early Access, with it full Linux support is now also up. Disclosure: Both GOG.com and the publisher sent a copy to GOL.
With very stylish graphics inspired by the likes of Darkest Dungeon, Slay the Spire and Dungeon Keeper it's giving you the position of a Necromancer. You're playing on the dark side here, as you're striving to escape from your imprisonment. A reverse take on Darkest Dungeon you could say, although it's a lot more than that and it's just as devilishly difficult at times but very much enjoyable to play and fail miserably at.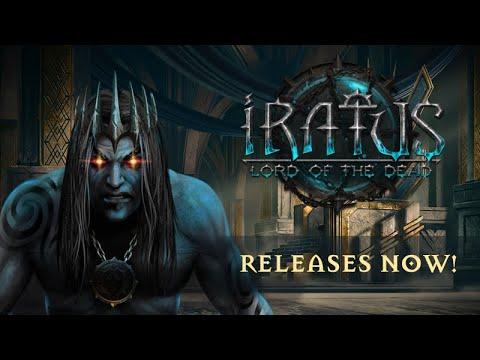 One of the major features in Iratus: Lord of the Dead is how you create your team. You don't have heroes and you're not about to go and recruit anyone from a tavern. You're a necromancer, so you're going to be raising the dead. Well, sort of anyway. You don't raise anyone or anything specific, instead you're a freaky body-part collector and you create creatures for your party by combining different parts at different rarities. You end up with some pretty varied creatures too including: zombies, vampires, skeletons and more. As you progress, you get to level each creature up and improve their base stats and abilities too. There's a lot of wiggle room to make whatever kind of freaky party you want.
You also get to build up your necromancer too with artifacts to give extra special abilities. Some of these might only last one battle, others might just give you a permanent buff. There's also talent trees to expand across: Alchemy, Magic, Ire and Destruction to give you extra spells you directly cast onto enemies or your own minions.
Feature Overview:
Craft minions from the body parts of your conquered enemies.
Advanced combat system: to win you need to know both the strengths and weaknesses of your troops and enemies.
Iratus can kill his enemies not only by magic or claw but also by draining their sanity!
Each minion has six unique abilities for a total of nearly one-hundred abilities for you to command.
Four talent trees that alter the way you play: Alchemy, Magic, Ire and Destruction.
Roguelike elements: minions that die are gone for good and the game saves automatically, making each choice irreversible.
Detailed 2D graphics and a gloomy atmosphere of dark fantasy.
Various difficulty levels, satisfying every type of player from novice to hardcore.
Battles are turn-based so if you've played any party-based game, you will know what to expect from it. This isn't a completely standard approach though. While it has the usual suspects of attack, defence, buffs and debuffs, magic and so on, you're also dealing with a Sanity system. You can scare enemies into running and cause other issues for them as you bring it down as well as their health.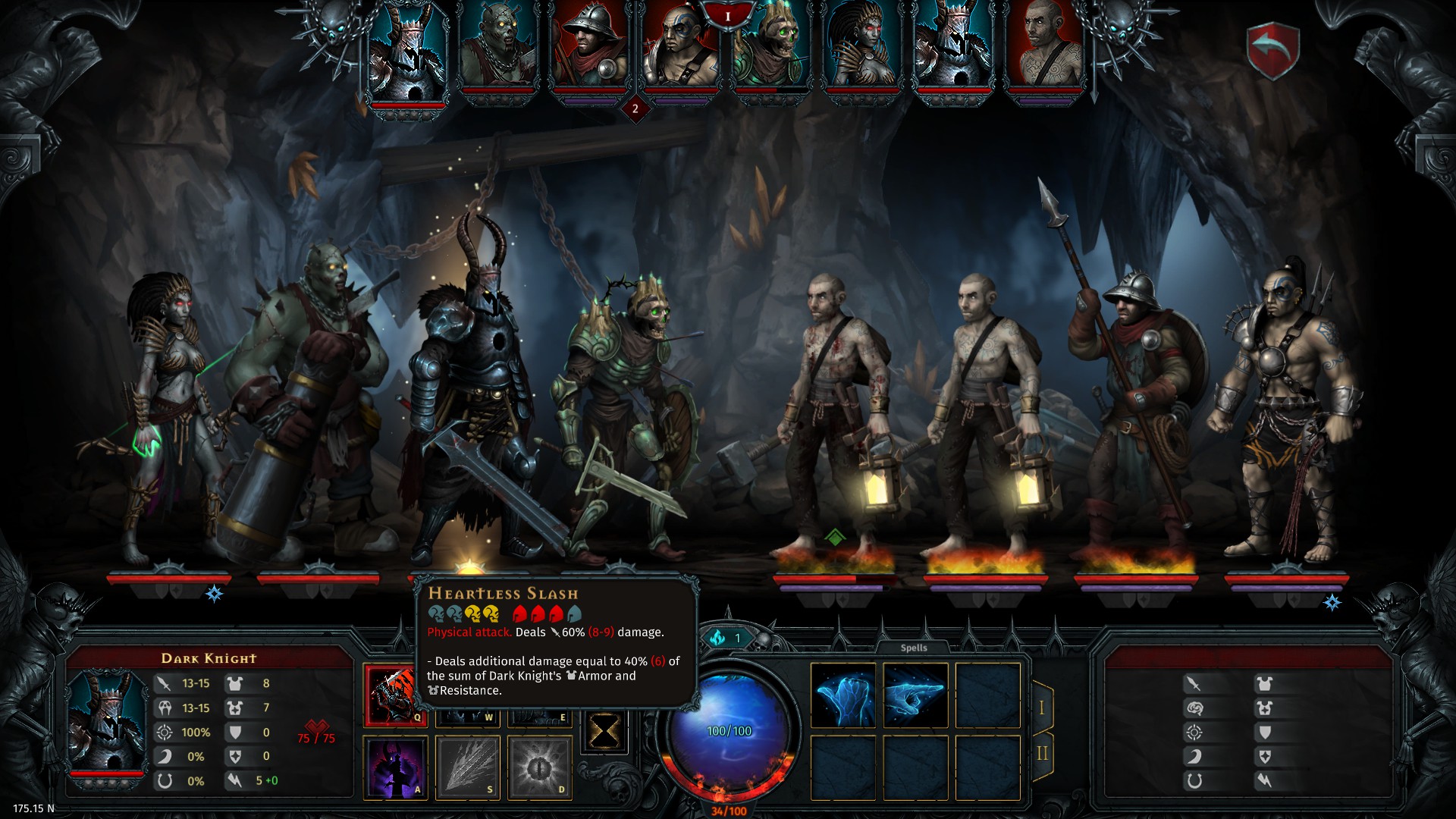 It's delightfully different. Since it's a roguelike and there's permanent death, don't go getting attached to these mindless minions since when they're destroyed they're gone for good. The creation ability makes such a perma-death feature feel so different, as you're constantly collecting parts to make more. Still sucks when your favourite has been turned into dust though.
Iratus: Lord of the Dead has an extremely satisfying gameplay loop of battle, build your little army, explore some more and repeat. It's streamlined in some ways, while also having enough depth to keep multiple runs interesting. Easy to get into and enjoy so I can happily recommend it. I can easily see myself playing it all through the weekend.
You can buy Iratus: Lord of the Dead from GOG, Humble Store and Steam.
Now it's released, they're working on additional content with a Wrath of the Necromancer DLC which sounds quite feature-filled with a bit of new everything. No exact date on other other than later this year.
Some you may have missed, popular articles from the last month: