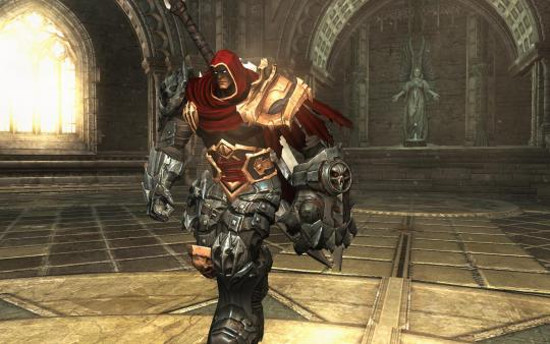 The developer porting Darksiders to Linux has sent word out to all Linux gamers waiting patiently that it hit a slight delay.
Everyone waiting for @darksiders #Linux – apologies for the delays, QA people flushed some more bugs out of their holes, gotta squash them!

— Leszek Godlewski (@TheIneQuation) September 18, 2014

Good to see the Q&A team do their jobs, and here's to hoping we have a polished experience on Linux!

Are you as excited as we are? We bet you are you lovely people. We are still riding the hype train right now as it's a great game to have on Linux. We hope Darksiders 2 won't be too far after it, as that's confirmed to be heading to Linux too.

Official About
Deceived by the forces of evil into prematurely bringing about the end of the world, War – the first Horseman of the Apocalypse – stands accused of breaking the sacred law by inciting a war between Heaven and Hell. In the slaughter that ensued, the demonic forces defeated the heavenly hosts and laid claim to the Earth.

Brought before the sacred Charred Council, War is indicted for his crimes and stripped of his powers. Dishonored and facing his own death, War is given the opportunity to return to Earth to search for the truth and punish those responsible.

Hunted by a vengeful group of Angels, War must take on the forces of Hell, forge uneasy alliances with the very demons he hunts, and journey across the ravaged remains of the Earth on his quest for vengeance and vindication.
Some you may have missed, popular articles from the last month: