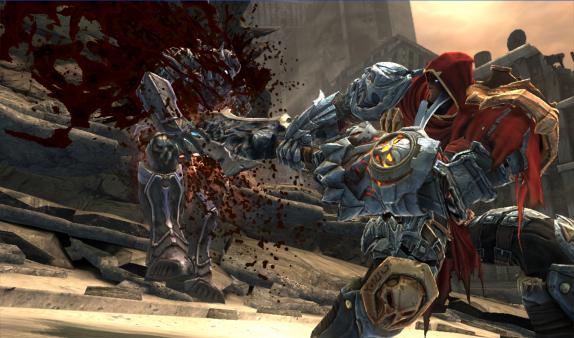 Darksiders
is another big game we are excited about, and sadly the current people in charge of the port haven't replied to our messages, but thanks to SteamDB we can see it's still happening.
In the last week alone Darksiders has had two new private Linux builds, and
one of them was even today
!
Quote# Change #867034 (?) 3 hours ago
Changed Depots
50627/encryptedmanifests/linuxtest/encrypted_gid: EC2CB4…9FD6BF › A2BCFE…1842EE
50628/encryptedmanifests/linuxtest/encrypted_gid: 08BB73…7BD14B › A1BD43…CD112A
branches/linuxtest/buildid: 503463 › 506273
Changed changenumber – 862310 › 867034
We have no idea if/when the release will happen, but the activity is a very good sign that someone is still working away at it. Hopefully the bugs that plagued the original porter are getting fixed.
About Darksiders
(From Steam)
Deceived by the forces of evil into prematurely bringing about the end of the world, War – the first Horseman of the Apocalypse – stands accused of breaking the sacred law by inciting a war between Heaven and Hell. In the slaughter that ensued, the demonic forces defeated the heavenly hosts and laid claim to the Earth.
Brought before the sacred Charred Council, War is indicted for his crimes and stripped of his powers. Dishonored and facing his own death, War is given the opportunity to return to Earth to search for the truth and punish those responsible.
Hunted by a vengeful group of Angels, War must take on the forces of Hell, forge uneasy alliances with the very demons he hunts, and journey across the ravaged remains of the Earth on his quest for vengeance and vindication.
Some you may have missed, popular articles from the last month: