For those who love to check out something a little different, Das Geisterschiff might be your cup. A turn-based cyberpunk adventure and dungeon crawler inspired by older Japanese games. Note: Key provided by the developer.
Das Geisterschiff is a turn-based cyberpunk adventure/dungeon crawler hybrid with survival horror elements where you play as a mecha pilot working for one of the megacorps.

By 2072 the Earth turned into a scorched wasteland, forcing the population to move underground while two megacorps are stuck in an endless war over the territory and resources. After graduating from the military academy you've decided to join one of them.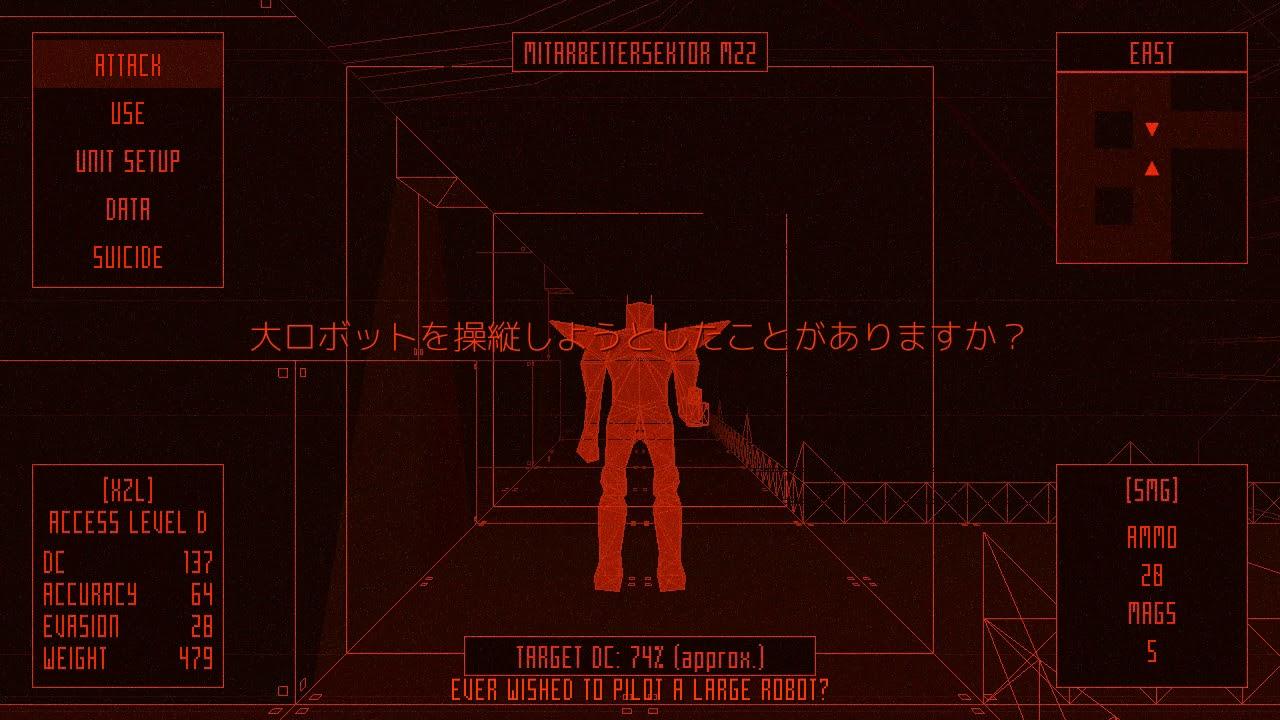 Features:
Non-linear dungeons filled with dangerous encounters, traps and puzzles;
Survival horror on steroids: no healing, no ammo pickups, no mercy;
Nuanced turn-based combat within dungeons;
Unique wireframe-like graphics supported by atmospheric electronic soundtrack.
If you're interested to learn more about the design decision and inspiration, the developer put up this blog post on itch which gives a pretty interesting insight into their thoughts.
It has a really interesting style to it, although it will probably be an acquired taste. Since I grew up playing games on the Amiga, I've had my fair share of games with this graphical style so I felt right at home. I enjoyed the exploration quite a lot I must say, it does have a really good atmosphere to it and it can be challenging since there's no healing.
Available now for Linux on itch.io and it runs beautifully. The developer told me they also plan a Steam release, which they're hoping to do sometime in December. Update: Now on Steam too.
Some you may have missed, popular articles from the last month: