It seems Relic won't be putting out anymore content for Dawn of War III [Steam] as it hasn't sold well enough to continue.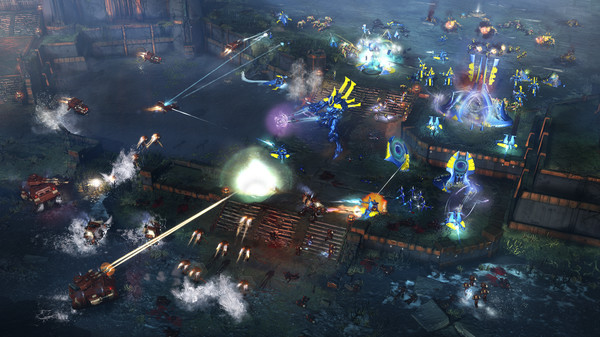 Speaking to Eurogamer, Relic said this:
While Dawn of War 3 has a dedicated player base, it didn't hit the targets we were expecting at launch, and it hasn't performed the way we had hoped since. It's been tough for us as professionals who want to make great games for our players, and for us as people who care a lot about what we do.

When a game underperforms, plans need to change. With Dawn of War 3, we simply don't have the foundation we need to produce major content. We're working in close partnership with Sega and Games Workshop to determine the best course of action, while shifting focus to other projects within our portfolio.
This has caused the game to have a spike in negative reviews, with the recent overall score being "Mostly Negative" which will pretty much solidify the position of poor sales now.
Dawn of War III was a very different game to the previous incarnation, which I've seen many people unhappy with. I'm surprised Relic didn't see this coming, with them forcing players to play a MOBA-style map in the online play. In my own review I said "Honestly, the multiplayer mode is like they gathered a list of features from a bunch of games, threw them up in the air and put in whatever landed face-up, it's such an odd mix." and I stand by that. They did later add in a more traditional mode, but it was already too late by then as the damage to fans expectations had already been done and it's hard to bring people back to a game if they weren't a fan at release.
Likely a bit of a blow for Feral Interactive too, who ported the game to Linux not too long ago. Hopefully future ports from Feral will do better!
Some you may have missed, popular articles from the last month: