GOG.com has released
Al-Qadim: The Genie's Curse
and
D&D Stronghold: Kingdom Simulator
for Linux. Both seem to be only loosely based on the D&D formula and offer their own unique twists, but I'm honestly not familiar with these games at all, so I'll let the store descriptions speak for themselves:
Al-Quadim: The Genie's Curse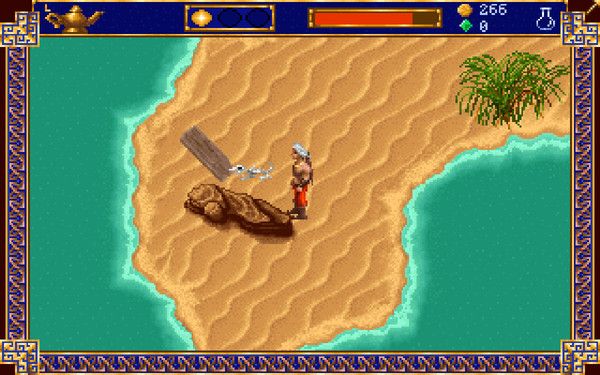 As an outcast, betrothed to the caliph's daughter and the son of a sultan whose once mighty clan has been dishonoured, you must face the all-powerful Genie Lords in a quest to restore your family honour - once and for all!
Experience the mysterious Al-Qadim game world and prepare for fast real-time action, arcade-style combat and heart-pounding role-playing - all in the style of Arabian Nights! Diverging from the Gold Box formula, Al-Qadim allows you to experience the immersion and thrill of an AD&D adventure with a condensed role-playing system. The Genie's Curse is quick to set up and a breeze to play. Your character, a brave corsair, slashes his way through this incredible AD&D game world, where high magic and dark deeds reign!
A simple interface guides you through encounters with genies, sinister sorcerers, wise hermits, and many more mysterious beings - each with their own secrets and challengers
Use magical items to face the challenge of real-time combat and puzzle solving
Savour a tightly woven storyline that's enhanced by grand cinematic musical themes
Variable difficulty settings allow players of all skill levels to be challenged!
Al-Qadim: The Genie's Curse on GOG
D&D Stronghold: Kingdom Simulator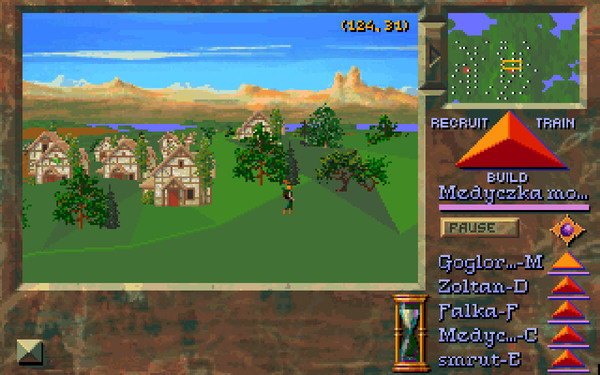 In this remarkable kingdom simulator, your goal is to become Emperor by building and expanding your stronghold in competition against opposing computer-controlled kingdoms. Choose three courses of action to achieve Emperor status: Lawful (Maximizing the prosperity and morale of your poulace; Chaotic (total military victory over all your enemies); or Neutral (striving to achieve both objectives, the toughest challenge of all).
All the details of running a kingdom must be dealt with: Construction, farmland, population, housing, troops, morale and changing seasons - and, of course, a multitude of D&D game monsters. Micro-manage all these factors personally if you want absolute control, or let the computer do much of it for you. Choose from pre-created worlds or computer-generated random scenarios for a new challenge every time. With the intuitive mouse-driven command interface, running your own kingdom has never been more fun, fast or easy!
Build your own Dungeons & Dragons game kingdom with over 100 structures including castles, forges, mines, marketplaces, towers, temples, cottages, schools of magic and granaries
Micro-manage every detail of running a kingdom or let the computer handle most of the chores
Computer-generated random scenarios offer unlimited hours of fun and excitement
D&D Stronghold: Kingdom Simulator on GOG
Some you may have missed, popular articles from the last month: