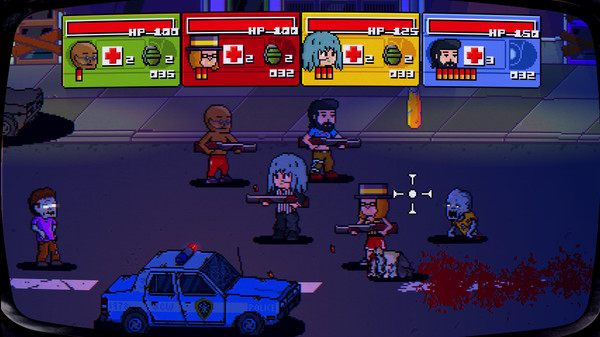 While we don't have the original, we are getting
Dead Pixels II
! CSR-Studios has announced the game is coming to Steam with Linux support.
The original was very positively rated, so it seems like we have yet another friendly indie developer pushing Linux versions.
I am looking forward to seeing a gameplay trailer for it, but they don't seem to have one out just yet.
About the game
Dead Pixels II: Straight to Video is a procedurally generated side scrolling shooter set in a post apocalyptic city in the near future of 1991. Fight your way through the hordes of the undead as you try to find a way out of the city. Raid buildings for supplies and work with other groups of survivors in order to get out of this nightmare with a pulse.