There's a number of Early Access game that I'm keeping a close eye on for having a huge amount of promise, Deadly Days is one such title that has come along very nicely recently.
It's what the developers are calling a 'unique strategic zombie survival rogue-lite' and that's a pretty reasonable description. You loosely control a group of survivors during the apocalypse and it's your job to oversee their survival. You have 15 days to scavenge what you can, in the hopes of finding some medicine to prevent them turning.
Last time I checked it out in November last year, I noted how it had a much more interesting direction and that's even more true now since some recent updates to the game. It truly feels more interesting and everything has more of a purpose, not to mention the way you control your squad actually makes a lot more sense now too.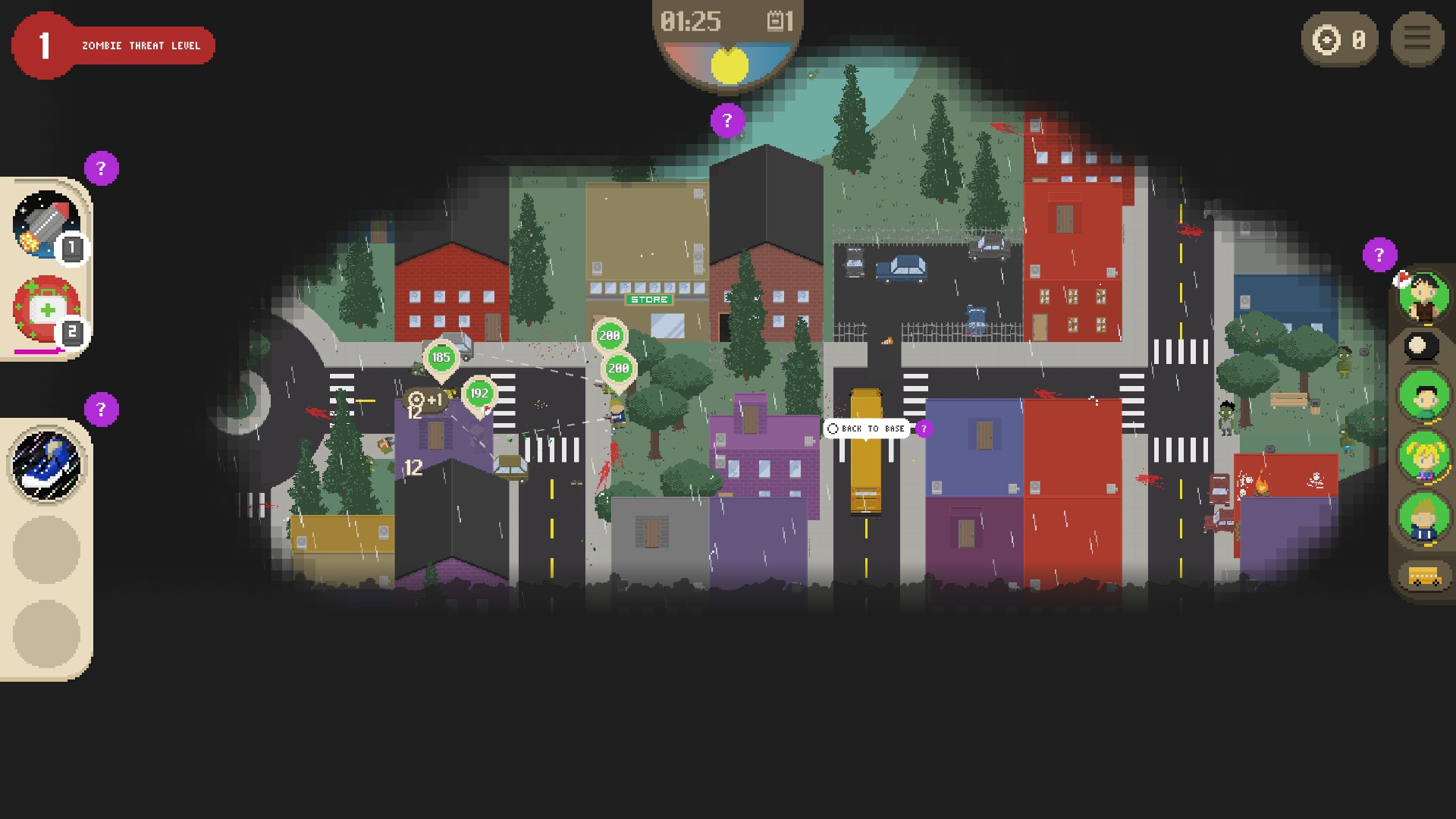 When you're out exploring, there's now some fog of war which definitely adds to the suspense, you no longer have the entire map explored as soon as you arrive which makes it quite a bit more fun. They also added a special building, a 'MKing' burger house which will continuously spawn basic zombies. One of my major issues was also solved, which was the confusing control scheme for telling your group where to go. While they explore by themselves, you did have the ability to mark a specific location for them to go to and now it's a lot more clear.
Features:
Currently more than 35 crazy items that make each game unique, including toothpaste.
Over 20 powerful special abilities that can dramatically change the outcome of a battle
Three different specializations where you can unlock new abilities, items and weapon types
Currently over 20 weapon types with randomly generated modifications
Procedurally generated cities and missions
More than 20 survivor skins to discover
More than 10 different types of zombies that only want one thing: Brains.
Additionally three unique bosses to defeat
Over 30 achievements to unlock
Lovingly designed pixel artstyle
Happy to see progress going well on Deadly Days, can't wait to see what else they have planned to make the exploration more interesting.
Find it on Steam in Early Access.
Some you may have missed, popular articles from the last month: