Death Point [Steam, Official Site] is a new top-down action and stealth game from Andiks LTD, it recently released with Linux support. Always on the lookout for a new stealth game, I couldn't pass it up.
Note: I did reach out to the developer for a review key, but they did not reply. So I personally purchased it to cover it, with thanks to my Patreon supporters.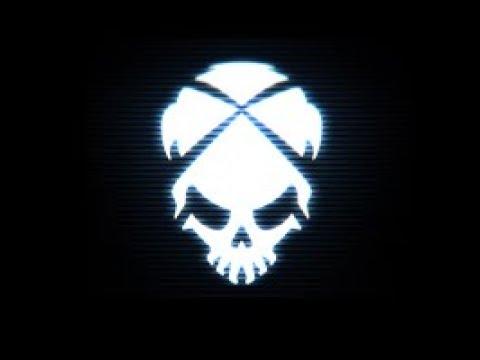 The developer, Andiks LTD., previously worked on two mobile games and a browser-based MMORPG. So this is quite different to their previous games. I had never heard of them before, so I was hoping their first Steam game would be good. The trailer certainly captured my interest, as we have a lot of top-down shooters, but not many offer up some stealth mechanics into the mix.
The game sends you right into the first mission, no menu, no chance to adjust any options. Once you do get past the initial scene, you're able to pause the game and go into the options, which are sadly quite lacking. The only graphical option presented is Vertical Sync, that's really it.
The actual gameplay on offer here isn't too bad. You have limited sight, blocked by objects around you. The interesting thing is how you see footsteps of people you can hear, but not see. I actually quite liked it and thought it was an clever idea, it looks good too. It worked especially well when hiding in a locker, seeing the guards footsteps run in to the body I left on the floor.
This feature enables you to learn the guards walking patterns, get around them and quietly snap their necks. You can pick up bodies too and move or hide them, to not attract unwanted attention. As far as the stealth mechanics go, they actually did a reasonably good job.
You also eventually get a scanning mechanic, where you hold down a button to get a better view of the area. You can't do it constantly, as it drains an energy meter. It looks seriously cool though, but I wish it was utilized in more ways.
Another ability you have, is to throw objects to get a guards attention. You only have limited amounts of things to do it with and it worked pretty well getting them away from essentially areas.
To my surprise, the game is voice acted. Quite unexpected and sadly it did feel a little off. The initial voice actors for the guards weren't all bad, but the main guard sounded totally out of place. On top of that, characters often start off speaking so quietly you can't hear what they're saying. The dialogue between the main character and the lady in your head is also a bit crass. They made her sound like a complete idiot too, as the writing for the dialogue is just really poor overall.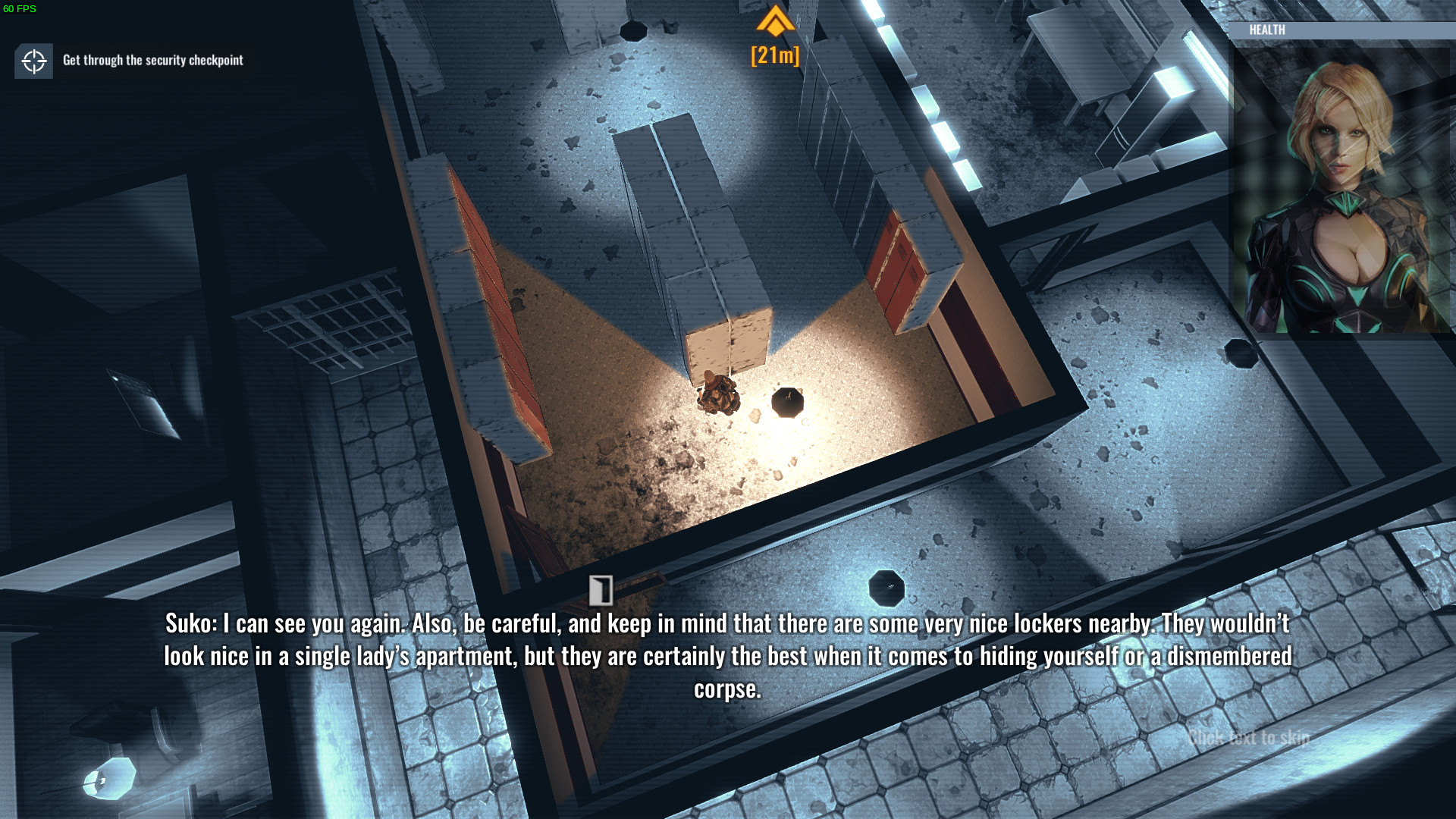 It also feels like they're trying too hard to be edgy with their writing, throwing in random swearing, being called a cowboy and hon constantly.
Here's a perfect example of terrible writing. The screenshot below is right at the start of level 2, even though you literally just got there, suddenly you're an asshole. It was so out of the blue, it was just bad. Thankfully, you can actually turn off the dialogue in the options. The writing was just a constant stream of irritation for me. Also, were they not able to make her look like a cool spy, instead of a stupid "sexy" spy? Cleavage being thrust in my face when it's so out of place always annoys me in games, this is sadly no different.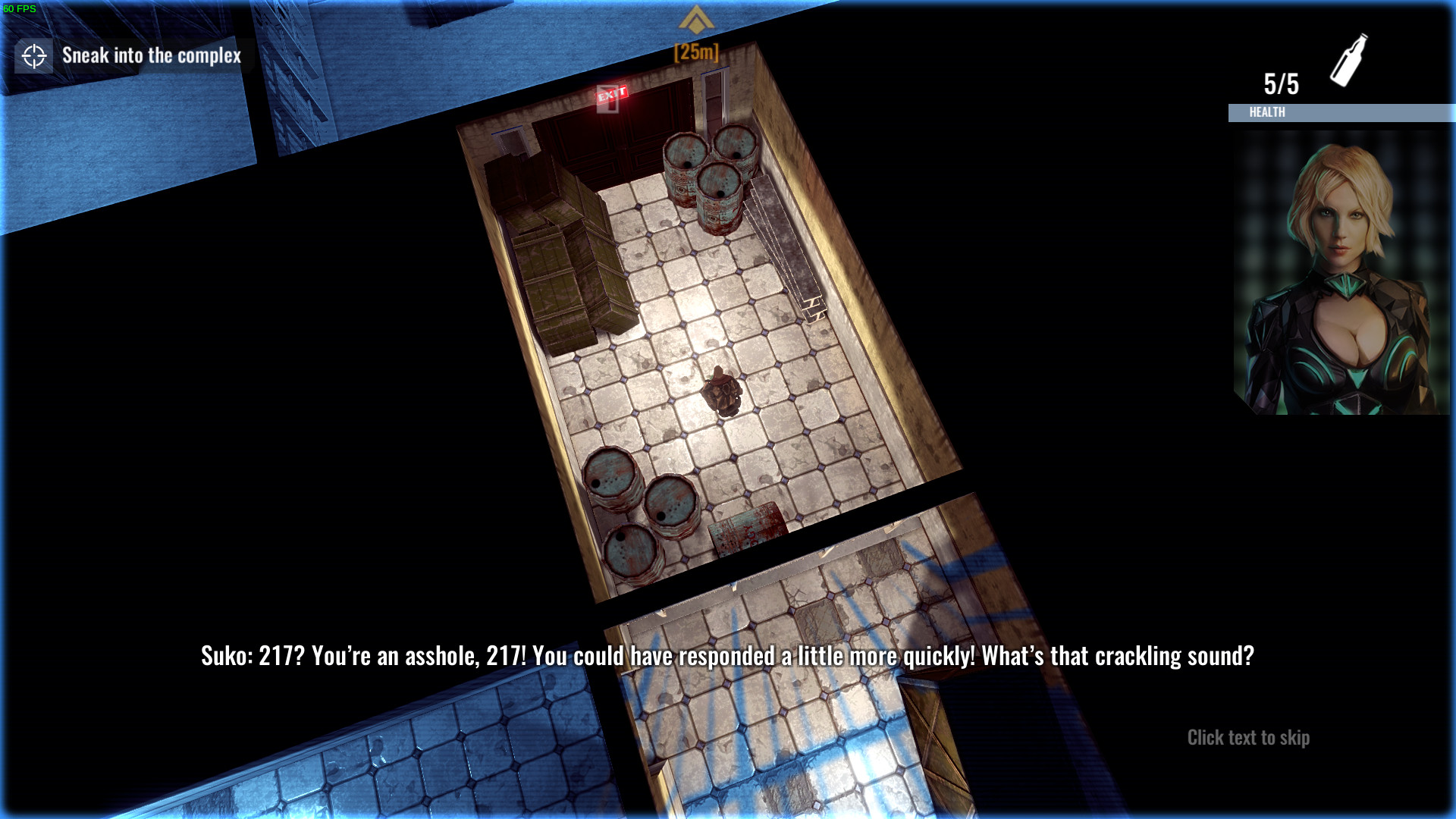 That leads me into the point about the dialogue, if you progress too far whilst someone is speaking, it abruptly cuts them off to go into the next bit, even if they're telling you important information.
The AI is also pretty stupid. I walked up behind two guards and I went to grab the one at the back, but I ended up grabbing the one at the front by accident. Even so, the other guard didn't really react and for some reason faced the other way as I took them both out. Another example being when a guard shot me, I knocked him down and the other guard only a few metres away apparently didn't hear the gunfire in the same room.
Essentially, you're not seen unless in an enemy's direct sight in front of them, or you set off the alarm so they seem to know exactly where you are, with your only choice to act incredibly quickly and hide somewhere safe until the alert level goes down.
There's also no in-level saves, only checkpoints for when you die. I will bring this up any time it happens, as I want to save when I want, not when the developer thinks it might be okay. Thankfully, the levels here aren't too big, but restarting them all over can be annoying.
Tech Issues
The first issue I encountered was the game opening on my secondary monitor, instead of my primary. With no in-game options to change, I had to resort to finding and editing the configuration files in:
.config/unity3d/Andiks/Death Point
Once set into windowed mode, dragging it over to my other screen made the game window go dark blue and it just didn't work. So I ended up disabling a monitor to ensure it went on the right one.
I've asked the developer to add in video options to the menu, to make it easier.
As for the achievements, it doesn't look like they even work properly. A lot of them were partially filled without me actually doing them. For example, "Shooting range" is to shoot 50 guards. Even when I didn't yet have a weapon, it listed as 10/50 completed. All of them were like it with them seemingly filled partially, so they have a problem there.
Overall
It could have been really something. The stealth mechanics along with the scanning feature are great, the level design is challenging too, but the very poor dialogue and simplistic AI make it quite disappointing. It's not the worst game I've ever played, but it's not a great stealth or action game overall. It was okay.
You can find Death Point on Steam for £10.59.
Some you may have missed, popular articles from the last month: