Death Road to Canada, the amusing road trip Zombie game has just had a pretty big 'HUMERUS' update. It introduces a new 4-player local co-op mode, additional game modes along with plenty of tweaks.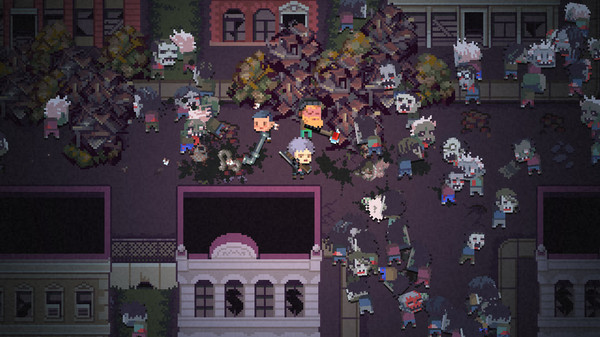 There's new an Endless Mode, for those of you who want to keep going on and on and have it never end, this mode will show days survived rather than days left. An Over Powered Party Mode, which lets you start on a special map and recruit any of the rare characters. This mode, they say, has a Forbidden Hut that will let you 'lets you recruit characters that may break the game'. Finally, there's also the new Quick Death Mode which makes the trip shorter but it increases the difficulty.
When playing it in multiplayer, other characters will now warp to the leader after one second, they say this is to reduce lots of waiting around. They also tweaked it, so that if the leader dies in co-op mode a new leader will be chosen and they will have access to the pause menu and be a proper leader.
Really impressed with all the updates Death Road to Canada has gained since release, it's such an amusing game. They're planning even more updates, although they say they will be smaller. It seems like they're going to be working on another game, either as a follow-up or sequel which should be interesting.
Find it on Humble Store (DRM free plus Steam key), GOG (not updated yet) and Steam.
Some you may have missed, popular articles from the last month: