Delver
is a first person action roguelike dungeon crawl with crunchy pixels. Take the role of an adventurer that tries their fate in the dark dungeons (and probably dies horribly). Fight monsters, grab loot, hoard potions, and level up!
They have released the work from November into update #3, new stuff below!
Changelog
QuoteNew features 
Weapon subgroups have unique animations 
Added hammers 
And maces! 
Screenshake! 
Using a potion has a chance of remembering the effect 
Testing out hit animations for a few monsters 
Flying skull sounds 
Druidess sounds 
Gave the orb a creepy ambient sound 
Ambient waterfall and lava sounds 
Some ui sounds for maps and dialogue 
Gamepad support for Xbox 360 and Dual Shock controllers 
Added some lag to the held weapon rotation

Balance tweaks 
Tweaked weapon attack speeds 
Upped price of items in shops 
Skill in a jar now costs 250 gold not 20 
Traps now can be activated by things going further above them 
Projectiles can now trigger traps

Bug fixes 
Fix for blank win screen 
Fixed potion colors forgetting effect between levels 
Fixed particles getting stuck / teleporting into walls 
Fixed getting stuck in flying mobs 
Fixed friction for mobs walking on bridges / furniture 
Some performance fixes related to level loading 
Entities not moving can put their physics to sleep 
Fixed goblin idle sounds not playing 
Fix for storm wand beam missing enemies

Stuff that may break your mod 
Some house cleaning in the entities.png file
Looks like a pretty hefty update to an already fun looking title.
Delver Features
Fast paced action rpg gameplay 
Permadeath - once you're dead, you're dead 
Randomized levels - never the same game twice 
Loot hoarding 
Chunky pixels! 
Modding support - the desktop version lets you make and share your own monsters, items, and texture packs 
Level editor included!
Trailer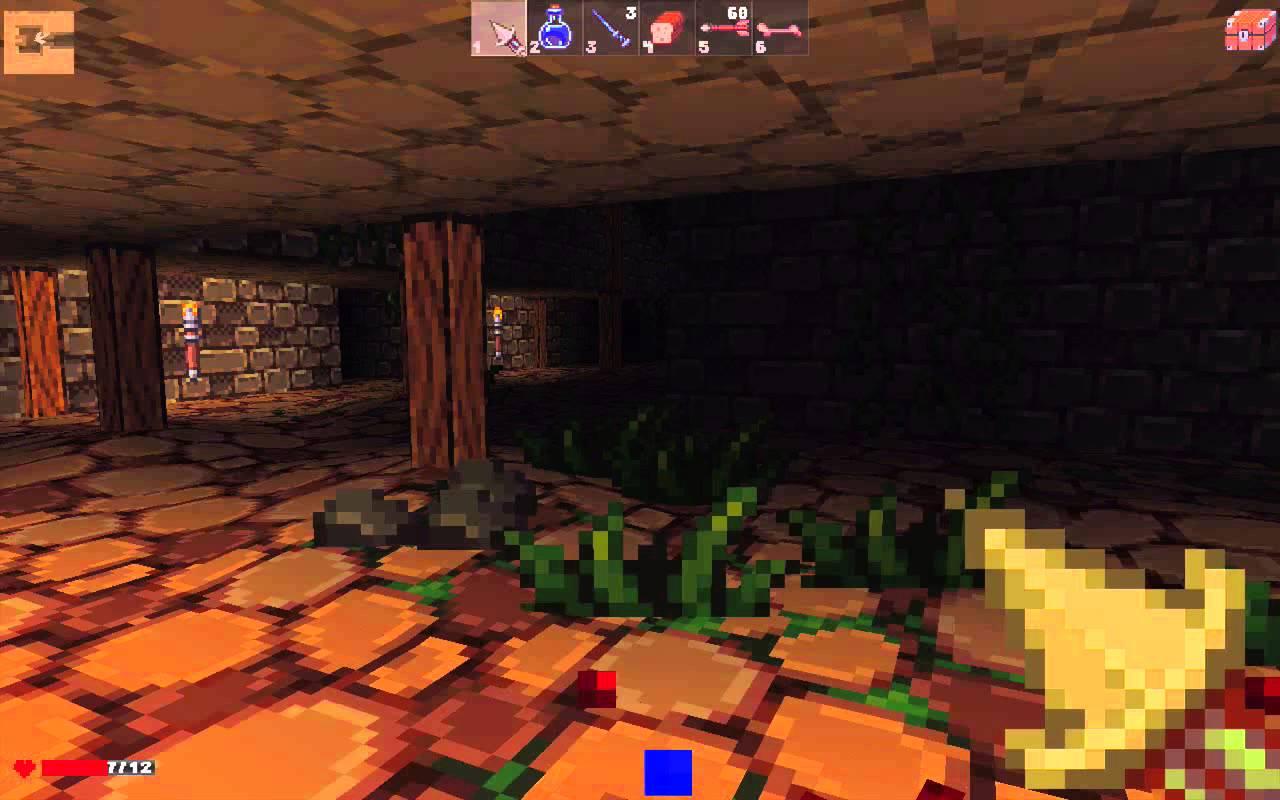 The game is still in Early Access so be warned bugs are to be expected.
You can
buy it direct DRM free
or from the handy steam widget below!
What do you think folks? Have you tried it yet?
Some you may have missed, popular articles from the last month: