The developer of 'Destination Ares' [Steam] has stated on Steam that a Linux version of this interesting sounding strategy game is planned.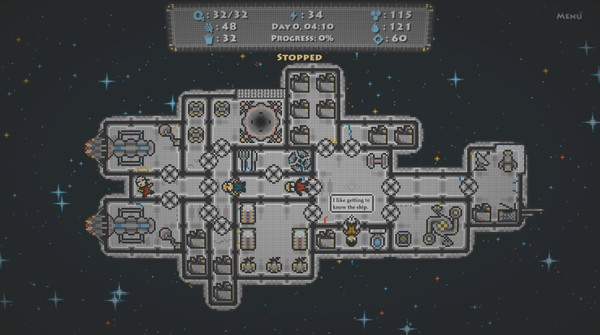 The developer said:
QuoteYes, I do hope to build it to Linux (and Mac) down the line. I felt it prudent to focus on one platform for release, esp. since I don't have computers to test Linux and Mac builds on atm.
I've voiced my support, as it's one I would genuinely like to try out. I will keep you posted on any updates.
About the game
A colony spaceship has been thrown together with old, worn parts. The crew boots up the ship's artificial intelligence as they start the arduous journey to the red planet.

You've awoken, AI. Can you survive the journey ahead?

Destination Ares is an unforgiving resource-management sim, wrapped in a pensive story. As the ship's AI, it's your job to keep the crew alive, against all odds and obstacles (including themselves).
Some you may have missed, popular articles from the last month: