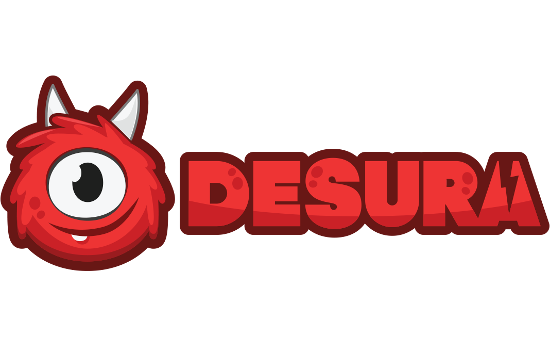 It looks like the newer owners of Desura haven't been paying developers, uh oh.
It's a bit of an odd story, as it seems it has taken months for Desura to even comment on it. With some developers noting they tried contacting Desura multiple times, on different support emails, with no reply.
Desura have finally
made a blog post about it
, and it only seems like they have done so since all this got sent to us and a multitude of other bigger PC sites.
I can imagine there being a few little niggles here and there when a company is taken over, but paying developers who use your store should be one of your highest priorities shouldn't it? A week here and there is acceptable, but I've noted some developers waiting 4-5 months for a payment, that's just not right no matter how you want to spin it.
I constantly say developers need to be more open, but a store should be even more open considering how many people might be relying on it, to quote Desura's blog post:
Quotea number of very difficult issues to tackle
Not exactly explaining much is it?
I imagine a lot of developers will be jumping ship after this.
Itch.io
is always a good one to look at.
I'm not unsympathetic, but what does an ill CEO have to do with non-payment to developers? This whole situation is odd, and we have to remember they are a
business
, and delays like this are just not acceptable.
Update
: They have added this to their blog post on it:
QuoteUpdate: 5/22/15:

It has been brought to my attention by a number of developers that my wording was not very clear in the above post regarding Tony's hospitalization. It was never intended to say that that was the reason for the back payments, it was to let the press as well as our developers know that Tony is absent and this is why he is not here talking to everyone himself. While his absence has, as I said above, compounded things over the last week or so, it was and is the lack of automated payment systems which created this bottleneck, and that is where our focus is currently. We do have to await his return before moving forward with implementing solutions, but we are doing our best to continue to stay in communication with everyone.

While it was not unexpected that some would feel compelled to pull their titles from Desura, we hope that developers will work with us, and I want to personally thank everyone who has reached out with words of support and well wishes for Tony's health, as well as for the company in general as we handle this difficult situation. With your patience and support, we can continue to work on resolution, and fixing the problems.
We've also been in touch over twitter, and they have said they are recruiting for their payment system over this weekend:
@gamingonlinux He's recruiting some help to work on payments over the weekend, I was speaking of major changes to the service and site

— LadyKaiju (@LadyAijou) May 23, 2015
When asking about an automatic payment system:
@gamingonlinux Not till we get Tony back, but I'm already speaking to our development team about options, we'll be ready to present them 1/2

— LadyKaiju (@LadyAijou) May 23, 2015
@gamingonlinux 2/2 when Tony gets back, and he can choose from among those instead of having to do the leg work

— LadyKaiju (@LadyAijou) May 23, 2015
I do hope they sort something out, as I've already seen and noted developers leaving them. It's not entirely their fault, Desura should have had an automatic payment system a long, long time before they purchased it.
Some you may have missed, popular articles from the last month: