Devader [Steam, Official Site] is a twin-stick shooter I announced back in November last year, it now has a demo and it's absolutely bonkers.
You face wave after wave of increasingly bizarre enemies named The Krin, from little crawling bots right up to big spiralling balls of black death that engulf everything. It's absolute bloody madness, but it's also pretty darn fun. Here's a more recent quick trailer to give you an idea of what I'm babbling on about: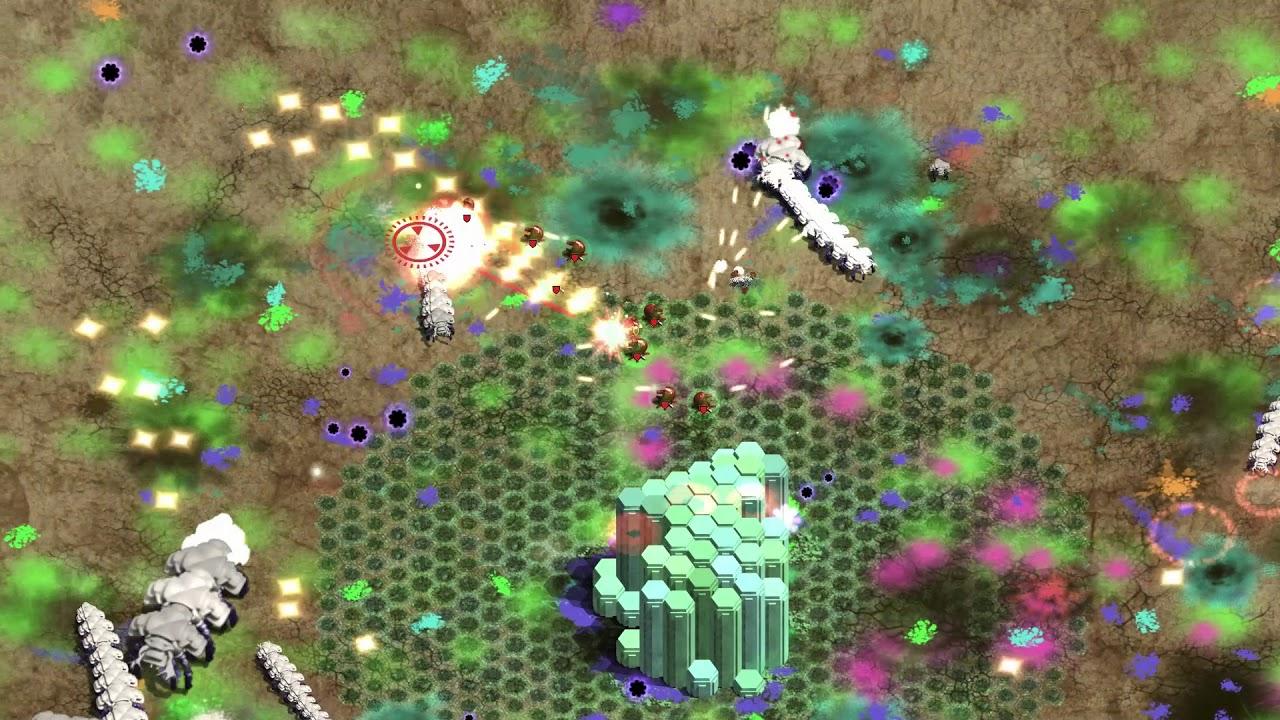 Features:
Addictive and intense twin-stick action- Over 50 waves filled with complex enemies and old-school bosses
Many powerful, strategic weapons to choose from
Specially tailored upgrade paths enabling different play-styles
Various endings and secrets to unlock
Online leader board to challenge your friends
5 difficulty ratings, from beginner to bullet-hell god
Adaptive environment: No play-through will look the same
Play with mouse & keyboard, keyboard only or your gamepad
Local cooperative multiplayer with up to 8 gamepads
It certainly wins a few points from me for weirdness, the good kind though mind you. You can find the demo on the official site. It runs pretty well on Linux, so that's a good sign for the release. The demo ended where it got seriously interesting too—damn. Just when it looked like it was going to get really quite difficult, what a hook.
For those interested in knowing background details, the game itself is actually being made with JavaScript, specifically with Node.js. The developer has put out a few really interesting dev posts, like this one where they take "programmer art" to the next level. They said it themselves "I'm not an artist", but what they've been able to achieve with the design is quite extraordinary.
A release is due sometime in May this year. Definately a game I'm excited to play to the end!
Some you may have missed, popular articles from the last month: