A supernatural Valkyrie with the ability to possess things, what could possibly go wrong? Go ahead and Die for Valhalla!
Released back at the end of May with full Linux support, Die for Valhalla! offers an action-RPG with single-player and local co-op options for up to four people.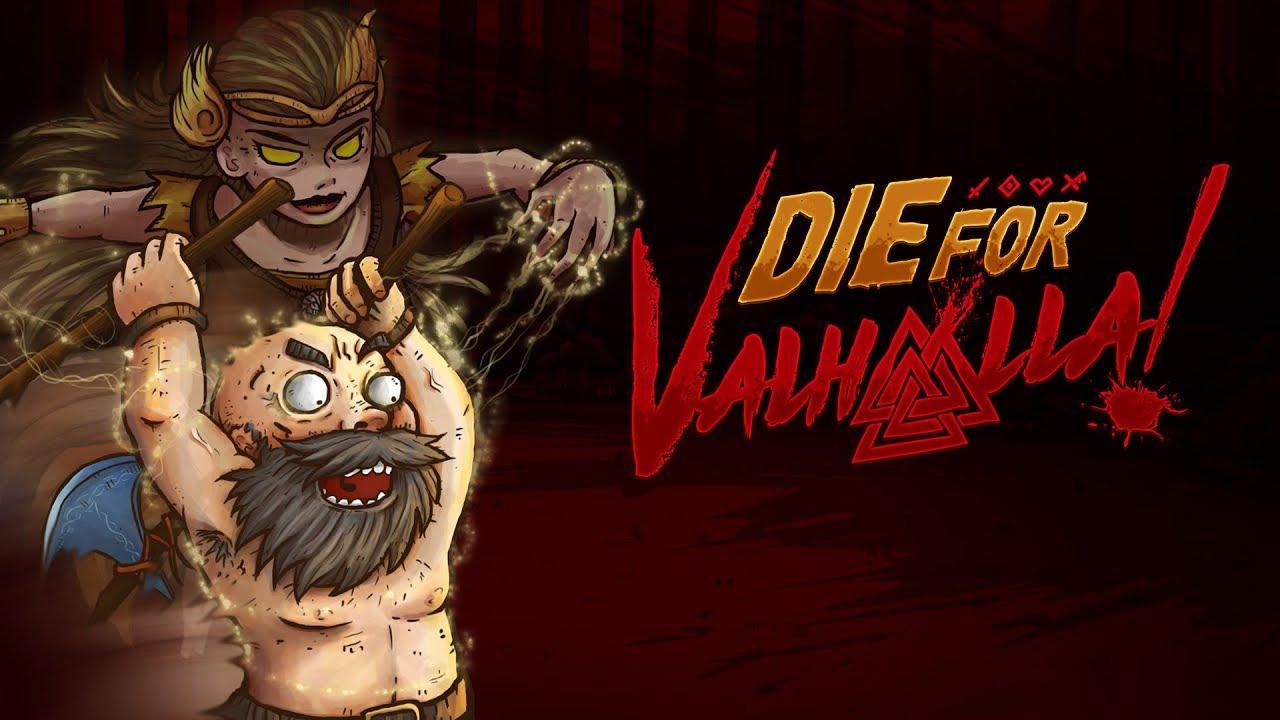 For a hack and slash, it's actually not too bad. The combat does end up feeling quite repetitive, but still quite enjoyable as you cut down hundreds of creatures using various Vikings you brought back from the dead. It's also extremely smooth, with easy accessible combat so it's ideal to jump right in for a run.
The main hook is the possession mechanic. You can possess multiple types of Vikings (and later enemies too) for whatever suits your play-style. You can be an archer who can pop down a trap to stop an enemy for a moment, a swordsman who can bash enemies with their shield to stun them briefly and more. It's also slightly amusing that you can die while possessing someone and simply revive them again from their gravestone with your Valkyrie.
As you take down enemies, you will gather Glory. This Glory will slowly improve your currently possessed character, giving them a sweet helmet and (I assume) better statistics. It's not properly explained to you though, but in the top left of your screen the Glory bar has lines in it and each time you accrue enough glory to hit a line your possession is buffed. It's a shame they didn't properly explain that bit though, would be nice to know exactly what's different. If your current possession dies, you will lose the Glory level for it, although you keep your overall Glory gained in that level since you don't actually fail unless your Valkyrie dies.
There's also a Valkyrie upgrade system too, which allows you to pick new Skills and select Runes to give your basic statistics a boost. The Runes upgrade system is actually quite interesting, with you picking statistics in a line.
Game Features:
Normal mode - Beat 'em up style for a more relaxed gameplay
Hardcore mode - action-packed hybrid of Roguelite and arcade Beat 'Em Up.
Unique Possession mechanic.
10+ Viking Clans to discover and unlock. Each Clan has a special bonus and access to different Viking Classes.
7 Viking Classes, each with its unique playstyles and combos.
Over 80 skills to choose from when leveling up your Valkyrie.
Cute but bloodthirsty creatures will become your companions. Each has a different ability to aid you on your journey.
Deathmatch and Survival Challenges: Test your skills and compete with friends.
If you're using the Steam Controller, you will likely need SC Controller. No matter how I configured it through Steam directly, the right pad click wouldn't let me leave a possessed body or object. It worked fine with SC Controller.
Fun fact: While testing I was sure it was broken. It tells you to press any button to continue and it kept quitting to the desktop. The culprit was actually GNOME Shell's sneaky unresponsive window pop-up, which seems to appear for 90% of the Unity games I test. It doesn't always come to the front, so it's a bit of a nuisance when it has focus and you don't even see it…
Overall, it's not bad. If you like your side-scrolling hack and slash titles it's one of the better ones available on Linux. You can pick up the game from: Humble Store and Steam.
Some you may have missed, popular articles from the last month: