Okay, this looks and sounds pretty great. Distrust [Steam, Official Site], a game inspired by John Carpenter's "The Thing" could see Linux support.
Here's a little gameplay: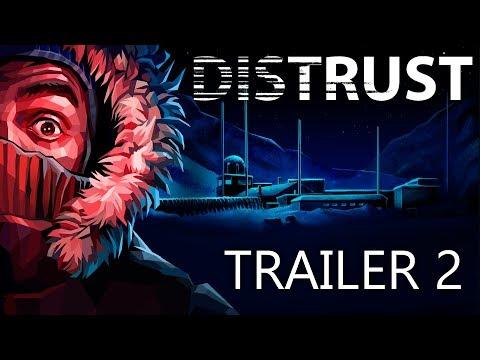 The game is on Steam, with the usual Linux forum post asking about Linux support. The developer isn't opposed to it, but they likely need to see more interest.
About the game:
Inspired by John Carpenter's "The Thing".

A helicopter crash left a group of explorers stranded near an Arctic base. As they try to find a way back, all they are doing is sinking deeper into a nightmare scenario. When they sleep, they attract a terrifying force that sucks the life out of their bodies, but the longer they battle exhaustion and stay awake, the less likely they are to survive...

As the survivors try to sleep just enough to stave off fatigue without dying, they slowly go mad and eventually reach the point where they can no longer trust their senses. In time, they can't even tell the difference between reality and a hallucination.
I suggest, if you would buy a copy, to post in the Steam forum thread to show your support of a Linux version. As always, don't post if you wouldn't actually want to play it.
Personally, I love the style and idea behind it. I'm very curious about how it plays, so I want to see it on Linux!