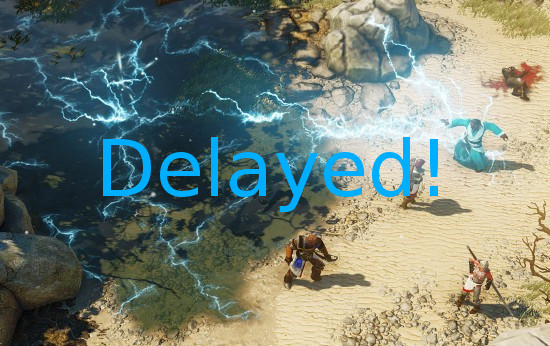 Divinity: Original Sin has pushed back the Linux version once again, so you can give up on seeing it this year.
The
Kickstarter update
about it:
QuoteDevelopment is continuing with things like the Linux version and the hardcore mode still on our lists, but as we want to do this thoroughly, it will still take some time before we're ready.

The Linux version especially suffered an extra delay as a result of our porting team having to fix a number of compatibility issues that popped up with the release of Yosemite. Whereas we initially hoped to get the Linux version done this year, it looks like it'll be the beginning of next year now.

We know that'll disappoint a few among you but bear in mind that we're doing a real port just like we did with the Mac version.
Previously, they said that
they hoped
it would be this year.
Sadly this is becoming more typical when companies either don't research enough before they make promises, or they outsource development, which Larian does, as Larian isn't producing the Linux client in-house (they are using the same porting company for the Mac version).
Stay positive, it will hopefully arrive before this time next year. I'm calling it "Larian Time".
Thanks to zero for letting us know!
Some you may have missed, popular articles from the last month: