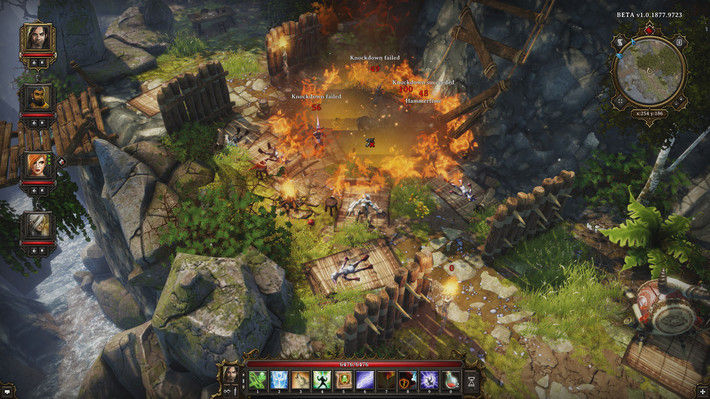 I had a chance to speak to the developers of
Divinity: Original Sin
who confirmed the Linux version is being worked on right now.
When asking for an update the developers kindly replied with this:
QuoteHi Liam,

We have guys working on Linux port full-time, but there's no release date just yet.

Thanks,

Kirill Perevozchikov

Head of PR & Marketing
Larian Studios
There you have it folks! It shouldn't be too long if they have a team working on it full-time, but who knows what could happen.
It's a real shame it's taken this long to come to Linux, but one day we will be able to play it.
About the game
(From Steam)
In Divinity: Original Sin you take on the role of a young Source Hunter: your job is to rid the world of those who use the foulest of magics. When you embark on what should have been a routine murder investigation, you suddenly find yourself in the middle of a plot that will rattle the very fabric of time.
Divinity: Original Sin is a game that gives you a lot of freedom and plenty of gameplay mechanics to use or abuse. The game's epic story may drive you toward your ultimate end-goal, but how you get there is entirely up to you.
Or up to you and a friend, because Divinity: Original Sin can be played completely cooperatively, and features both online and local drop-in/drop-out multiplayer. Great adventures become even greater when shared with a trusted comrade-in-arms!
Some you may have missed, popular articles from the last month: