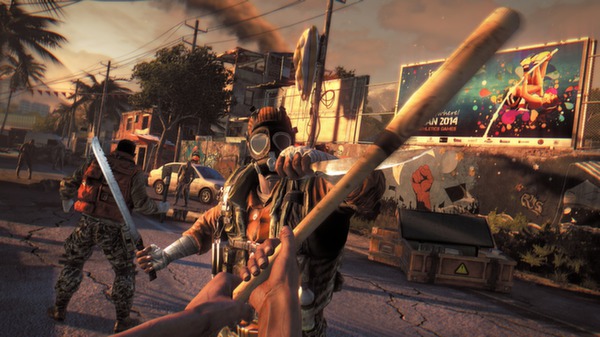 I've heard reports far and wide that the Linux to Linux multiplayer in
Dying Light
is broken. Myself and Samsai tried to connect to each other many times and it failed every time, lets get it fixed.
It's important due to it being a big game to have on Linux (and it makes Linux look better if games actually work properly), and there's a big update and expansion due out tomorrow.
I've asked them about it a number of times to no reply, until now. They just today replied to my latest support ticket about it, and they said they know nothing about this website or the bug (big sigh).
To quote my support ticket:
QuoteCould you explain your issue in more detail, please? Also, we do not know anything about the website you have mentioned.
Lastly, to help us diagnose your Linux issue, we would like you to send us the following files:

1) a list of all your environment variables (you can generate it by using the printenv command),

2) Dying Light's so-called crash.log files, which are created when launching the game. To find your Log files, go to your game's directory and then to .../DW/out/logs/ crash_??????_?????????.log

3) a report from a program called HardInfo.
You can download HardInfo by using the following line from the console: sudo apt-get install hardinfo

If you could all attach all the info into the comments (use dropbox or something for the crash logs), that would be fantastic.
Some you may have missed, popular articles from the last month: