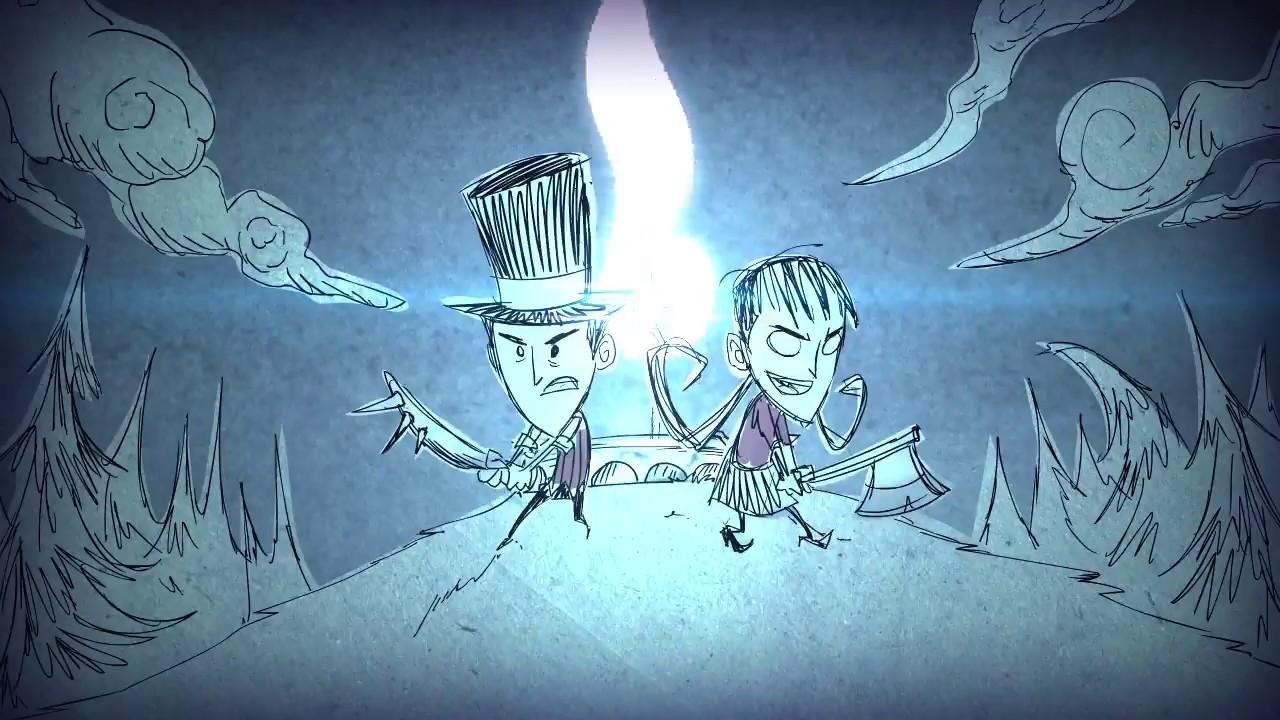 Don't Starve Together
[
Steam
,
Official Site
], the multiplayer expansion of action-adventure video game
Don't Starve
, has been updated with 'A New Reign: Part 1'. It's a big update that adds interesting new features!
Among other things, the
Moon Caller's Staff
has been added, and
Marble Sculptures
can be created with
Suspicious Marble
.
(I think there are also related sketches/trinkets in graves and tumbleweeds?)
The biggest changes this update brings are related to the minimap. To allow for the changes, the minimap data is now being stored on the server. Some of the minimap changes include:
If two players have a compass equipped, they see each other on the minimap.

New minimap icons for tree stumps, burnt trees, gold and moonrock boulders.

The Map Scroll, to share minimap information with other players.

Moonlenses that can be used to create the Ocuvigil map marker that reveals a 'fog of war' area to all players, and the Moondial that shows the moon phases and emits light.
That's not all. There is also the
Mushroom Planter
(to grow caps and spores),
Friendly Scarecrow
(to reduce crows and increase canaries),
Scaled Furnace
, and
Potter's Wheel
(to build sculptures). Plus the new
Toadstool
cave monster with its Sporecaps, and the related
Shroom Skin
that can be used to create the Mushlight and Glowcap
Mushroom Lights
.
SteamLUG
, the Steam Linux User Group, occasionally has
Don't Starve Together
events, and has its own
Don't Starve Together
server
where everyone is welcome! If you gave this game a try for a few hours and decided it wasn't your cup of tea, maybe give it another go. It may grow on you; it's a great game.
Some you may have missed, popular articles from the last month: