Klei Entertainment's online survival game Don't Starve Together continues getting bigger and better, with another free content update out plus a sweet animation.
The update, named Hook, Line & Inker!, comes with these new additions (highlights):
Teeming ocean life and new recipes to cook.
Craftable Sea Fishing Rod, Tackle Receptacle and more.
Craftable Fish Scale-O-Matic for bragging rights.
Added Toast emote.
Bug fixes
Winter's Feast has returned as well, giving Don't Starve Together a special Winter theme and anyone who logs into the game during this time will get to claim a fancy Ice Fishing Rod.
As for the trailer and little animation, check it out below: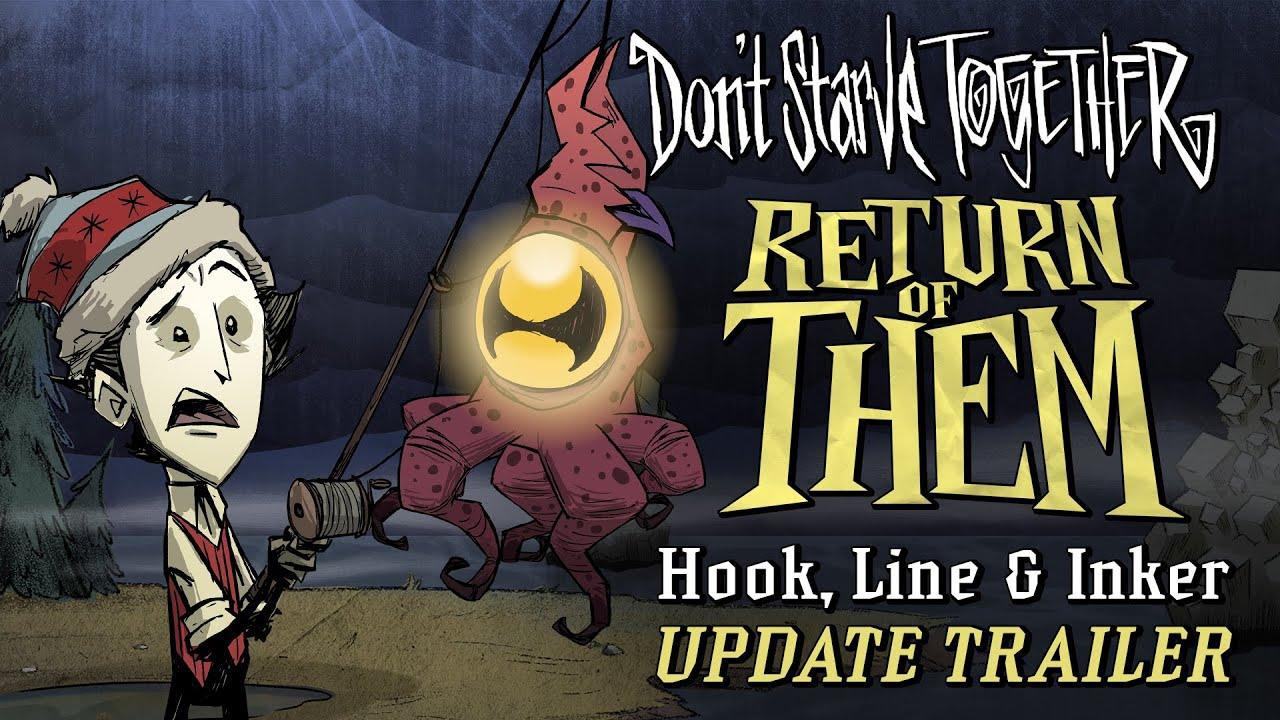 In their full update notes, they said something else that caught my eye. According to Klei, during 2019 DST had "more players than ever before" and so Klei "aren't planning on slowing down any time soon".
Checking on this for myself, what they said is true, they've regularly had tens of thousands of players online and it's trending upwards which is a very healthy sign.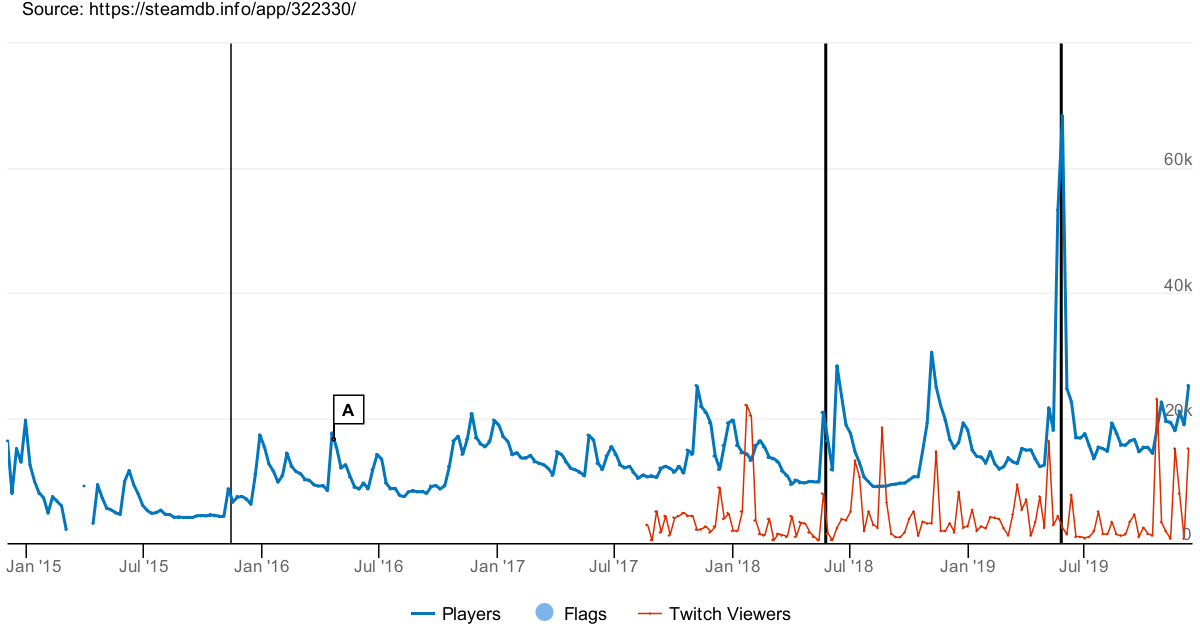 Source: SteamDB.
Don't Starve Together has not only become one of the most popular PC survival games, it's one of the most popular games on Steam. I'm not surprised though, it's so madly engrossing it's crazy. I only loaded it earlier to take an up to date screenshot, 30 minutes later I was on a collecting spree and then I got chased off by a horde of angry wasps.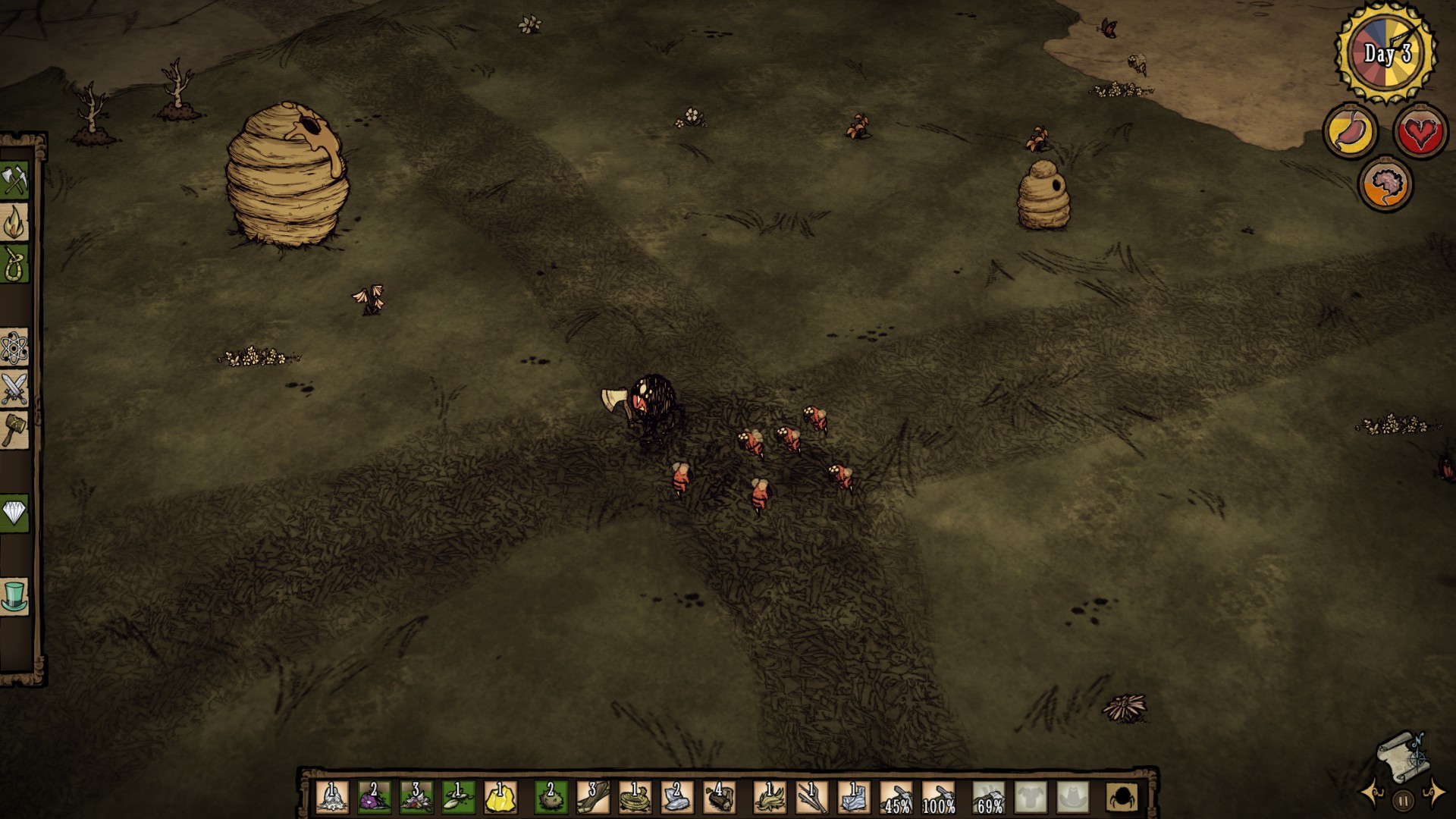 All I wanted was some damn twigs!
Shortly after that I was chased around by a family of Pigmen, and I ran right into a massive tentacle that shot up through the ground and slapped me into next week. That run didn't last long…
It's great that Klei continue to support Linux with their games like this, Don't Starve together runs so very nicely on Linux and it really is a great game to get into if you love playing with others.
You can pick up Don't Starve Together on Steam.
Some you may have missed, popular articles from the last month: