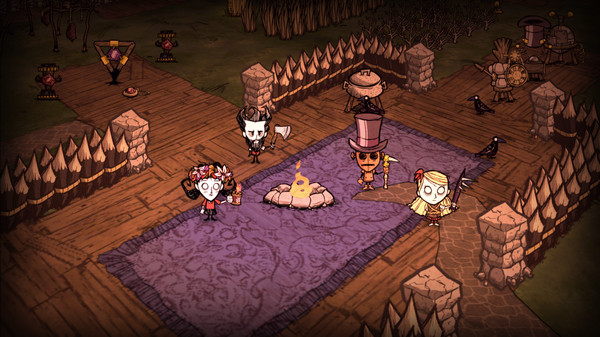 Prepare to fail at survival, as
Don't Starve Together
is officially being released this month on the 21st of April. Great game, do try it out.
It's an impressive game, and Don't Starve Together has been in Early Access for quite some time. They integrated two expansions from the single-player Don't Starve too. It seems it won't be getting the latest expansion to Don't Starve any time soon though:
QuoteWe don't have any concrete plans right now. Shipwrecked was built without DST in mind, and we're going to need to evaluate how much is needed if we were going to do this. We would all love to go sailing with our friends!
They are also planning a free update to Don't Starve Together called "Through the Ages". The main thing it will do is make the game stay interesting over time, as you're likely to be playing for longer since it's multiplayer. They said at launch there will be a small element of that work included:
Quotethe first step of it is coming to you at Launch: we're putting in small variations to the basic biomes so that every generation feels a bit different, and these will transition over time as you play through the seasons.
See the
developers announcement here
.
Some you may have missed, popular articles from the last month: