Door Kickers
is an innovative Real-Time Tactics game that puts you in charge of a SWAT team. 
It's a pretty decent game even for an alpha version, I recommend it that's for sure.
Trailer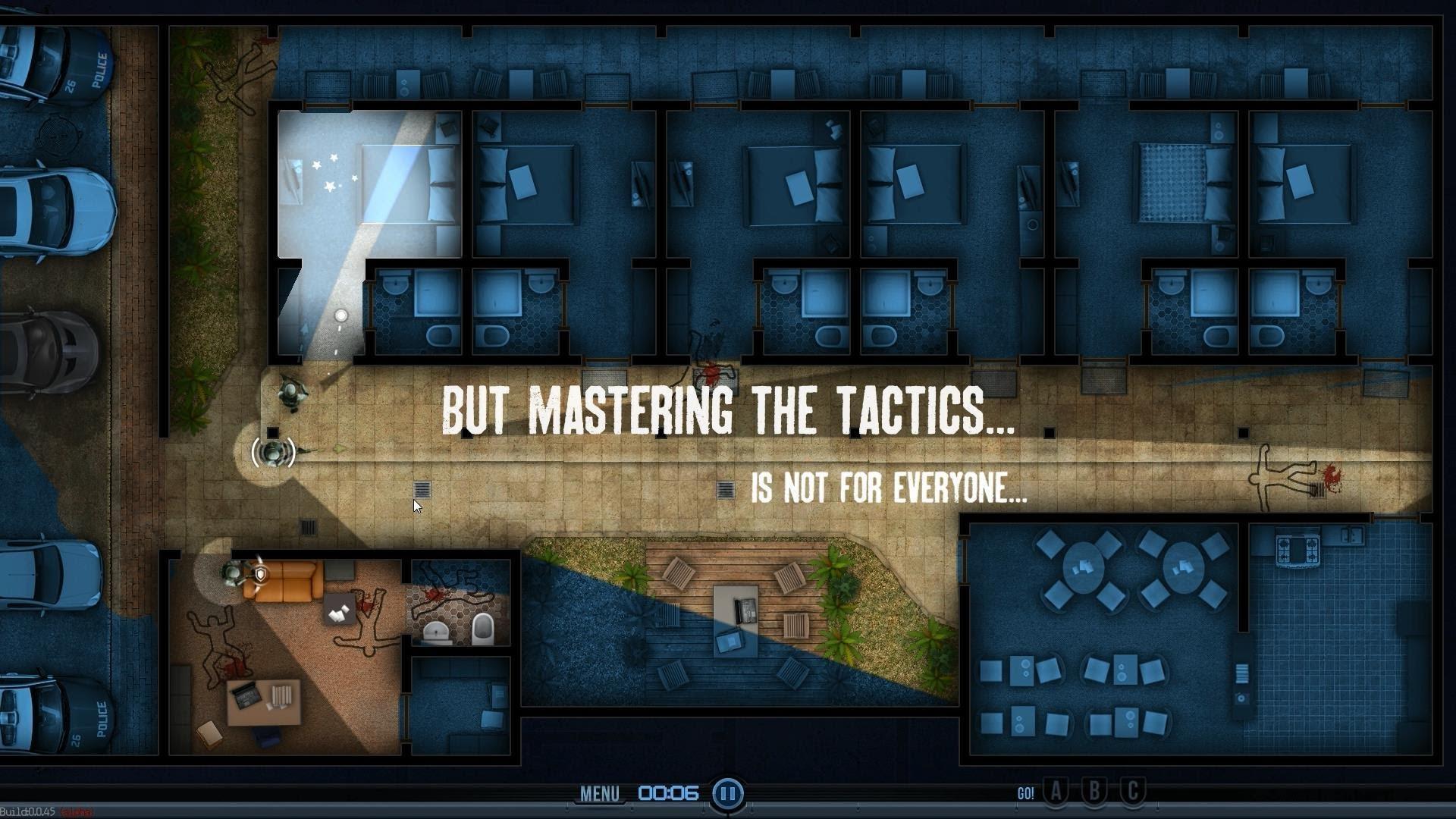 Features
2D, top down graphics
Real Time with Free Pause
No DRM
PC oriented (Windows/Mac/Linux), with handhelds as later developments
Single Player (but MP might come later)
No turns, no hexes, no action points or awkward interfaces
Non-linear levels, freeform gameplay
Mission editor and modability
Unlimited gameplay via mission and campaign generators
Future stuff
Selectable entry points so you don't always ring the front door - DONE – IT'S IN ALPHA 4!
Larger and multi-storey locations
More tactical planning options
Troopers inventory customization – MIGHT MAKE IT IN NEXT BUILD
Melee combat, arrests and surrendering bad guys
Guard Dogs and other enemy types
Oh yeah, also lots of AI improvements
Here's what they added into Alpha 7:
QuoteFeatures:
- Replays!
- Major improvement to enemy AI. They will seek cover. They will move around. Even we can't predict what their doing.
- New models and animations for troopers/enemies (replaced old ones entirely)
- Added "Delete" option to final waypoint: deletes path up to the previous waypoint or the entire path otherwise
- Added personalized trooper portraits for the Stuff of Legends price tier
- Improvements to the random mission generator
- Various gameplay/control/graphics improvements
- Modding / Structure changes: Can use secondary weapons for beaching (modding request)
Fixes:
- Moved game files on Linux from ~home/DoorKickers to ~home/.local/share/DoorKicker
- Game should run smoother on older hardware
- Fixed a crash from 0.0.60
- Fixed accuracy being incorrectly calculated for shotguns
- Fixed a bug where troopers' names were not visible
You can grab it DRM free from them directly which includes a Steam key (so no reason not to buy from them directly!).
I actually did some early testing for them and they seem like pretty decent guys as well!
Some you may have missed, popular articles from the last month: