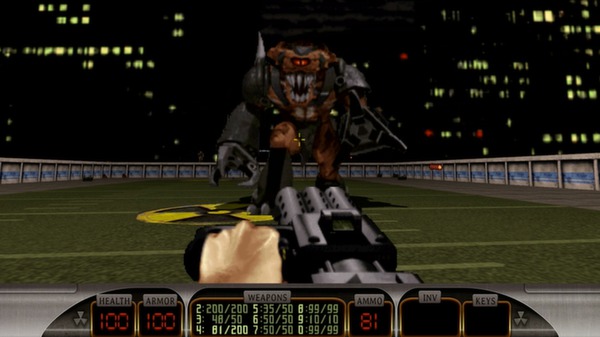 Duke Nukem 3D: Megaton Edition has a brand new beta version out that has some pretty nice improvements, and for Linux gamers they are great.
QuoteWe switched from SDL1 to SDL2, this should improve compatibility with modern OS and improve general stability of the game.
We've added gamepad support. You can bind button in Key Bindings menu or reset bindings to get default gamepad bindings.
Also we have fixed Overlay issues on OSX/Linux.
Source
Those are some pretty good improvements, and if you remember how old this game is it's great to see such official support still going on.
You need to opt-into the beta from within Steam to access it.
Let us know how it is! Be sure to check it out on
Steam
and kick some alien ass.
About
Duke Nukem 3D: Megaton Edition is the definitive compilation of the landmark first-person shooter that includes enhanced versions of Duke Nukem 3D: Atomic Edition and three unique expansion packs as well as the original version of the classic game. The iconic Duke Nukem battles it out against a slew of alien foes in the original four episode "Atomic Edition" single-player campaign and three over-the-top expansion packs that take the loudmouthed hero to a tropical paradise, a winter wonderland, and even Washington D.C. Duke Nukem 3D: Megaton Edition features polished OpenGL visuals, native compatibility with modern PC and Mac computers, Steam Achievements, and Steam Cloud support. Duke Nukem 3D: Megaton Edition will continue to receive feature updates including Steamworks-enabled online multiplayer, new achievements and integration of additional Duke Nukem 3D expansion packs.