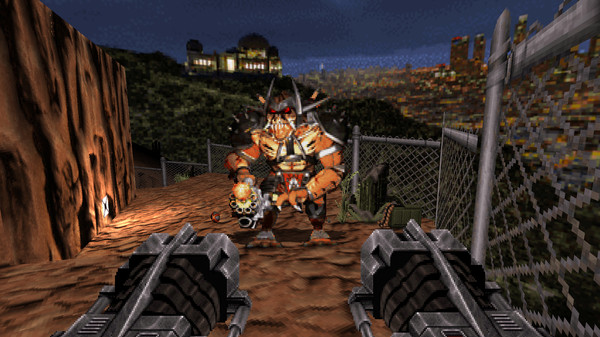 For fans of oldschool Duke Nukem on Linux, sadly you're now out of luck. Gearbox took over the rights to Duke Nukem and Devolver's deal for Duke Nukem 3D Megaton Edition has ended, so essentially Duke Nukem 3D Megaton Edition is no more and there is no Linux support for the new Gearbox-published edition.
It's nice that previous owners of Duke Nukem 3D Megaton Edition get to keep their copy (as they bloody well should!), but now anyone on Linux wanting old school Duke Nukem (that don't own it already) are a bit out of luck.
Here's Devolver's statement on it:
QuoteDevolver Digital's distribution agreement for Duke Nukem 3D: Megaton Edition has ended and the game is no longer for sale. All current owners get to keep the game, but the title will no longer be available for purchase through the PlayStation Network, Steam, Humble Store and other authorized digital distributors and Steam key vendors.

Following the end of our distribution agreement of Duke Nukem 3D: Megaton Edition, Gearbox Software will take over publishing rights of the title.
Duke Nukem 3D: 20th Anniversary World Tour is the new updated title that only supports Windows, as it uses DirectX 11. Seems a fair few people are pretty unhappy with this new edition too.
Thanks Gearbox.