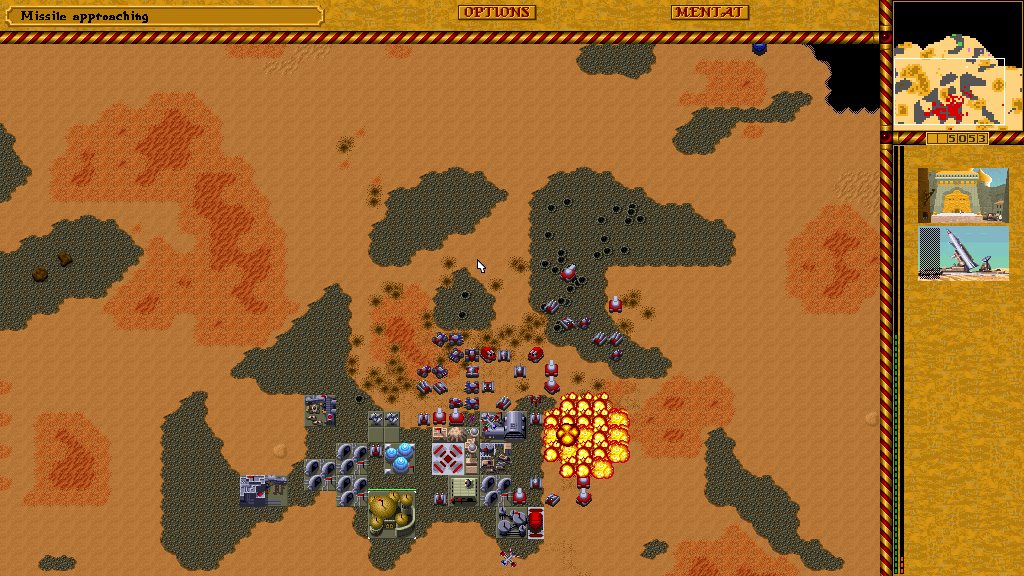 Dune Legacy
is the fantastic open source game engine that allows you to play Dune 2 on modern systems. It has recently had a major update.
Major changes:
* New AI Smart Bot and Quant Bot
* Port to SDL 2
* Use hardware acceleration for drawing
* HD graphics: Use mask overlays to generate high-res graphics out of the low-res ones of the original game
* Maximum number of units per house (either map dependent or as a new game option "override maximum number of units")
* Use a smaller logical resolution for high resolution displays, e.g. 960x540 for 1920x1080
* Lots of other smaller changes,
see here
for the full changelog
Projects like this are yet another reason why I love open source, as Dune 2 was something I adored in my childhood. I had it on the Amiga and put tons of time into it. I don't think I ever finished it either!
Like other open source game engines, it does need the original data files. Sadly, it's not really sold anywhere anymore. Hopefully one day GOG will stock it, as I would love to legally own it to play on this game engine. Does anyone know a place still selling it?
Some you may have missed, popular articles from the last month: