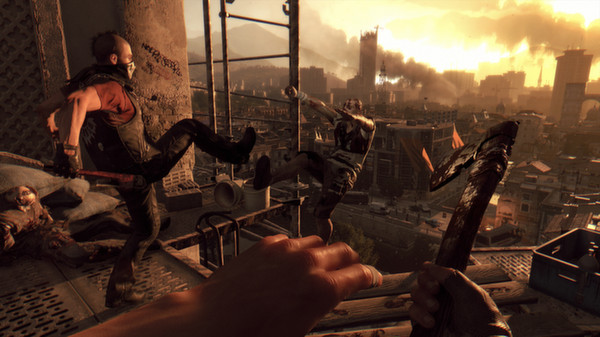 Thanks to pointers from our community member xpander69, we have found that Dying Light can be played almost acceptably on Linux with some messing around with the files. I have personally tested this, but your performance will vary, and we accept no responsibility for breakage, do this at your own risk.
You've been warned
, but we hope no one manages to break anything. If you do, you can probably verify the cache on Steam to re-do the files officially.
Here's what we have found so far, if you unpack the Data0.pak in ~/.steam/steam/SteamApps/common/Dying Light/DW/ using your favourite file archive program and place it into the "/DW/out" folder, you then get access to the "varlist_performance.scr" file where you can turn certain features off like this:
QuoteVarFloat("f_lighting_range", 50.0)
VarInt("i_shadows_sun_on", 0)
VarInt("i_indoor_on", 1)
VarFloat("f_alpha_test_value", 0.0)
VarInt("i_clouds_shadows_on", 1)
VarInt("i_lighting_sun_on", 1)
VarInt("i_render_reflection_on", 1)
VarInt("i_out_buffer_on", 1)
VarInt("i_simple_shadows_on", 0)
VarInt("i_shadows_sun_hq_on", 0)
It seems having the files extracted, the game will use the extracted files over the .pak by default.
Setting it like that gave me a performance boost of around 20FPS, and it's extremely noticeable how smooth it now is. There isn't any fancy lighting from the sun, or any shadows, but it is slightly playable now.
It's still not completely acceptable, as we imagine there are other rendering issues, but it's a small find.
So it seems having "VarInt("i_shadows_sun_on", 1)" is what tanks the FPS on Linux.
We haven't yet found a way to turn off the sickly motion blurr yet, as the menu option doesn't work, but we will keep trying. It gave me a very bad headache last night, so I still can't play it with that permanently jacked up. We tried setting every blur option we could find in all files to zero, and it is still permanently turned on.
We have updated our support ticket with the developer in the hopes that it helps them track the issues down for Linux & Windows users, as it affects us all.
The only word we have out of them, is that Linux issues will be sorted in a "future" update.
Update
Techland requested some very detailed system specs from me including "printenv" and details from "hardinfo", looks like I got their attention.
Update #2
I've sent them even more details, and screenshots now too of our missing graphical options, and they replied with:
QuoteThank you for the screenshot. We're working on the performance issues.
They are being responsive, and the Linux "depot" on SteamDB has seen activity for a patch, so
fingers crossed
.
Some you may have missed, popular articles from the last month: