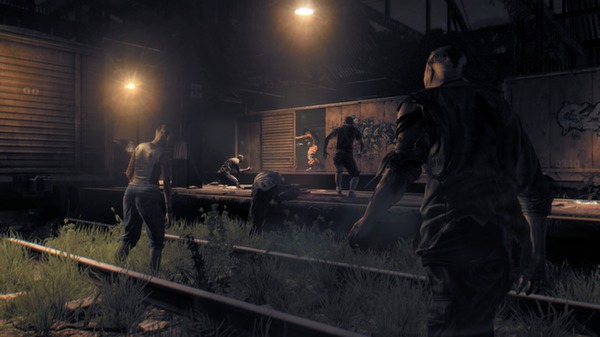 Hooray for Techland! Dying Light is finally playable on Linux, so you can join us in having some cake. It's not perfect, but far far better!
It took them quite a long time to get here, but they got here, so let's be thankful!
After we (GOL) paid about £80 for myself and Samsai to have a copy, I finally feel like they are earning our money, well, sort of. The game was obviously not tested on Linux before release, but hey...anyway.
My first trial run of the new patch forced me to quit as it popped up saying Dying Light has become unresponsive, good start. I waited, and it died on its own.
Second launch was fine, and the game has a MUCH better overall FPS, and it now feels VERY smooth and responsive, finally!
Testing it on High textures, Medium shadows, and High foliage now gives between 45-80FPS, considering before that gave 15-30FPS that's a solid improvement.
It's no way near perfect, but it's better
for now
. When you consider I'm on an Nvidia 970 I should still be getting a fair bit more.
Update
: I re-tested the Proteus laptop from Entroware that we have, and it's even playable on it. Check
the updated review on page 2 for the screenshot as well
.
Update 2
: It will still crash to the desktop for me when scrolling through the keybind menus, I did report this to Techland before, and have done,
again
. It happens on the third screen of the keybinds menu, every time.
Update 3
: The game will crash to the desktop a lot for me now, so I am still recommending anyone who hasn't picked it up, to wait.
Release notes:
QuoteFeatures:

* Hard Mode added
* National outfits added
* 4 outfits as a reward for finishing the story campaign added
* Over 50 new weapons added
* New weapon rarity level – extremely rare Gold weapons added

Gameplay:

* Various balance tweaks of weapons, loot chests, shops and crafting
* Various improvements to game quests
* Improvements in natural movement flow

Technical:

* Resolved various stability issues including co-op
* Improved overall game performance

Visuals:

* Various improvements in world and character art

Be the Zombie:

* New option to enable zombie invasions with co-op disabled added

Linux specific improvements:

* Added AMD Radeon support (Please note - the NPC dialogue lip-sync will be enabled in a future patch)
* Improved performance significantly
* Fixed glitch when changing resolution
* Improved mouse scroll speed in map menu
* Disabled SSAO and AA options (TBD)
* Fixed minor rendering issues
* Fixed screenshots capturing
* Fixed crashed related to audio driver
Finally I can enjoy the experience!
Or so I thought, the game crashes to the desktop quite often now.
You can find
Dying Light on Steam
. It's still pretty flaky though!
Some you may have missed, popular articles from the last month: