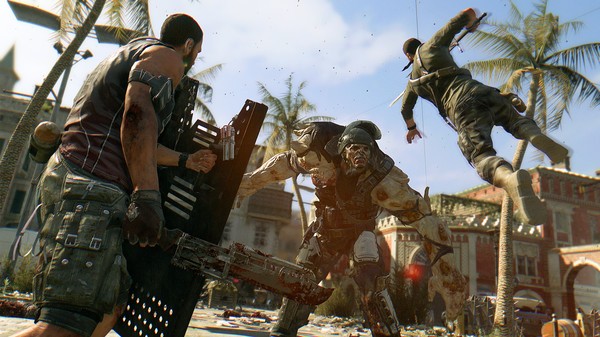 Techland have release a bigger patch this time around to fix lots of issues, but the game is still damn awful on Linux.
Linux gamers still seem to be unable to play co-up, the motion blur when running is still there when turned off (not as bad as it was), and performance is still utterly abysmal. I have relayed my feedback to Techland as usual in the hopes they fix it up.
The performance hasn't changed for Linux at all, and I've seen multiple reports stating the same thing about performance across many different processors and graphics cards, so it's not due to my own personal configuration.
For me on a 970 I seem to get around 19-40 depending on where I am, so if I look towards the back of the map at some rocks I can get 40, but if I look towards the middle at 4-5 zombies I can dip below 20 FPS. It's really not great right now for Linux.
Official patch notes below:
QuoteList of fixes in version 1.4.0:

Hardware, performance & stability issues
• Resolved various stability issues
• Numerous general performance optimizations
• Significantly reduced RAM memory usage

Gameplay issues
• Added option to disable film grain video effect.
• Fixed the issue with reaching Survivor Rank 25
• Optimized video memory management to eliminate "ResizeBuffers failed 0x887a0005" error message
• Fixed extremely long load times that some users were experiencing
• Resolved issues with unlocking certain achievements
• Fixed the issue with ammo disappearing from player's inventory when attempting shooting challenges
• Resolved issues with Personal Statistics menu
• Fixed problems with using keys assigned to gameplay features during chat
• Fixed duplicating weapons exploit

Be-the-Zombie mode
• Fixed the 'infinite spit' exploit in Be-the-Zombie mode
• Fixed several issues with connecting to games when playing as the zombie
• Added additional tools for tracking network issues

Game data integrity (modding)
• Games can be modded
• Modded games will not work online with original unchanged versions
• Modded games will work with other identically modded games

Graphical Bugs
• Resolved extremely low resolution textures on certain objects regardless of texture quality settings

Linux specific improvements:
• Fixed motion blur switching via main menu
• Fixed messaging when playing cross-platform session

Known issues we are still working on:
• Screen flickering when using dual-GPU setups
• Radeon support on Linux platforms
We still do not recommend buying it, and we hope we can change this in a future patch. We really do want to play it!
Some you may have missed, popular articles from the last month: