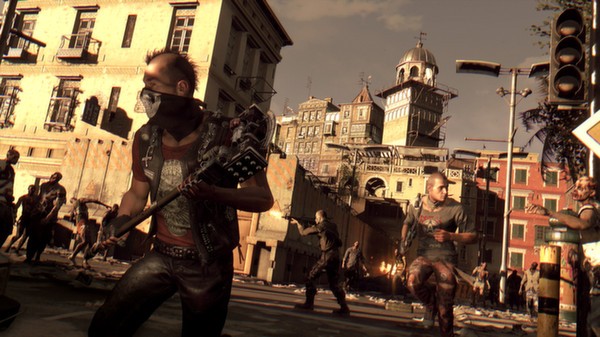 I have to hand it to Techland, they have been responsive to my many requests, and this new patch is proof of their work on Dying Light.
I have tested it myself and these are my findings.
Safe-zones can now be secured, and the intense/sickening blurring on movement is now fixed as well! I am starting to have faith in Techland, not a lot mind you due to the still awful performance of the game on OpenGL, but more faith than before.
The issue of nice levels when the game changes all processes also seems to be fixed, so that's nice to see too.
We hope AMD GPU users can join the fun soon too, but you will need to wait for a future patch, and we imagine this will come with the patch that improves OpenGL performance.
It seems they also fixed it launching on AMD Phenom processors (multiple reports of it now working when it didn't at all before), but didn't note it in the changelog.
Scrolling on the map also seems to work a lot better, still a tad slow, but nothing close to being as slow as it was. Ideally, map scrolling speed should be an option.
I'm not sure what Linux Mint users have reported it not working (see their notes), but as a Linux Mint user myself it runs fine for me. Anyone on Mint here not have it working?
You still need to
adjust the configuration files
on Linux to make it get a decent frame-rate.
Patch notes below:
Quote[Windows/Linux]

Fixed various co-op crash issues
Fixed various Be The Zombie crash issues
Hunter invasion during a GRE transmission sequence no longer possible
Fixed cut-scenes crash issue for Nvidia effects users
Minor performance tweaks for GTX970 users

KNOWN ISSUES WE ARE WORKING ON:

Performance issues of systems based on the AMD processor
Freezes when using Nvidia DoF
Unsatisfactory performance on multi-GPU systems
Limited ability to modify game files - future patch will allow modifications to game files, but will not allow users with modded game files to join/host public games (they will still be able to play with friends via invites)


[Linux]

Fixed a block with optional safe zones
Fixed a bug with spawning enemies
Fixed game process priority
Fixed mouse wheel sensitivity in map menu
Fixed too intense blur effect

KNOWN LINUX ISSUES WE ARE WORKING ON:

Game does not launch on some systems (i.e. Linux Mint)
Game does not work with Radeon cards
Some rendering/OpenGL performance issues
You can find
Dying Light on Steam
for Linux right now, if you dare to test it.