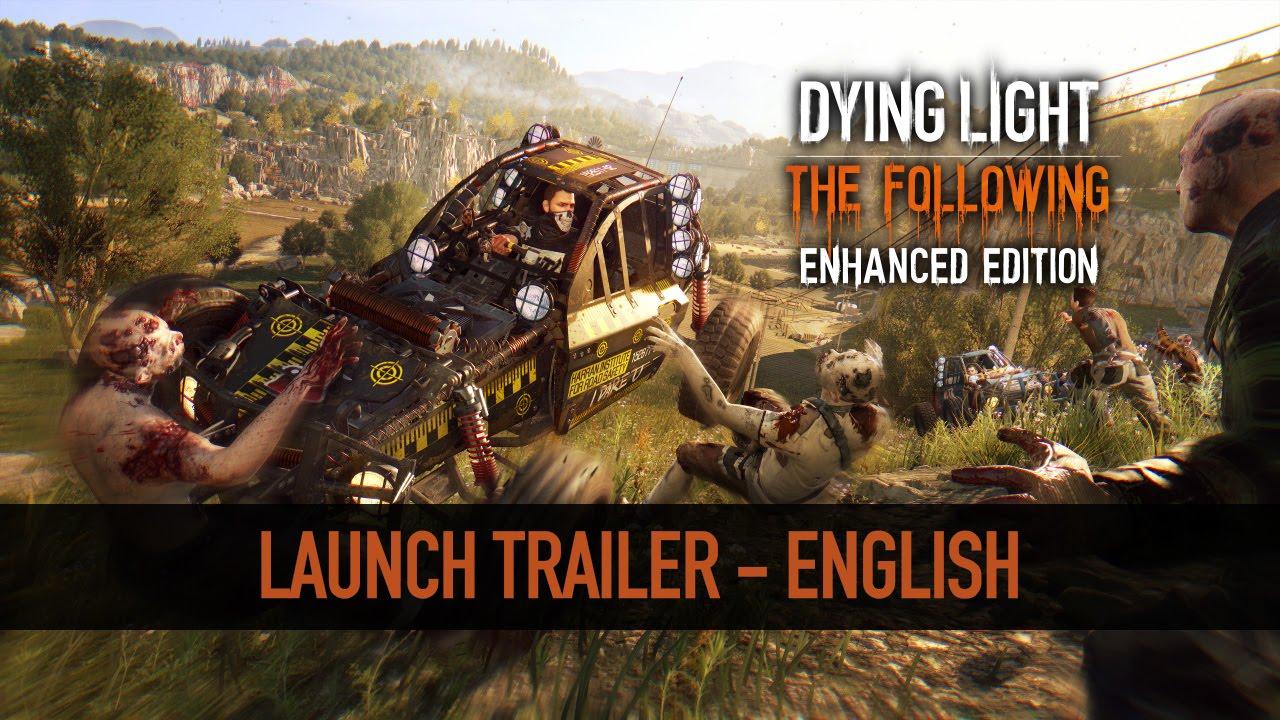 Dying Light: The Following - Enhanced Edition
is a big patch and DLC now available for Dying Light. I have tested it a bit and here's what I found.
My earlier confusion on their naming "Dying Light: The Following - Enhanced Edition" has been cleared up, as it's all now one game for new purchases. It was confusing as Enhanced Edition is still technically a patch, and The Following is a DLC, but it's all put together.
My thoughts
The sad thing is that The Following is entirely separate to the original game, with it's own campaign. You need to click "Play" and then "The Following" which I can already see confusing plenty of people on the Steam forum.
The odd thing is, while it's an entirely new campaign with separate saved games, I started off with all my equipment from the main game. Not quite as seamless as it being an added area to the main game, but better than nothing.
Apparently they added a "Film Grain" option around the 1.6 patch (which I didn't notice, as it wasn't in their changelog). I suggest turning it off if you also didn't know about it, as the game is much clearer now.
Seems like it could be a pretty good update and DLC, but the texture issue noted below is ruining the experience.
Issues
The textures repeatedly mess up (On Nvidia 980ti, 355.11 driver), with some of them being on High (my setting) and some being super low, see some shots here: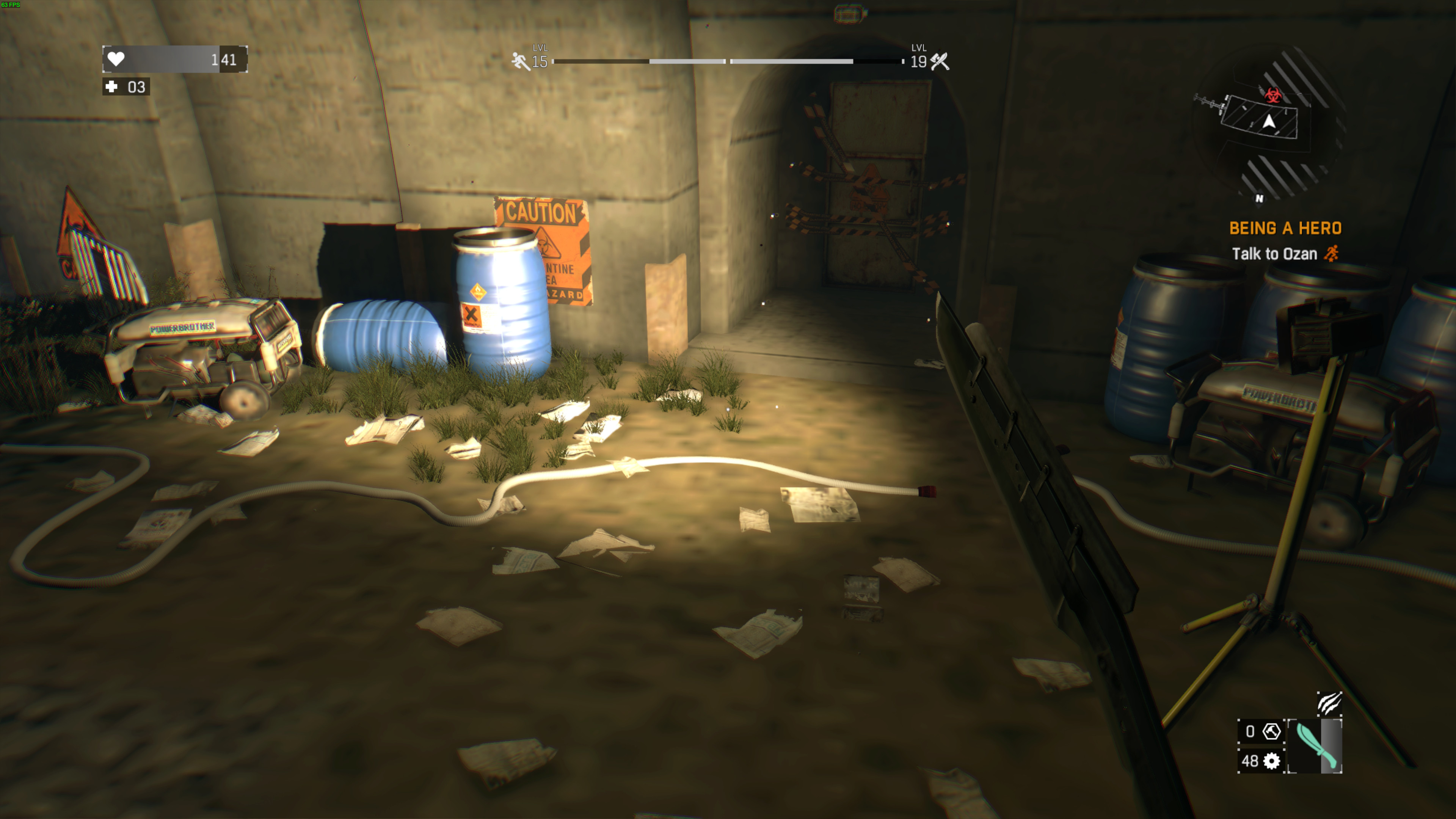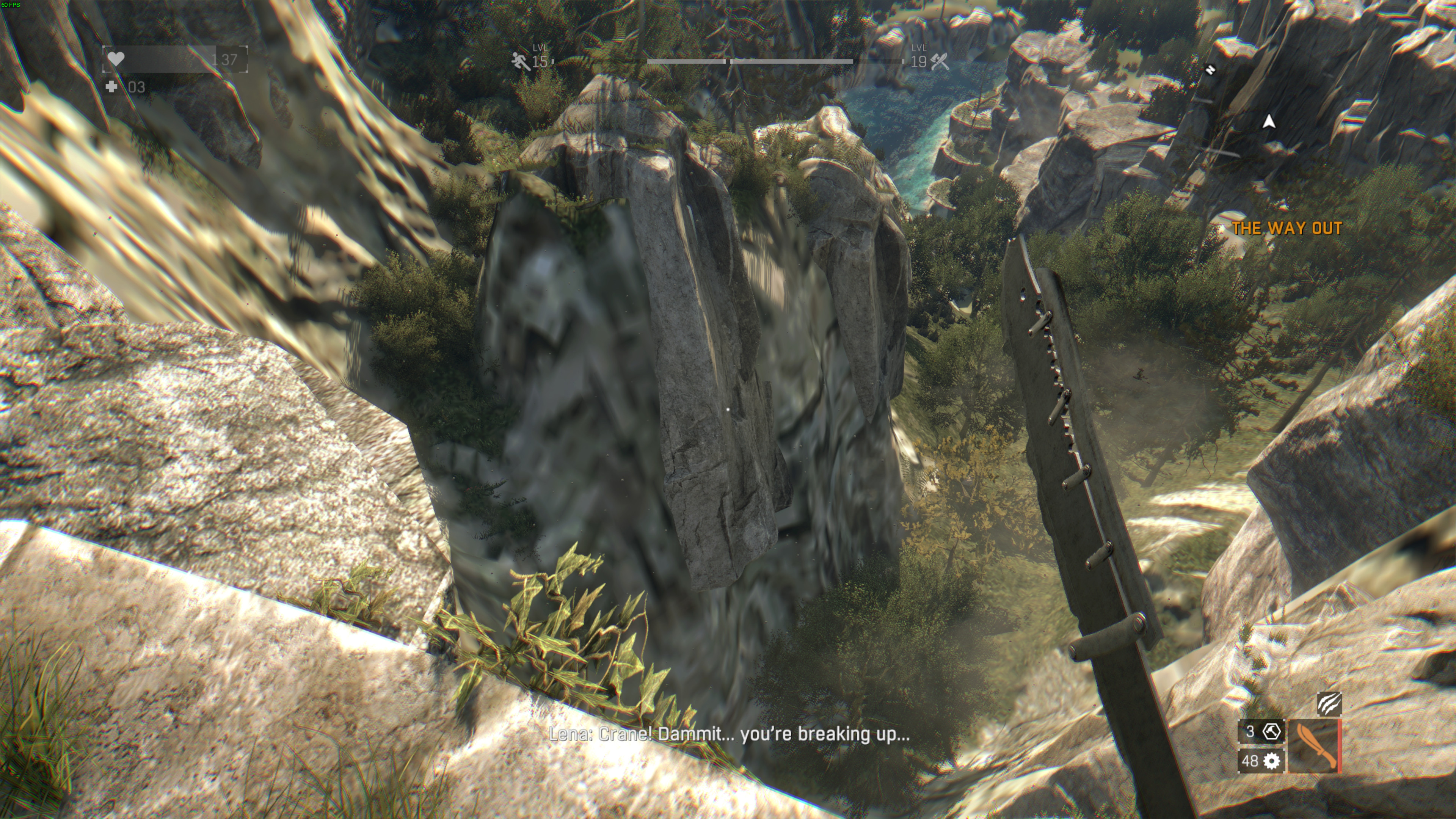 Sometimes a reload will fix it, sometimes it won't. It happens in both Dying Light and The Following. Damn annoying. I have sent in a support ticket with all my system information, screenshots and logs. I have also tweeted the developers and the dying light twitter account with this article.
I've also seen the textures mess up like the pictures simply switching from The Following to the Dying Light campaign.
I've also heard multiple reports of the game crashing for people who try to continue a previous saved game.
Changelog
- This is all in the FREE Enhanced Edition patch, DLC content is totally separate.
QuoteFeatures:
Legend system:
- New skill tree unlocked after maxing one of the base skill trees
- Nightmare difficulty level
- Bounties system
New weapons: firearms, melee, crossbow
New parkour moves animations added
Improved human enemy AI
Improved Volatile AI
New NPC models
Enhanced facial expressions
Post process effect customization - sepia, black&white, poster + other effects
Audio upgrades
Valve Anti Cheat support added
Select community created maps added into the game
#DrinkForDLC content:
- New quest in Old Town
- Water balloon item for more powerful electricity effect on zombies
- Two new water challenges
Support for Dying Light: The Following Expansion Pack

Fixes:
Various stability improvements, including co-op
Various balance tweaks: player development, economy and weapons / crafting balance
Improved fighting against human enemies and virals
It's free if you have the season pass, £39.99 for the entire thing together, or £15.99 for The Following DLC by itself.
Some you may have missed, popular articles from the last month: