Do you like games inspired in the works of H.P. Lovecraft? Then check out this horror newspaper simulator, where you and your team have to investigate a series of supernatural events at your town in the 1940s, all without losing your sanity in the process.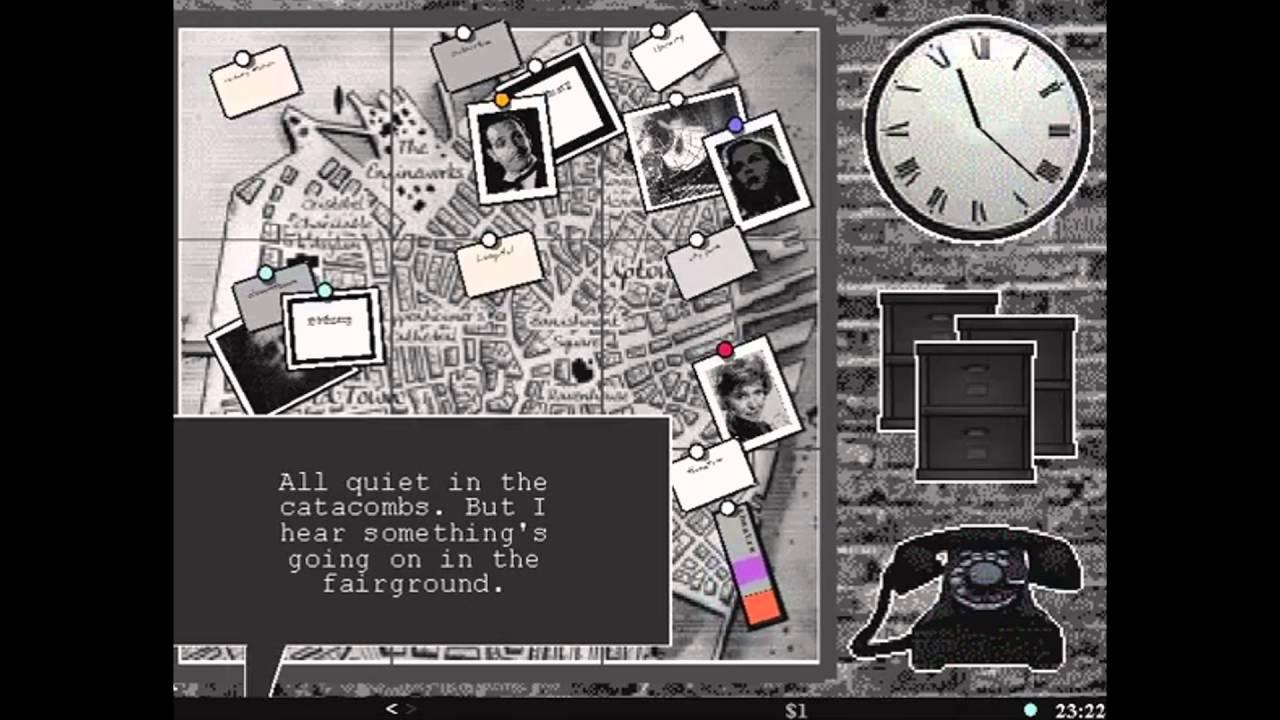 The game actually has a
free complete version
available at
IndieDB
, but is unfortunately only available for Windows. Right now though, they're working on the upgraded
Editor's Edition
with an
improved layout
(check the answer to
'Why Early Access?
'). When asked about the chances of a Linux version, this is what the developer
replied
one month ago:
Quotecharon_sin_sys [Officer] 28 Jul @ 4:25pm
(...) The game is written entirely on .net platform, and while I haven't done the in-depth research yet, I believe I should be able to port it to other systems, at least when Linux/Android is concerned. (...) Either way, I am planning to eventually port the game to all .net supported systems.
And this is
an update
posted a few days ago:
Quotecharon_sin_sys [Officer] 20 Aug @ 5:58am
Well I compiled the game for my Linux machine for the first time yesterday. The sound doesn't work yet nor my extra fonts, but otherwise everything seems to be working as it should. So at this point I can probably say that Linux/SteamOS/Android ports are pretty much a guarantee :)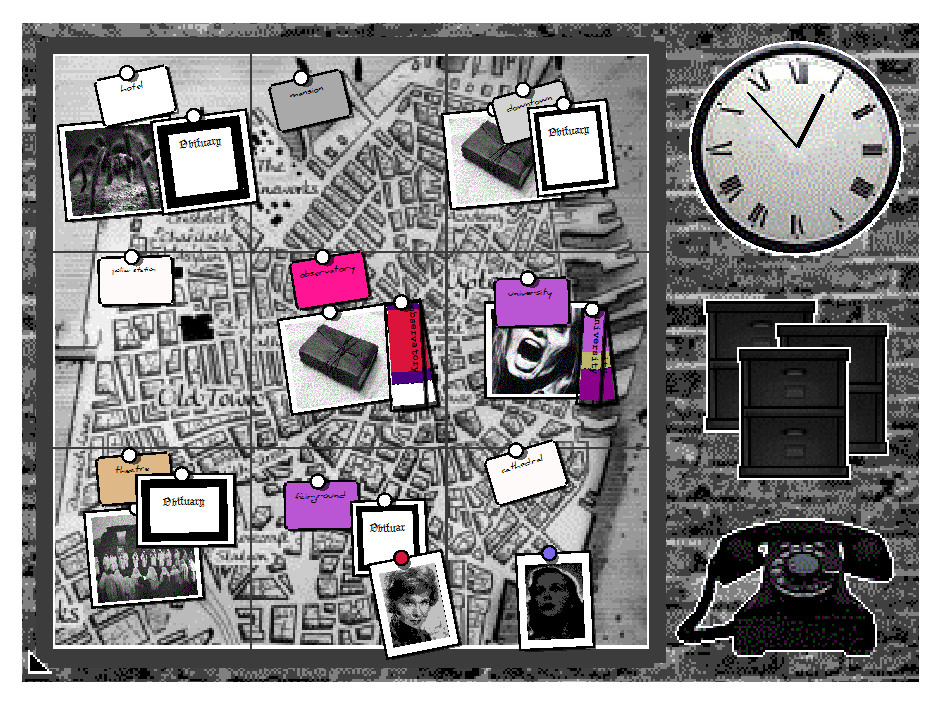 I'm not sure what to think about the game, though the premise can lead to something interesting if it's well executed. It kinda reminds me of
Papers, Please
, in the sense that you need to check a lot of documentation while the clock is ticking. Also, this
official article
by the developer explains the game mechanics and the alleged differences with other titles of the same style.
Since I don't have a Windows partition, I'll personally have to wait until/if a demo for Linux is released to play it a bit. Though another option may be to enter the
contest
at IndieDB and try your luck to see if you win a copy and then wait for the port. If by any chance you give it an opportunity, don't forget to share the news on the comments!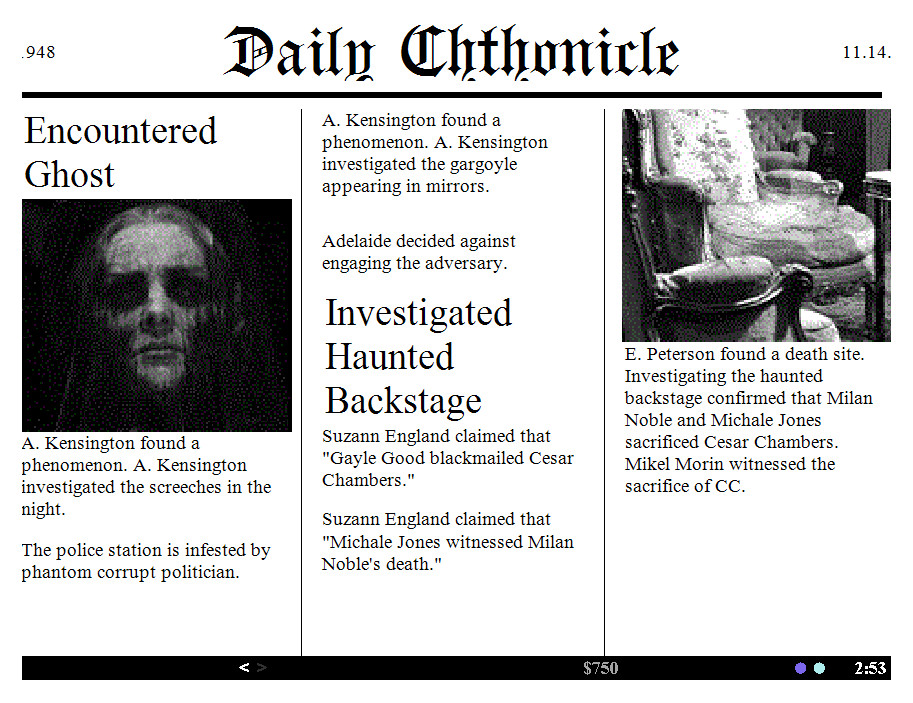 Official site
:
Daily Chthonicle: Editor's Edition
About the game (Official)
This game lets you try on the role of a Supernatural Newspaper Agency boss and editor. The world it takes place in is a dark and haunted one, with ghosts, zombies, monsters and even shapeshifting murderers, pretending to be human after they have stolen their victims' bodies or infiltrated the humanity. It was inspired heavily by the works of H.P.Lovecraft and it builds on the atmosphere of uncertainty and noir of the 1940s.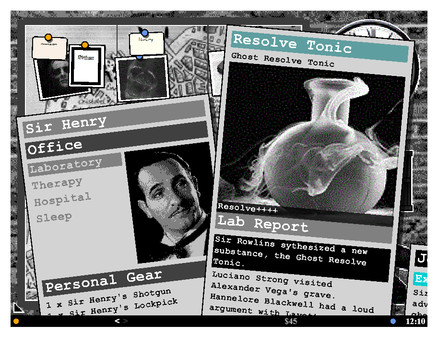 Send your sextet of weathered journalists, detectives and occult specialists to investigate murder, affair, and horror in the Town.
Each time, the story will be different. Sometimes, a werewolf is shredding innocent (and less innocent) victims to pieces and it is your task to unmask the creature. Other times, it will be a body stealing alien from outer space, a mummy that some misfortunate archeologist has excavated and is now haunting them. Perhaps it will be Jack the Ripper, still mysteriously alive and lurking in the streets at night. Or maybe there is a really bad big tentacled monster hidden in the cellar of the University?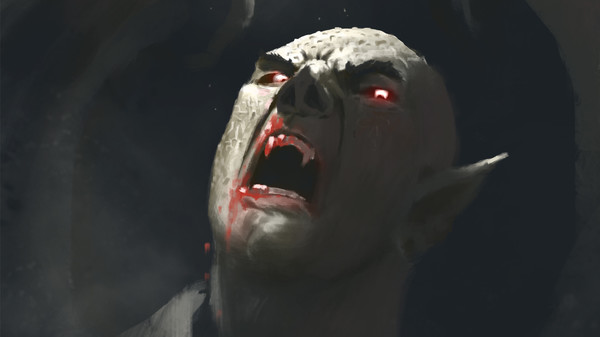 It is for you to find out and entertain your readers while bravely standing up against ancient evil.
Some you may have missed, popular articles from the last month: